Best Electric Toothbrush Reviews & Discounts 2020
How To Choose The Best Electric Toothbrush? Why Take Consumer Reports Into The Account?
So, it's time to upgrade old model of electric toothbrush or to finally replace that manual toothbrush you had been using forever. To find out which is the best electric toothbrush in our review read bellow first about some important features to lookout for when choosing your next electric toothbrush. We looked in detail every toothbrush and also read countless of consumer reports and reviews to see how these electric toothbrushes prove themselves in real world use.
Are you in a hurry? >>> Click here to see our best recommended electric toothbrush and our editors' choice!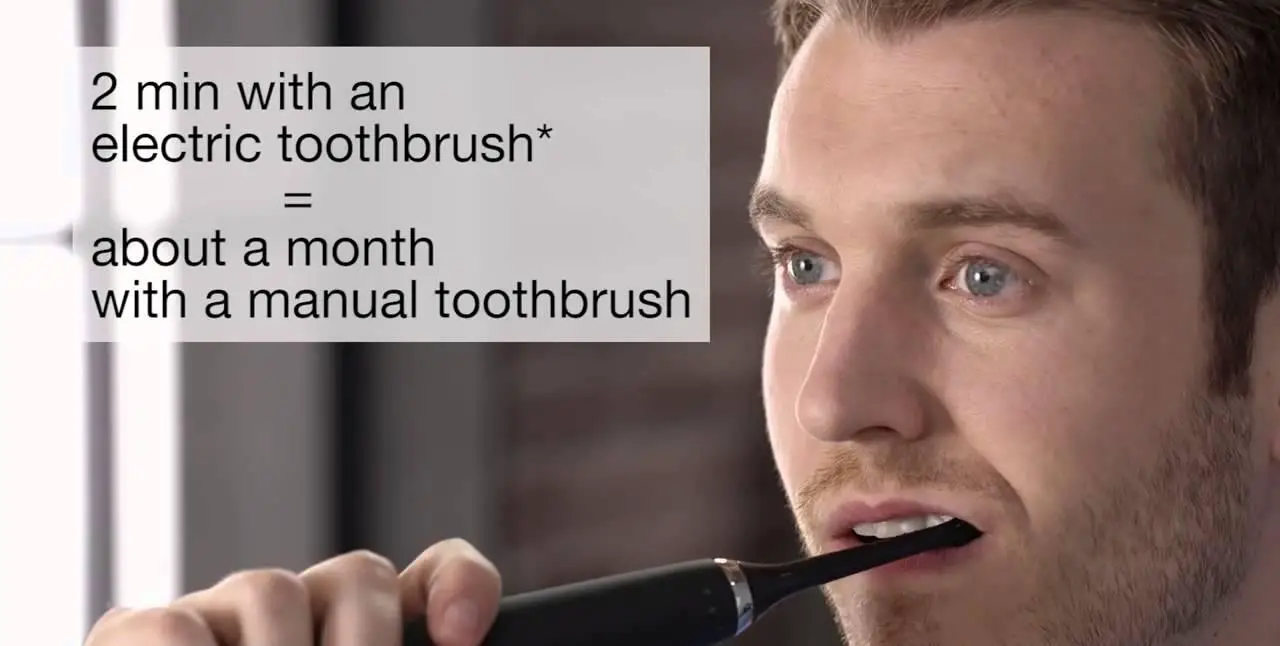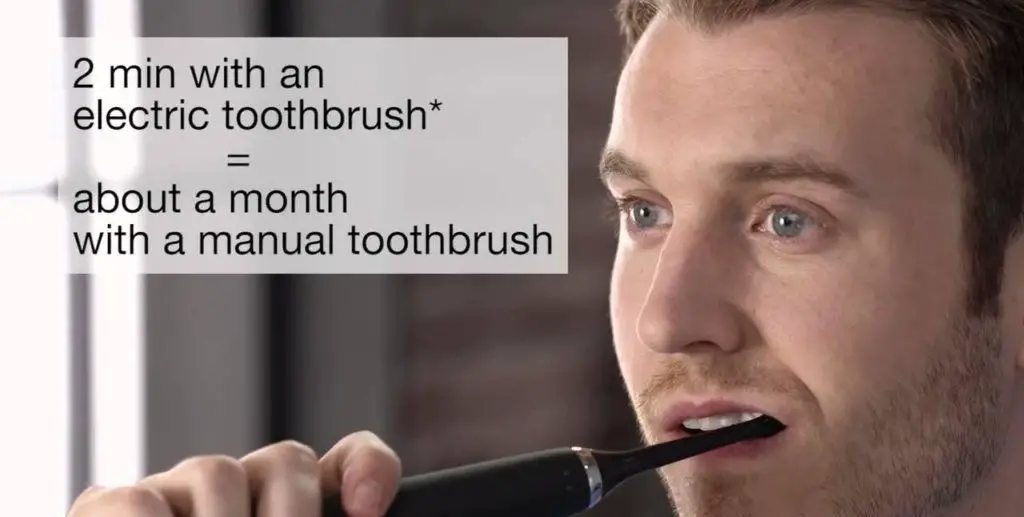 For some people best electric toothbrush is the most basic model that just works. For other people it's that perfect balance between advanced features, pricing, warranty and overall quality of both function and workmanship.
Here are some essential features to lookout for when making good purchasing decision:
Brushing Timer – 2 minute or 3 minute timer ensures that you had spent enough time brushing without you having to manually track the time.
Anti-slip Grip – comfortable and slip resistant grip is important for effortless brushing and there is no reason to be otherwise.
Great Battery Life – long lasting battery gives you no hassle use of the electric toothbrush and ability to share one toothbrush handle with a partner or family members.
Small Toothbrush Head – smaller heads are better because they enable more comfortable maneuvering around the mouth and more precise brushing.
Number of Compatible Heads – lets you customize the use of replacement heads for any situation: sensitive teeth, polishing, hard cleaning, massage, whitening, etc.
Warranty – good warranty or customer satisfaction program gives you piece of mind that you will get a quality product and be happy with it.
Best Electric Toothbrushes Comparison
Model
Brushing Modes
Brushing Movements Per Minute
Bluetooth Connectivity and Pressure Sensor
Battery Life
Brush Heads Included
Storage Case Included
Oral-B Pro 7000 SmartSeries Black
6
8.800 Oscillations and 40.000 Pulsations
Yes
5 days
1 Cross Action
1 Pro White
1 Sensitive
Yes
Philips Sonicare DiamondClean Sonic
5
31.000 Strokes
No
7 days
1 Whitening DiamondClean
Yes
Oral-B Pro 5000 SmartSeries
5
8.800 Oscillations and 40.000 Pulsations
Yes
10 days
1 Cross Action
Yes
Electric Toothbrush, Oral-B Pro 7000 SmartSeries Black Electronic Power Rechargeable Toothbrush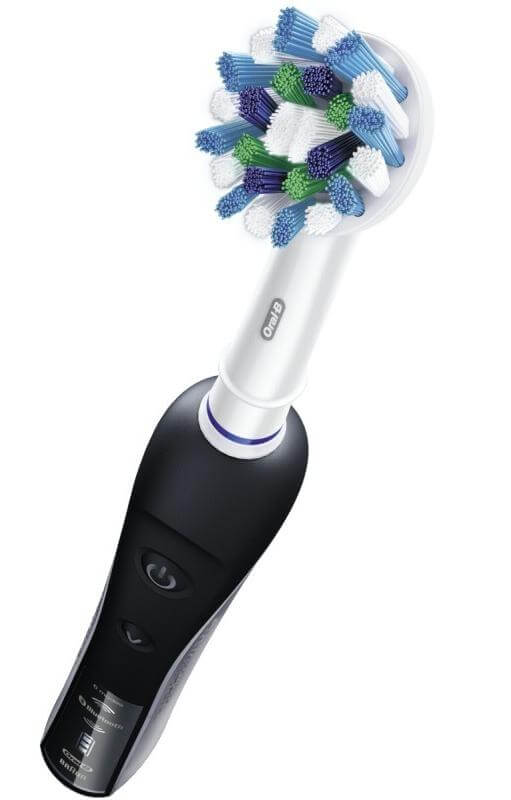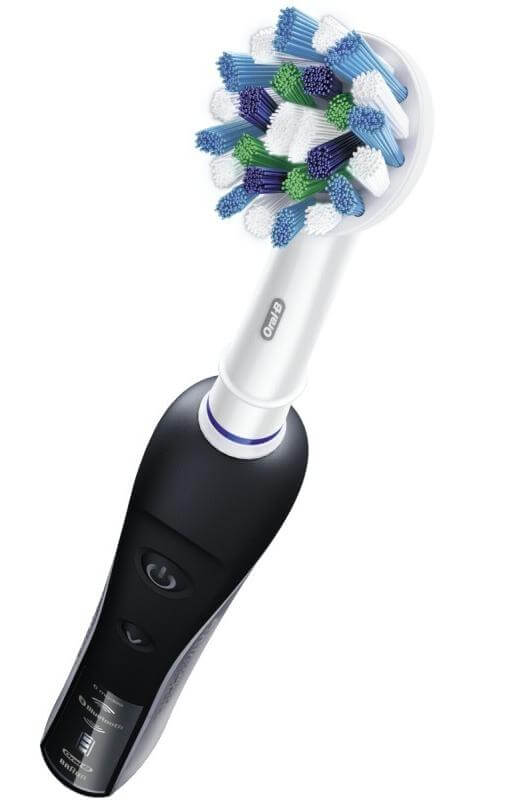 Oral-B Pro 7000 is the first electric toothbrush of its kind. The main difference is in the Bluetooth connectivity, which sounds pretty advanced and it actually is. The feature in question allows for the toothbrush to be connected to the smartphone and to send all the data to it. Of course, you will need an app for that, which comes free after you have purchased the toothbrush.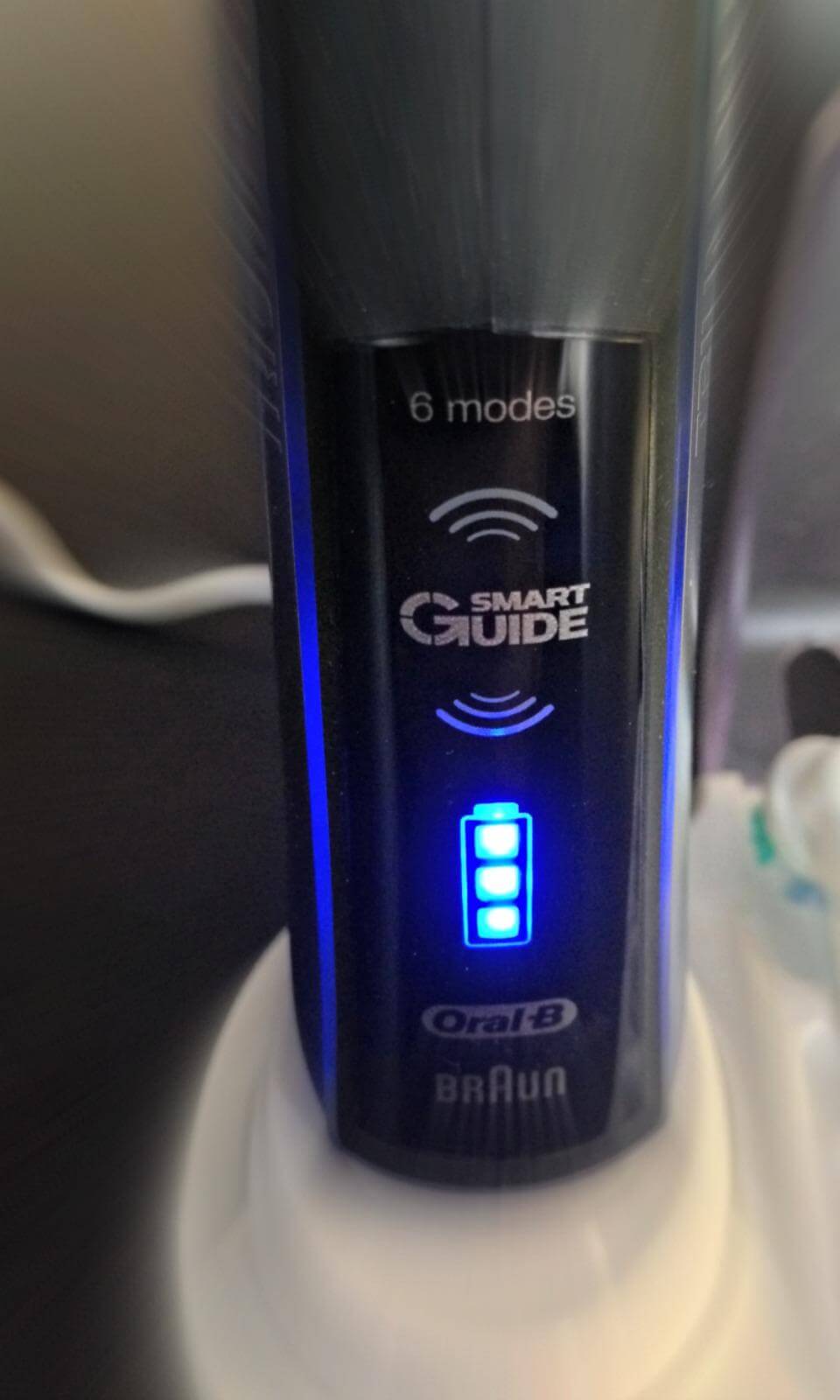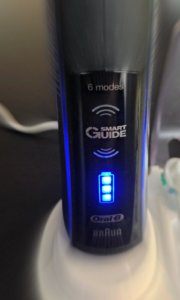 Before we move to the next point, we want to eveal why this unit is so beneficial for gums. The secret is in the modes, more precisely in the Gum Care Mode, which will gently pulsate the brush head and remove plaque from the gums as gentle as possible. Besides the complete plaque removal, this advantage is also beneficial for the gums by massaging and promoting their health.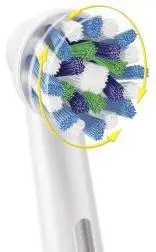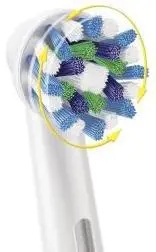 Then we must mention the pressure sensor. It is used to alert you if you are pressing the toothbrush too hard, another common mistake users make which destroys the gums. Other modes include daily cleaning mode, tongue cleaner, teeth whitening, deep cleaning mode and sensitivity mode. In the app, you can see all the statistic data a toothbrush will collect over time. The data will be available for 6 months of use.
You should know that the 3D Cross Action brushing head and the design of the bristles themselves is more than just beneficial for the teeth brushing. They remove more plaque than ever before and the design is suitable for superior plaque removal specifically alongside the gum line. As a matter of fact, the actual success rate is 100% better than a manual toothbrush can provide.
Pros:
Bluetooth connectivity is superb
6 different modes including Gum Care
Removes 100% more plaque than manual toothbrush
Collects data up to 6 months of use
Pressure sensor
Cons:
Battery takes 20 hours to recharge
Tongue Cleaner mode isn't very useful, much better is to use an actual tongue cleaner
Blue light will flick when charging


Philips Sonicare DiamondClean Sonic Electric Rechargeable Toothbrush – HX9362/68
Philips Sonicare DiamondClean is our next model on the list. The toothbrush is designed to provide whiter teeth and healthier gums. You will get stronger teeth after just 7 days, while for healthier gums you will have to wait for another week. When it comes to gum health, the toothbrush is entirely focused on plaque removal. As such, it actually prevents numerous conditions which may lead to more severe gum complications. As you may know, it removes 100% more plaque than a manual toothbrush.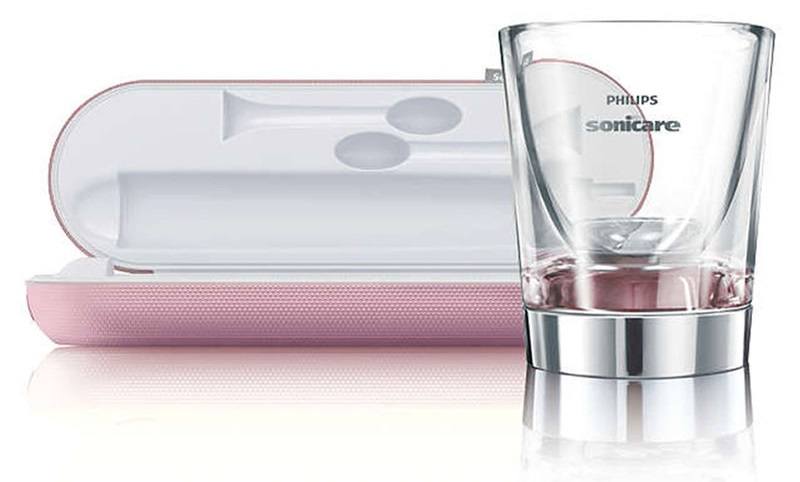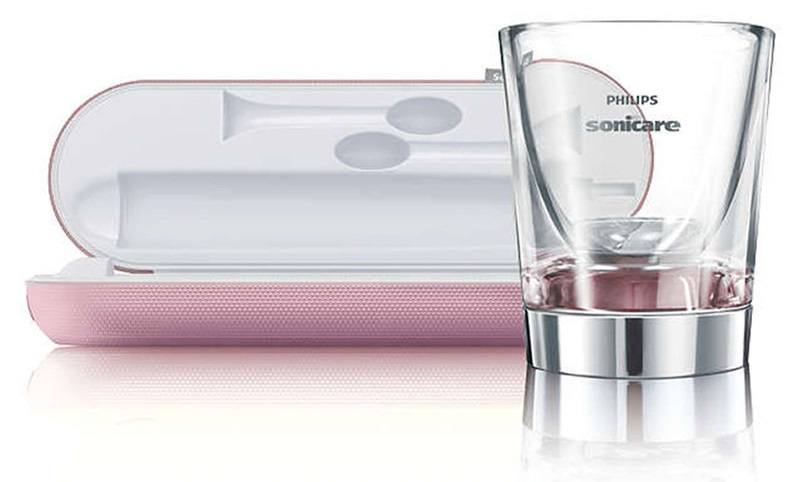 Battery charging is a feature that is different here. First and foremost, the toothbrush uses a glass in order to recharge the battery using the latest technology. Obviously, the glass charger in question is included in the package. Paired with elegant design of the brush itself, it truly looks amazing and unique. This toothbrush also comes in 4 beautiful colors – Black, White, Amethyst and Pink.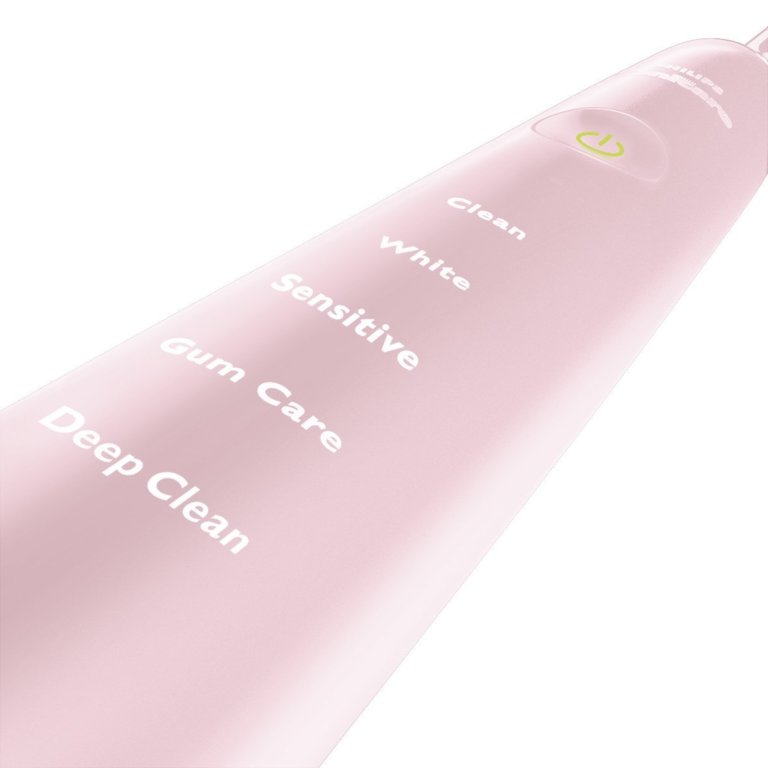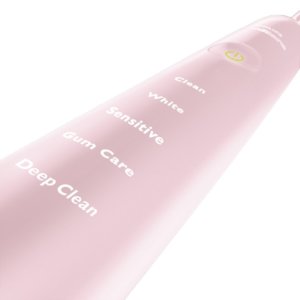 And 5 cleaning modes are implemented as well. They are standard for Philips toothbrushes and we like them a lot.
A travel case and USB cable are also included in the package. The maximum strokes per minute is 31.000, another standard feature. Cleaning gum line is above the average, but still lower than other toothbrushes can provide from the list. In essence, this is a decent model, suitable for individuals who travel a lot and who are looking for a decent value for money.
Pros:
Five different cleaning modes
Removes plaque alongside gum line perfectly
31.000 strokes per minute of brushing head
Glass-charging feature
Cons:
More focused on teeth than on gum health
Charger made of glass is easy to brake


Oral-B Pro 5000 SmartSeries Power Rechargeable Electric Toothbrush with Bluetooth Connectivity

Oral-B Pro 5000 SmartSeries is another toothbrush which uses Bluetooth connectivity to provide better teeth brushing. As the similar models made by Oral-B, it comes with 6 modes, including the Gum Care one. As such, the gum health will be guaranteed and your gums will get all the advantages of the feature. In general, it cleans the gum line better than some other models, due to better brush heads and additional pulsating and rotating capabilities.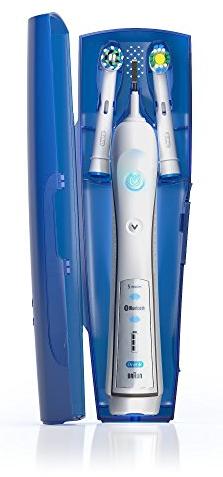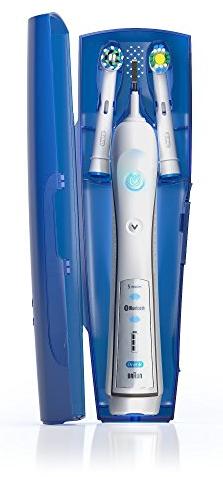 Gum Care Mode also massages your gums, which promotes their health.
A pressure sensor is also a standard feature of this brush. It will notify you in a case you brush your teeth too hard, which will damage the gums!


Thanks to it, paired with the aforementioned mode, we believe that it is a great alternative to other models from the list. Additionally, it has Premium Travel Case and a holder for up to 4 brush heads included in the package. The Floss Action brush head is also included, which will provide a through floss like cleaning of your teeth and gums.
Overall, the toothbrush in question is a decent choice with advanced features, good overall quality and with long lasting battery. With a single recharge, a battery can last 10 days. This set of features is truly beneficial for the gum and overall dental health.
Pros:
Bluetooth capability
6 different modes
Pressure sensor
Battery can last for 10 days
Cons:
Some elements are made of cheap plastic
Loud while operating


Top Electric Toothbrushes For Receding Gums and Sensitive Teeth 2018
Proper teeth brushing can prevent countless gum diseases. In this matter, electric toothbrushes are a much better choice than manual ones, due to the pre-set brushing time of 2 minutes, which is recommended by all dentists.
T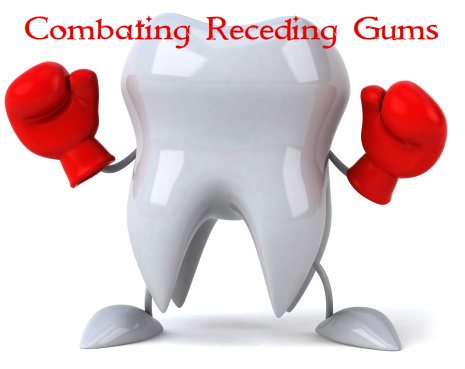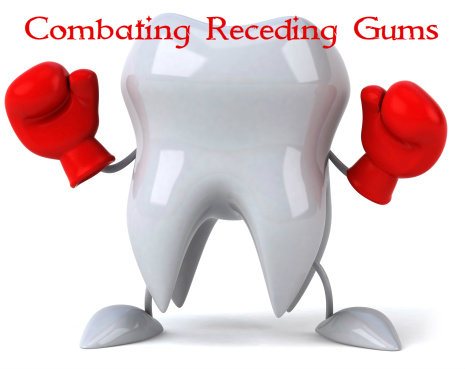 hen we have the fact they remove two times more plaque than manual toothbrushes, which also reduces the risk of gum diseases. Last, but not least, electric toothbrushes prevent ''rough'' teeth brushing, which has a negative effect on the position of gum line meaning that it gets lower revealing the tooth surface unprotected. The best electric toothbrush for gums should provide all of the mentioned advantages, so choose carefully!
Philips Sonicare 3 Series gum health rechargeable electric toothbrush – HX6631

This is the best electric toothbrush for gums period. The main reason why this toothbrush helps with gum problems is the fact it reduces 6 times more plaque than any manual toothbrush. As such, the risk of various gum issues is completely eliminated.
Then we have the intensity adjusting feature. In essence, the toothbrush comes with 3 intensity levels, specifically implemented to allow a user choose a setting which is the most suitable for his teeth and gums. If you recall, we mentioned that rough or hard teeth brushing can also cause gum disease. The feature in question eliminates the risk and makes this unit suitable for most people.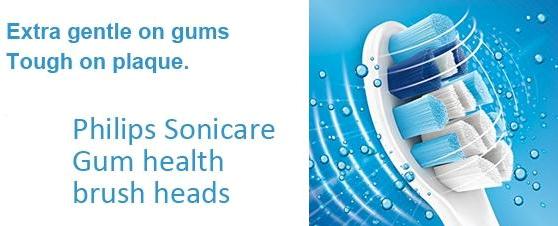 31.000 strokes per minute is impressive no less. It refers to the number of strokes a brush will make in a single minute. Of course, it is possible only when you choose the highest intensity level. ProResults is another feature we must point out in this case. It is used to remove the plaque completely from the gum line, which is beneficial for individuals who are already experiencing gum issues. Furthermore, the toothbrush restores the gum health, an additional explanation how it will easy the gum problems.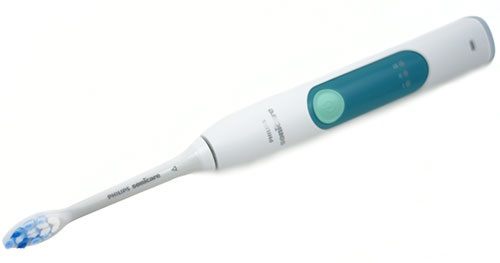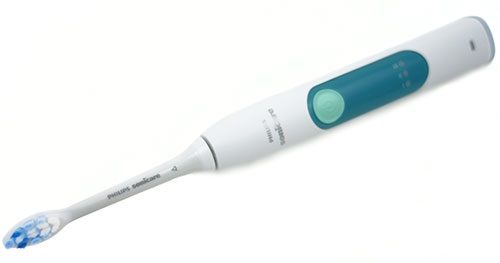 Other things you should be aware of is a great battery that lasts 3 weeks when the toothbrush is properly used. 30-second interval and 2-minute timer are implemented as well. When charging the battery, you will have two LED colors displayed. This allows you to realize when the battery is 100% charged. At the end, we can only repeat that the Philips Sonicare 3 Series is an efficient toothbrush for treating gum issues and for preventing new ones. Regardless are you experiencing bleeding gums, gingivitis or you want to keep your gums safe and sound, this unit is for you.
Pros:
Three intensity settings
Removes 6 times more plaque than manual toothbrush
30-second and 2-minute intervals are implemented
100% more beneficial for gums that manual toothbrushes
2 LED colors when recharging the battery
Battery life of 3 weeks
Cons:
This toothbrush is louder than equivalent models
The highest intensity level causes too much vibration


Oral-B White Pro 1000 Power Rechargeable Toothbrush Powered by Braun

Oral-B White Pro 1000 is a perfect value for money. It offers the essentials a toothbrush for gums should provide, but the price is more than just affordable.
The main advantage over other units is the percentage of plaque removal. You probably know that electronic toothbrushes are much better, but this one removes 300% more plaque than manual ones, and specifically that alongside gum line.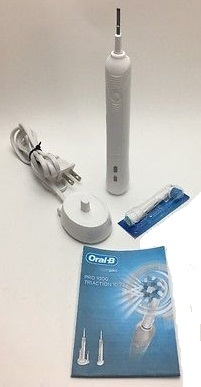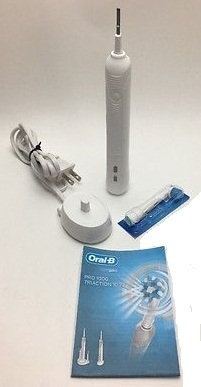 With this amount of plaque removal, your gums will be completely safe from various diseases and issues.
The Cross Action brush head is made under 16-degree angle, known for providing the best teeth brushing results. Then, we have oscillating head and superior pulsating mode. Combined, they are cable of advanced teeth brushing at all times. A 2-minute timer is included as well.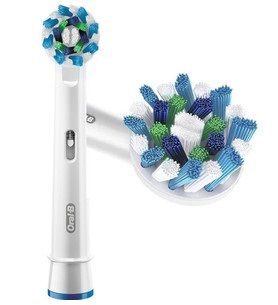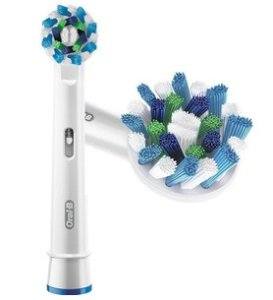 We believe that nowadays, this feature is simply mandatory. Of course, the same goes for a 30-second quadrant timer, which will alert you when the time is right to move the toothbrush to another quadrant of the teeth. The pressure sensor is included as well. It will notify you if you press the toothbrush too hard.
Overall, the Oral-B White Pro 1000 is a great electric toothbrush with all the features you are going to need. It may be a simple model and definitely affordable one, but your gums will be better protected and better maintained as long as you use the toothbrush in question.
Pros:
Removes 300% more plaque than manual toothbrush
A 16-degree angle is just right
Value for money
Pressure sensor
Cons:
Toothpaste can get in between the brush head and the toothbrush
A battery can last up to 7 days
Battery should be fully drained at least once per 6 months


Related Products
To make up the best arsenal to combat periodontal disease, gum recession and other gum problems along with the recommended toothbrushes use best water flosser, mouthwash for periodontal disease and interdental brushes.
Our best toothbrush sanitizer review is great for choosing great sterilizing device for your toothbrush and keep the evil bacteria away.
Conclusion
Obviously, the best electric toothbrush for gums is Philips Sonicare 3 Series. It has the best battery life and it removes 6 times more plaque than any other model we tested. Sensitivity levels, build quality and additional features are just perfect. In addition, the gum health will be fully restored and improved if you use this toothbrush. We can say that it is mostly oriented towards the gum protection. Keep in mind that other models here are appreciated and desirable.
Top Electric Brushes Reviews
Summary
Reviewer
Review Date
Reviewed Item
Author Rating