What all it takes To Become a Certified Orthodontic Assistant?
Orthodontic assistants, as the name suggests, assists Orthodontists to treat dental conditions.
Their primary responsibilities include cleaning and tightening braces, assessing teeth and jaw, taking X-rays, helping with dental molds, preparing dental tools before the treatment, and educating the patients on the use and care of orthodontic devices. Plus, they take care of several cavity issues and perform administrative duties.
Orthodontic assistants work in various settings, including private and government hospitals, dental clinics, and dental facilities operated by the armed forces.
An orthodontic assistant can be a rewarding and lucrative career for you. According to one study, it is the third-best healthcare jobs and fourth-best jobs in the U.S.A. Moreover, it holds the fifth place in terms of the best paying jobs.
You, as an orthodontic assistant, can enjoy several benefits being offered by your employer, including paid vacation, sick days, paid holidays, paid personal days, pension, profit-sharing, 401k, social security, and short and long disability insurance. However, these benefits might not be granted to a part-timer.
That said, if you are looking to make a career as orthodontic assistance, it is the decision that shouldn't be taken lightly. You need to ponder over many things, including specific certifications and training.
Here I have rounded up such things you should consider to become a certified orthodontic assistant.
Get a High School Diploma:
First of all, you are required a high school diploma or G.E.D. to get qualified for an orthodontist assistant training program.
Biology, chemistry, and admin skills help develop a base of knowledge that can prepare you to conduct an orthodontist's duties. Their four years of undergraduate study should prepare them for success as they look for higher education and, eventually, medical training. If approached rightly, success as an undergraduate can set you apart in a competitive environment by giving you experience that will help you with your advanced study, and by mastering the discipline necessary to complete all levels of study.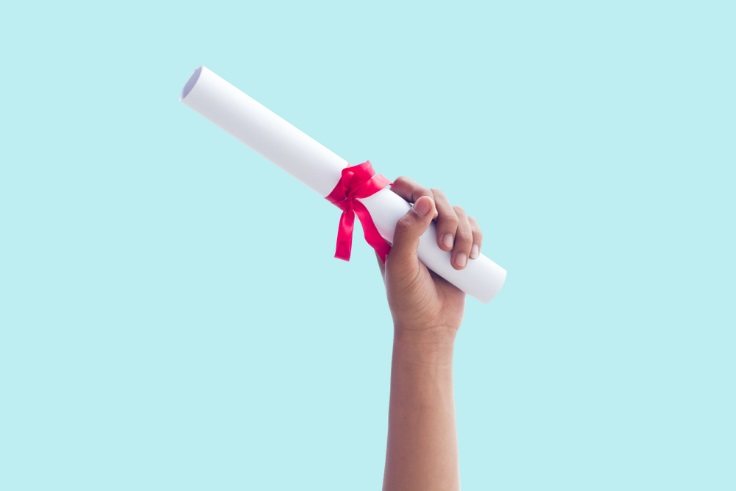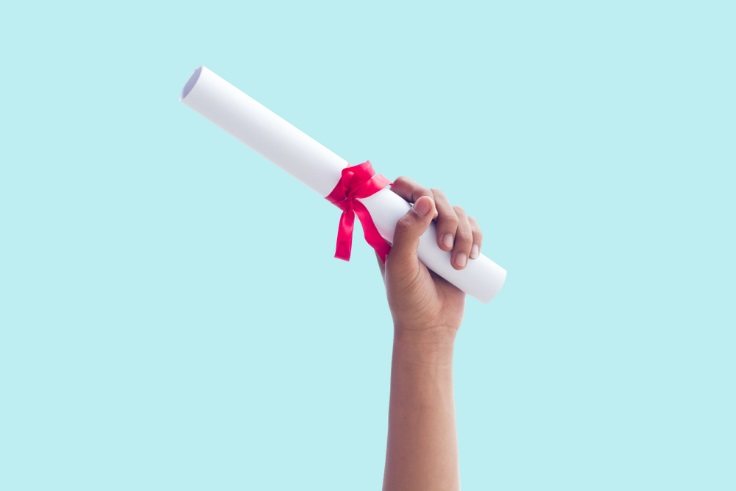 Make sure to maintain a good G.P.A. while completing all of the prerequisite classes being required by dental school. If this is not found in dental school applications, you, as a student, might not get admission, no matter how passionate you are to become an orthodontist. After high school, you can opt for orthodontic assistance training.
Getting a minimum G.P.A. and completing all required courses early in undergraduate education will help you develop focus when courses get complicated.
Once you complete your undergraduate course, you should start looking for the right dental school.
Choose a Training Program:
A dental school is your next step to earn the most important qualification to become certified orthodontic assistance.
Apart from private, for-profit courses, dedicated training programs for orthodontist assistance are not easy to find. For example, you are more likely to end up with orthodontics courses within a dental assisting certificate or associate's degree program. Both courses include oral anatomy, infection control, radiology, and dental materials. Lab courses teach you how to create dental molds and polish teeth.
Orthodontic-specific content is based on bonding agents, varieties of tooth equipment, and manipulation of archwires.
License and Certification:
Once you are done with your courses at dental school, your next aim is to get licensed.
While the license isn't generally required for orthodontist assistants, it can vary based on the state where you practice. The same thing can be said for certification.
Some states or employers ask applicants for various certifications, such as a Certified Dental Assistant (C.D.A.) credential or a dental x-ray certification. The Dental Assisting National Board (DANB) grants certifications to orthodontic assistants.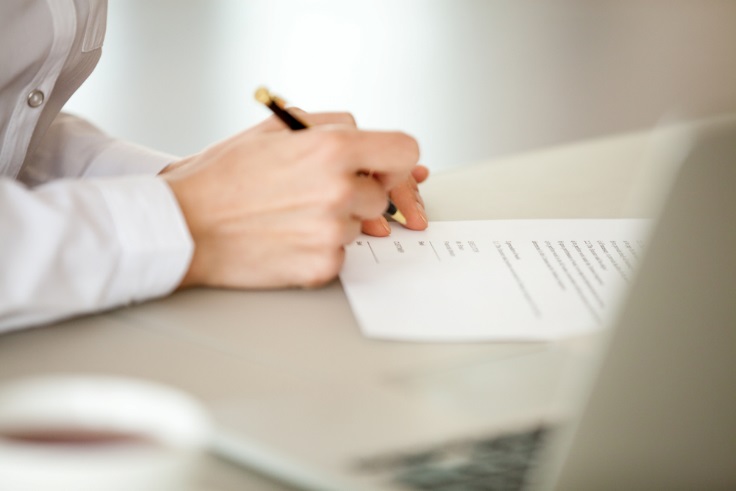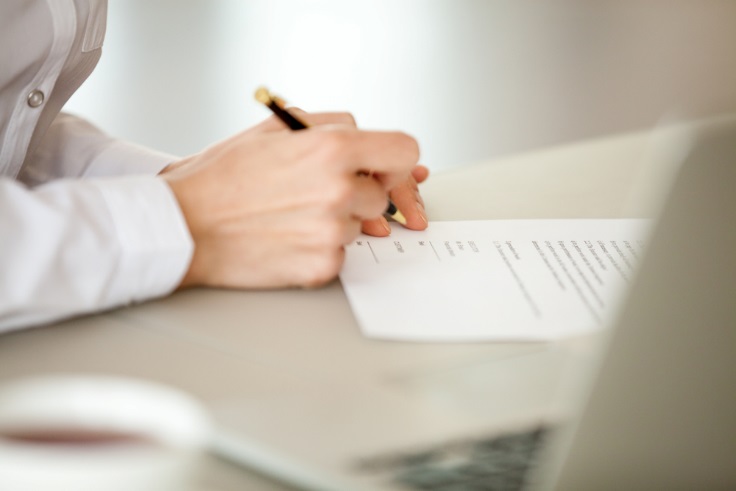 They require an applicant to take an exam, pass from an accredited training program, or complete a certain amount of work hours, as well as have C.P.R. certification.
It means that you need a dental school certificate, some work experience as well as to appear in the C.O.A. exam.
Their C.O.A. exam includes two essential exams, namely O.A. and Infection Control (I.C.E.).
There are many pathways you can opt for the DANB exam for a certified orthodontic assistant. Some of them are:
Pathway I:
1. Minimum of 3,500 hours of approved work experience, AND
2. Current or former DANB CDA certification, AND
3. Current C.P.R. from a DANB-accepted provider
Pathway II:
1. High school graduation or equivalent, AND
2. Minimum of 3,500 hours of approved work experience, AND 3. Current C.P.R. from a DANB-accepted provider
Pathway III:
1. Completion of an orthodontic assisting preparation course from a CODA-accredited dental assisting program, AND
2. Current DANB CDA certification, AND
3. Current C.P.R. from a DANB-accepted provider
Pathway IV: 1. Current or former DANB COA status, or graduation from a CODA-accredited D.D.S. or D.M.D. program, or graduation from a dental degree program outside the U.S. or Canada, AND2. Current C.P.R. from a DANB-accepted provider
(Courtesy: DANB Exam Eligibility Requirements for C.O.A.)
Why Get Certified from DANB?
Carrying a DANB certification means you have better career opportunity than other dental assistants. Employers seek for job candidates with DANB certification, and recruiters often prefer DANB certified candidates to fill dental assisting vacancies. DANB also provides a list of certified candidates to the dentists and employers who are looking for a certified orthodontic assistant. As an added bonus, DANB's certified assistants earn $2 more per hour than non-certified dental assistants, according to one survey. DANB's certifications and exams are approved by 38 states, including the District of Columbia and bodies like the U.S. Air Force and the Department of Veteran Affairs. Getting a DANB certification also helps you qualify to perform additional duties and other functions.
How to prepare for the DANB exam?
Well, studying for the DANB exam can be tricky as every candidate has a different level of education, training, and experience in dental assisting. Therefore, make sure to keep your exam preparation unique to your individual requirements.
Opt for a DANB's exam outline that covers every topic associated with a particular exam. Review all topics carefully and find the areas in which you are interested in further study. You can also determine that you need to prepare each topic in the outline, or just focus on the areas of improvement.
Once you go through the exam outline and identify the topics you want to focus on, you are required to get study materials.
Study materials can be obtained from The DALE Foundation's DANB practice tests and review courses. Being an official partner of DANB, DALE provides self-paced online practice tests, review courses, and optional interactive for the DANB exam. If you have opted for a dental assisting education program, your course books and other study material can be useful.
Advance Your Career:
Additional education is the most common option to move further unless you've already earned an associate's degree. With sufficient experience as an orthodontic assistant, you can become its office manager. You can also try your hand in sales and become a salesperson for dental and orthodontic product companies. You could also become an orthodontist by opting for several more years of training. You are generally required a bachelor's degree as well as a doctorate in dentistry before you can opt for an orthodontics program.
Top Qualities to Possess:
Apart from getting those certificates and passing exams, you need to make sure that if you can enjoy helping people.
When you have this tendency, you will be more likely to maximize your output when it comes to helping your patients.
The nature of the work of an orthodontic assistant is quite challenging. You should be able to deal with stressful situations. For example, children are difficult patients as they get scared or restless during the treatment. Patients with disabilities are also challenging to treat if you don't have a sense of customer service.
Many people become orthodontic assistant only to find that they actually prefer to lead the team rather than assisting someone. That's a mistake.
To be an efficient orthodontic assistant, you should feel proud to assist your seniors. It is essential to realize that you are a point of coordination in your team.
These fundamental questions help you find if you are the right fit for an orthodontic assistant.
Are you a good listener? Can you listen to someone's woes patiently and carefully?
Do you know how calm nervous and scared people (patients)?
Do you love meeting new people?
Can you work long hours with few breaks?
Do you know how to read minds?
Are you a team player?
If most answers are YES, you can become a good orthodontic assistant.
Get Familiar with Work Environment and Schedule:
While orthodontic assistant can be a rewarding career, you need to get familiar with the work environment and schedule.
Most orthodontist assistants work for 40 hours a week. You might be called to handle a dental emergency occurring on holidays.
You are likely to be on your feet for most of the working day, either standing in one place while assisting your senior or moving around the office. The job also requires you to be detailed oriented and have the ability to multitask. Your job will also include answering the phone, attending meetings, and making appointments.
ARE YOU READY TO BECOME AN ORTHODONTIC ASSISTANT?
So you must have understood what it takes to become a certified orthodontic assistant, from choosing the training program to knowing the nature of the job. Above all, it is essential to possess specific characteristics like helping and changing the lives of people as well as communication skills. Are you ready to become an orthodontic assistant? Best of luck!
Author Bio: Yaroslav Yarmolyuk is a health and dental writer who loves to write. Currently writing articles for Global Orthodontic Alliance. Writing articles, reading health and dental related blog is his passion.