Beautiful smile means healthy and white teeth! Unfortunately, they, for a number of reasons that can be caused by internal and external factors, can change the color and be yellow, gray, blue, green, brown, black, red and even pink. However, thanks to modern dental procedures with the correct identification of causes of teeth staining in most cases, it is possible to whiten them and restore them to their white color.
But, teeth whitening is neither omnipotent nor completely harmless procedure. Before the beginning of the procedure, patients should be well acquainted with the possibilities of resources or techniques that will be used and with its potential side effects. This dental procedure without the supervision of a dentist can be much cheaper and more convenient than visiting the dentist, but choosing good product can be very hard and the occurrence of adverse events is more likely. One of the procedure with less side effects is using best whitening strips you can purchase and follow the usage instructions for some good and cost effective results.
Check out also our best charcoal toothpaste review for some really effective and popular whitening toothpastes.
What is teeth whitening?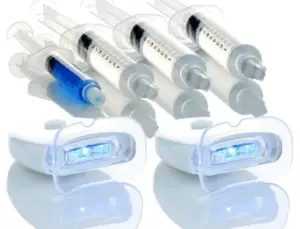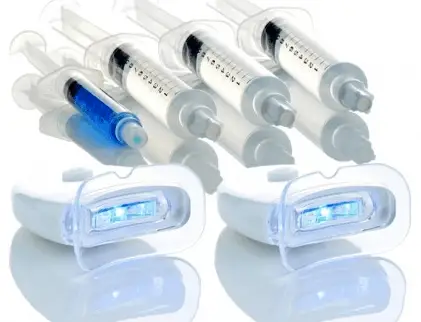 It is a procedure that aims to restore natural (white) color, and doing so does not include putting on the veneers or crowns. This procedure is usually carried out by chemicals, which can be aided by the application of light or heat, or by other techniques for each specific case. The distinction is between procedures for vital and non-vital teeth (the ones with completed root canal treatment). Depending on the indication and the cause of staining, they may be bleached individually or in groups.
With regard to the manner of implementation, existing techniques are divided into those that are performed in the dental office and to those carried out at home under the supervision of a dentist or without his control. Increasingly, in developed countries, this procedure can also be done in beauty salons. At home procedures without the supervision of the dentist includes use of toothpastes, gels, solutions, varnish and gum brightening. Zoom whitening is one of the highly recommended products.
Read more also about Teeth Whitening Pens for an affordable and quick patch solutions.
When should teeth never be bleached?
There are a few situations where whitening procedure is not recommended. The reasons for this can have systemic and local nature.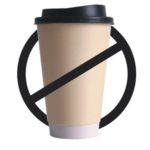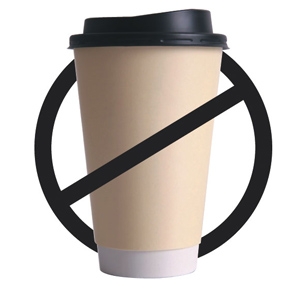 When we talk about systemic contraindications, this procedure is not recommended for pregnant women and nursing mothers, because there is not enough research data on the possible harmful effects of bleach on the fetus and infants.
In addition, it is not desirable to use bleach treatment in children younger than 10 years. Also, if there is an allergy to any ingredient of household bleach, another appropriate mean should be found or give up the whitening. What is often neglected at the beginning of the process of whitening are the patient's expectations.
In patients who have unrealistic expectations from this procedure, it is better not to start the process. In addition, patients who are not willing to give up certain habits that affect the color (smoking, drinking black coffee, tea, etc.) are less likely to be satisfied with the performance of whitening treatment. Sometimes, during the application of certain methods of brightening, patients have an extremely strong urge to vomit so they should look for alternative whitening solutions.
The group of local (relative) contraindications for the procedure includes presence of bad root canal treated teeth, the ones with the old and inadequate fillings, those with a wide pulp chamber (these are extremely sensitive during and after whitening process), the ones with fractures and extensive loss of enamel (due to abrasion, erosion, trauma, etc.), also those with periodontal disease in which there is present gum recession, the ones with fillings, crowns and/or veneers, implants or bridges, which would during the procedure also change color and at the end of the treatment would not be replaced with new ones.
The mechanism of teeth whitening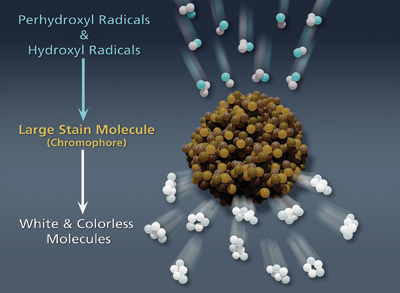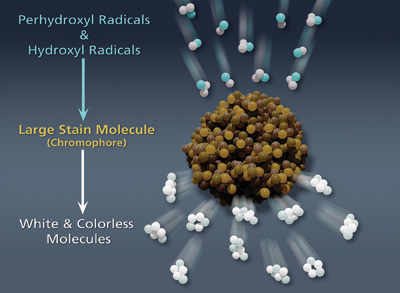 Chemicals used may have oxidizing or reducing effect on the molecules that cause discoloration. These chemicals (modern whitening preparations mostly contain oxidants) penetrate through the hard dental tissues where oxidize large pigment particles that have caused discoloration. 
Due to oxidation, these big colored molecules that reflect visible part of light are converted into smaller molecules, whereby the coloration decreases as the smaller molecules are reflected in the invisible part of the spectrum.
The most commonly applied solutions contain hydrogen peroxide, sodium perborate or urea peroxide. Depending on the indication, these substances, in the appropriate concentration, penetrate into the tooth structure from its surface which activates their oxidizing effect.
Bleaching of the vital teeth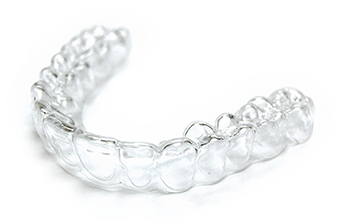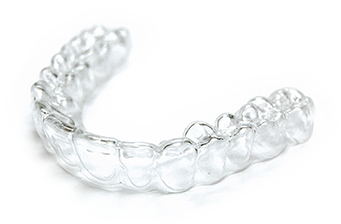 Those are the ones that contain healthy and functional pulp and were not subjected to endodontic treatment that included instrumentation of root canal. Therefore, such brightening must be very meticulously carried out in order to avoid irritation of the pulp.
They may be bleached in the dental office with application of gels or pastes based on 30-35% hydrogen peroxide, which are applied to the outer surface of the tooth or group of teeth and then illuminated or heated. The process takes about thirty to forty five minutes and is repeated until the desired shade is obtained.
Also, the procedure can be conducted with the help of an individually made mold into which a whitening gel is applied. It should be worn from 1 to 4 hours per day for 2 to 6 weeks. This bleaching technique patient can conduct by himself at home and under the supervision of the dentist. Whitening mold and gel can also be applied in dental office, whereby their efficiency further enhances the use of an appropriate light or heat source.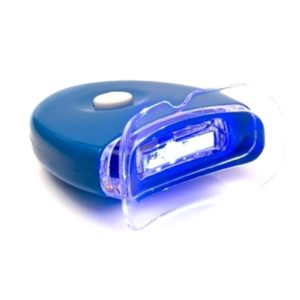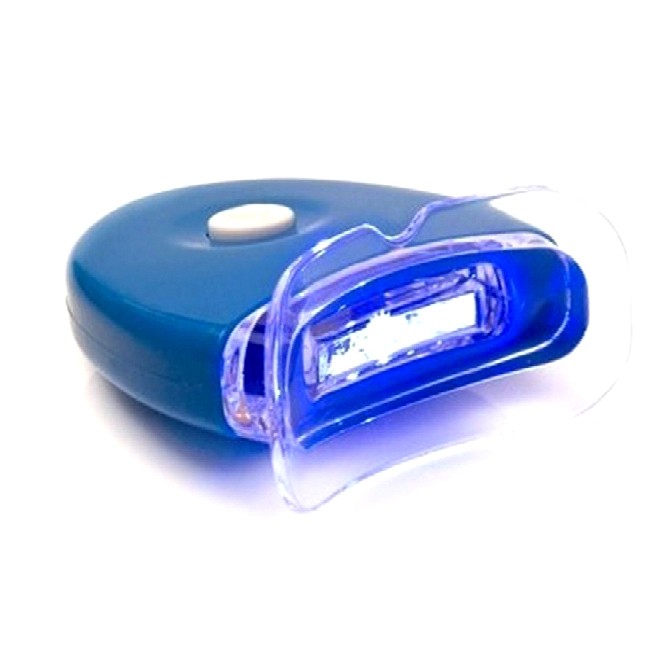 Although, because of the relatively high cost, this device is not used so frequently, it is possible to conduct bleaching with laser. Laser releases the energy required for decomposition of hydrogen peroxide to water and oxygen free radicals and this way catalyzes the oxidation of particles that cause staining.
Nowadays, new trends in laser dentistry are also developing.
In the case when there is isolated brown or white coloration on the individual tooth microabrasion technique can be applied. Using this technique (application of a microabrasion paste on the enamel surface) the dentist can remove stains that are not deeper than a few tenths of a millimeter into the tooth surface.
Today there are many gels, pastes and other systems for teeth whitening (eg. whitening strips) which can be applied without the supervision of the dentist. They can be very effective on surface and shallow enamel coloration which occurred as a result of external factors (smoking, drinking black coffee, tea, etc.). 
Bleaching of the non-vital teeth
Non-vital teeth are the ones whose dental pulp is removed (those with completed root canal treatment). Although they have no pulp, they can have a fully functional role within the dental system. The color change is often the only outer sign that indicates that these teeth are without dental pulp.
The most commonly used technique for bleaching non-vital ones, whose color change is associated with endodontic treatment, is internal bleaching technique with geopolymers, so-called "walking bleach" technique. This technique is used when staining of teeth is caused by the remnants of the pulp (pulp not totally removed), when there is a discoloration of the dentin and in cases that are not suitable for external bleaching. Contraindications for the application of this technique are: presence of surface staining of enamel, under designed enamel, pronounced dentin loss, tooth decay and fillings on the surfaces of the teeth which are not intended to be changed after the completion of treatment.


In this technique oxidizing agent (hydrogen peroxide) is put in empty pulp chamber and then heated or ultraviolet light illuminated. This procedure is repeated until a suitable color of the tooth is achieved. When walking bleach technique is done, cartridge with oxidizing paste is put in the pulp chamber which the patient wears until next visit scheduled for 1-3 weeks. During a repeat visit, the cartridge is replaced by the new one, if necessary, and the process is repeated until the desired color is achieved.
Teeth Whitening Strips – selected reviews
[thrive_posts_gallery category='85' title="" no_posts="5″ filter="recent"]
Possible adverse effects of this procedure
The procedure is most often carried out for aesthetic and cosmetic reasons. Although these reasons are very important, patients should always take into account the possible harmful consequences to which this procedure can lead. Application of whitening gels or pastes according to the rules and within a reasonable duration is usually not dangerous, but excessive and prolonged bleaching can leave unwanted and even permanent damage.
The most common problems are: sensitive teeth, external decomposition of hard dental tissue, irritation and changes in the oral mucosa due to frequent and prolonged contact with bleach and rarely teeth fractures during or after the bleaching process.
The procedure can cause a feeling of hypersensitivity, which appears immediately after bleaching or within 24 hours. This is the result of irritation of the dental pulp with bleach solution. The feeling of sensitivity usually disappears in a few days.
Bestseller No. 1
Sale
Bestseller No. 2
TheraBreath Fresh Breath Mouthwash, Icy Mint Flavor, Alcohol-Free, 16...
FIGHTS BAD BREATH: TheraBreath Fresh Breath Mouthwash fights bad breath for 24 hours when used every 12 hours after brushing and flossing
DENTIST FORMULATED: Dr. Katz created the TheraBreath formulas in 1993 to help his own daughter with her bad breath
ADA ACCEPTED: Our alcohol-free, non-burning formula is powered by oxygen, and is ADA accepted to help reduce bad breath
RESTORE CONFIDENCE: TheraBreath believes you should define success any way you please. We exist to motivate you to go get it!
IT'S A BETTER MOUTHWASH: Try the #1 fastest growing mouthwash brand in the USA (data on file)
Bestseller No. 3
Lumineux Teeth Whitening Strips 7 Treatments - Enamel Safe - Whitening...
Whitening Without The Sensitivity: What does taking care of your mouth mean to us? Well, when it comes to whitening, it means to lift stains without taking the enamel too. Your teeth can and should be whitened without the use of harsh bleaches that damage your tooth structure, leading to sensitivity. Includes 14 Strips / 7 Treatments
Clinically Proven: Let's be honest, all the better-for-you ingredients mean nothing if they don't prove results. So, we set out to scientifically show your brightest smile could be achieved with Lumineux and we have! With over 50 double-blind, university studies backing us up, Lumineux can proudly say we clean, freshen and whiten as well as the other guys.
Microbiome Safe: This one is unique. In fact, I would wager that Lumineux is the only oral care company on the market that can claim that we are certified non-toxic and microbiome safe. That means our products actually work with your body to achieve oral health by protecting your good bacteria and detoxifying the bad.
Purposeful & Uncompromising Ingredients: We invite you to check out the ingredients lists on all of our products! They're packed with ingredients that can nourish and help improve your oral health without preservatives, additives, or artificial dyes or flavorings.
Without The Pain: In our latest study, we had participants use our strips every day for 2 weeks. Not only did we get incredible reviews from those who participated, but we didn't get a single complaint of pain or damage to teeth or gums. What's more, there was an average of 14 shades whiter reported with this study!
The degradation of hard dental tissues occurs in 7-13% of the teeth undergoing internal bleaching techniques. Uncontrolled leakage of bleaching agents and their contact with the periodontal ligament (which surrounds the root), has a toxic effect on periodontal cells which may initiate the process of degradation. External root resorption (disappearance of the external part of the root) is the most common in the zone of "tooth neck" (the part of the tooth at the junction of the crown and root or roots). This is usually clinically asymptomatic, but there may be signs of localized inflammation and swelling of the gums. Also, tooth may be sensitive to percussion test or to biting.
Depending on the composition of bleaching material applied to the tooth, there is the possibility of irritation of oral mucosa. Irritation may occur during the bleaching process in the dental office due to accidental contact between bleaching agent and mucosa, or that contact can be disguised and happen later due to the passage of bleaching agent through the junctions of temporary filling and tooth. Irritation typically terminates by removing the cause.
It is believed that bleaching irreversibly affects the tooth structure making it more fragile and less resistant to fractures. These assumptions are not fully validated by the scientific researches, but it is certain that the root canal of treated teeth is more or less weakened after root canal treatment (because of the use of endodontic instrumentation) and is able to withstand less force than healthy, intact tooth.
This procedure can also lead to damage of dental fillings. Bleaching agents may adversely affect the bond between the tooth and the filling, resulting in a marginal gap and the formation of secondary caries. During tooth whitening, when there is extensive difference between changed tooth color and the filling, it is best to replace the filling after completion of bleaching.
Sometimes bleaching, although professionally done, does not give the desired results. A possible reason for this is the failure to recognize the real causes of the staining. Whitening of teeth whose color changed due to the infiltration of metal ions (eg. silver, mercury, copper, etc. from amalgam fillings) into the hard dental tissues is the most difficult and the result is usually uncertain.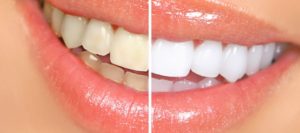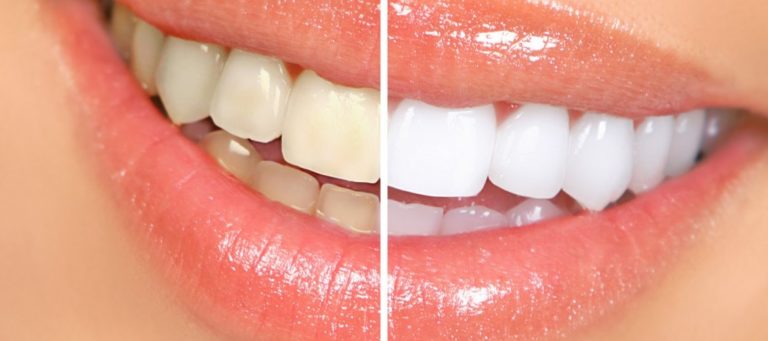 Excessive bleaching results in a lighter color in comparison with the adjacent teeth. Persistently application of whitening gel, especially in the case when it is difficult to control the intensity of bleaching agent, can lead to this condition. Most often within a few days or weeks, over bleached teeth unify the color with adjacent ones, eliminating the need for additional intervention. If not, option is bleaching of adjacent ones also.
Depending on what is the cause of discoloration, after completing the bleaching process the color can again begin to change over time. Usually, the shortest effect have bleaching agents for home whitening, while bleaching techniques that are implemented in dental offices have a long lasting effect.
[thrive_posts_gallery category='62' title="More articles about teeth whitening" no_posts="6″ filter="popular"]
Conclusion
The first step on the way to beautiful smile is regularly and properly brushing and flossing! The dentist primarily helps us to rehabilitate all carious teeth, heal sore gums and other dental diseases and conditions. Only after these steps are completed, teeth whitening can make sense because bleaching may even exacerbate existing problems and the result is deficient and unattractive. Also when necessary, it is important to align our own expectations with a possible final result. We should always bare in mind that the white color of teeth should not be more important than their health!