Baltic Amber Teething Necklace Review
As a parent, watching your baby going through all that discomfort and pain of growing teeth is not pleasant. Far from it. The worst part of this process is that it takes time, teeth don't develop overnight. Teething is painful, but a natural and vital process on the baby's way towards eating solid food. As a parent, you probably feel powerless and overwhelmed watching (and hearing!) your baby cry in pain without you being able to help. But actually, you can!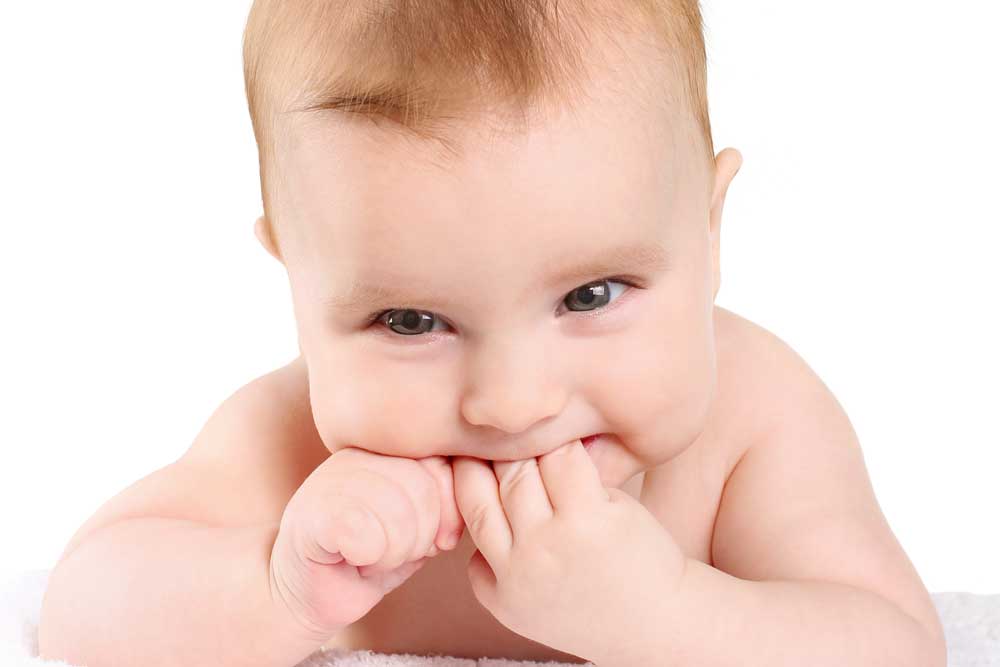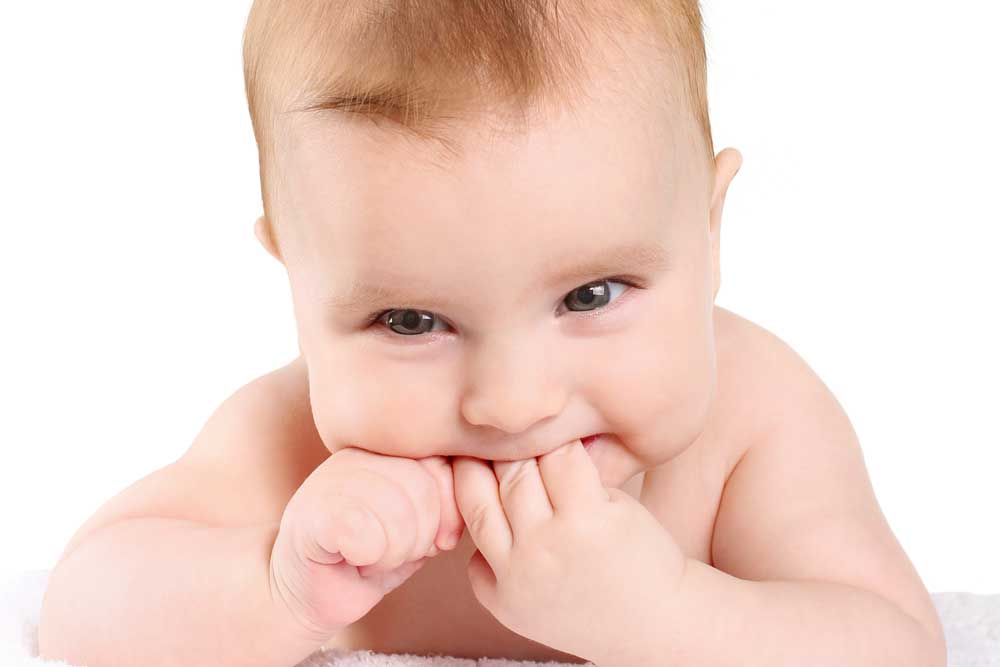 Babies are going through teething troubles since the original one was brought to this word by a stork. And ever since, smart parents are trying to find help for their baby's discomfort. And they've been more or less successful.
In this article, we will present you different solutions. You've probably heard about some, but we will try to go a little deeper and break down the key pluses and minuses of each. And after that, we will present you an extraordinary product – Baltic Amber Teething Necklace. After reading this article, you will have a precise idea about what is the best for your newborn baby.
Different Solutions For Teething Discomfort
Throughout the history, people came up with many ideas to help their newborns:
 Chewing toys and rings – this is an old idea, and a good one, at least in theory. Toys and rings keep the baby entertained, and chewing will ease the discomfort. But toys and rings are far from ideal. The main reason is dropping-on rare occasions like this, you actually want your baby to chew on an object. But you can't really explain that to them, and you will be forced to wash it whenever it touches the floor. And of course, when the baby drops something, you bring it back, clean, with a simile on your face – the baby will naturally drop it again. Because, why not? How fun is that? It sure is for the baby, and it will happen again, and again, and again…
Necklaces – there are two types:
Worn by the parent

– we highlighted the main flaw of toys and rings – falling on that nasty floor. Necklaces solve this problem. You put the necklace around your neck, and you hold the child in your hands, allowing it to chew the necklace. So no dropping-washing-dropping cycle. But, a new solution carries a new problem – you are

supposed to hold your child in your hand so the necklace can do its job

. That is something you will do quite often, but you can't really do all the time, Baby's growing teeth are causing trouble ALL THE TIME, so this solution is far from being ideal.
Worn by the child – the best solution, as it tackles the both common problems –

baby isn't putting anything in its mouth and can wear the (Amber) necklace non-stop

. Make sure you get a safe necklace, that will prevent choking either by being too tight or being too loose. Also make sure the necklace has safety knots, that will prevent the child from choking on the bits that disperse when it accidentally breaks. But how does it work if there is no chewing involved? You will have to read the whole article to find out.


The Material
No matter which solution you choose, be careful about one crucial thing – material. For the "chewy" solutions pick a firm substance that doesn't shed easily. These are maybe the first baby teeth, but we are talking about teeth here. And we are talking about patient babies, who will chew for hours. Make sure you get a tested material that won't end up in the child's throat.
Synthetic materials

– there are some definite benefits: price, durability, availability, different designs… The main flaw, well from where to start. Silicone, rubber, and plastic are not something our grandmothers used, they can't be found in nature. That does not make them unsafe; it's just better to use natural ingredients and materials, as possible. But, if you choose synthetic, make sure to get a safe necklace/toy/ring- read the labels, and buy one from a proven manufacturer. Make sure to use your judgment and common sense when choosing, after all we are talking about your child.

Natural materials

– the old-school solutions, been around for centuries, for numerous reasons: safety and effectiveness to name a few. Natural materials have stood the test of time, proving themselves for hundreds of years. These two materials are most often used for making teething aid tools:

Wood –

less expensive and widely available

, around for generations and generations. You will want unprocessed and unfinished wood, so your baby can safely chew it all day.
Amber – appreciated for both its beauty and healing purposes, amber has been around humans from prehistory. You can't go wrong by choosing real amber. But, that is the main problem – if it's fake, it is most likely plastic or glass that you overpaid.

Make sure to get the real thing!

A good synthetic necklace/ring is a better solution than a fake amber one. But nothing beats the authentic amber.


Baltic Amber Teething Necklace – The Ultimate Teething Solution
Bestseller No. 1
Bestseller No. 2
AMBERAGE Natural Baltic Amber Stretch Bracelet for Women - Hand Made...
100% Made Of Natural Baltic Amber. Hand polished amber beads.
GIFT-READY - the bracelet comes in blue gift box with certificate of Authenticity;
Made on elastic band which enables to increase little size of this bracelet.
Bracelets fits for women and young girls. Looks very elegant. Suitable for the daily modern, formal occasions clothing and linen clothes.
Bestseller No. 3
Peora Genuine Baltic Amber Floating Solitaire Pendant Necklace for...
PEORA QUALITY GENUINE BALTIC AMBER - Made from the finest material from the Baltic Sea, natural Baltic Amber, rich Cognac color. Hand-polished to a smooth finish carefully preserving the beautiful organic characteristics of the Amber stone.
REAL SOLID STERLING SILVER - Premium 925 Solid Sterling Silver, 3.90 grams, finished with Rhodium for durability and shine. Stamped with 925. Includes 18 inch box style Italian-made Sterling Silver Chain. Hypoallergenic, comfortable and nickel-free perfect for sensitive skin.
LARGE AMBER PENDANT - Original design from Peora, real Baltic Amber floating solitaire pendant for women allowing the stone to shine in all angles. Simple and versatile for everyday wear. Dimension: 1.25 x 0.75 inches.
GIFT-READY FOR ANY OCCASION - Baltic Amber jewelry is a year-round favorite gift for your mom, sister, grandmother, daughter, wife, best friend, girlfriend, niece, aunt, and yourself! Comes in signature Peora Gift Box perfect for all occasions - birthdays, anniversary, weddings, engagements, bridal parties, Christmas, Valentines Day, Mother's Day, graduation or just to say "I Love You".
THE PEORA QUALITY - Peora is a USA based jewelry company known for exceptional gemstones. Every Peora jewelry piece is handmade by our skilled Craftsmen from the finest materials, each cut and polished meticulously enhancing the color and beauty of the stone that results to an extraordinary display of luster and brilliance. Each piece comes with a Certificate of Authenticity for quality assurance and satisfaction guarantee.
So, as we found out, real amber is the perfect solution – all natural and has healing purposes. That is why it is so widely used in the alternative medicine. Also, necklaces worn by the baby prove to be the best of all teething equipment. No chewing is involved, so there is no need for constant washing. But you are probably wondering how the necklace helps if the baby wears it around the neck, so no chewing?
1.  How Does It Work?
The magic power of the real Baltic amber is still a secret. Natural healing attributes of amber are known for generations. It has anti-inflammatory and immune system boosting properties. It also has analgesic effects. Baltic amber has 8% Succinic acid which acts as a natural analgesic. It has all your baby needs while teething. And unlike many other pharmaceutical remedies, it has zero side-effects.
2.  Is It Safe?
Rest assured, your toddler's health will never be jeopardized by the Baltic Amber Teething Necklace. It must be certified and authentic one. It is safety knotted and polished without using chemicals. Every bead is held in place by using two knots, reducing the choking hazard significantly. Clasp screws will prevent the baby from taking it off. But they will also break if the necklace gets caught on something. Also, this is a genuine amber, certified by the Gemological Institute of America. The necklace fits tightly but is not uncomfortable. A tight fit is essential to prevent the baby from playing with the necklace, and it reduces the choking hazard at the same time.

3.  Is It Effective?
Simply put, Baltic Amber Teething Necklace works. Amber anti-inflammatory properties will help to avoid fever that sometimes follows the teething process. It will also help your baby restore its full energy and be joyful again. Baltic Amber helps reducing pain, and will also improve your child's immune system. It will reduce the pain, drooling, and fussiness caused by teething. The necklace looks adorable too!
4.  How Long Does It Take For The Amber Necklace To Start Working?
You will notice the first changes in baby's behavior and mood after only few hours, but it will take few days until it reaches the full effect. Baltic Amber Teething Necklace works, have no worries about that – it has a one year guarantee to prove that.
5.  Some Safety Precautions
Supervising the baby while it wears the necklace is always a good idea- little guys are creative in finding ways to harm themselves, you never know what can happen. That is why you should remove it while the infant sleeps. Also, unlike necklaces parents wear around the neck, Baltic Amber is not intended for chewing, so don't allow your child to do it. It won't harm the baby itself, but the product is designed to be worn around the neck, so make sure it stays there.


Conclusion
Teething falls especially hard on new parents, who are witnessing this process for the first time. Don't worry, it hurts looking at your first-born going through all the misery, but it will pass, babies have to go through it like we all did.
Your job is to try and find the best solution to make that transition a little smoother. There are different methods, but the best one in our opinion is the Baltic Amber Teething Necklace.
It is practical – it does not go into baby's mouth, so no need to wash it. It is safe – certified Baltic amber, polished without chemicals, with safety knots. It also works – amber has been used for centuries, in alternative medicine. It helps reduce the pain caused by arthritis; amber necklaces are worn to help with migraine and chronic neck pain etc.
It maybe sounds primitive, but there is a good reason why this beautiful material is used in medicine ever since the beginning of time. Try Baltic Amber Teething Necklace, and see for yourself: 1-year guarantee will keep you risk-free, and you can always return it if you are not satisfied. But we already know that you won't have to because you will be pleasantly surprised with the results. Once the milk teeth sprout it is important to brush milk teeth regularly.