5 Top Toothbrushes For Braces Review 2021 – Best Orthodontic Choices
A few years ago, you didn't have an opportunity to choose a toothbrush which is optimized for brushing braces. Now, you have that ability.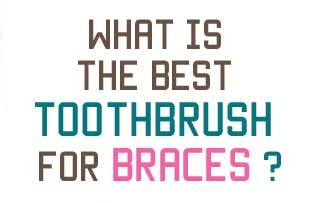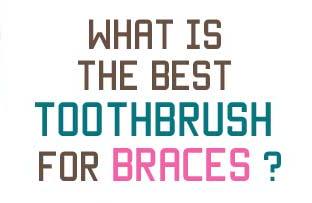 These toothbrushes are specifically made not to damage the braces, but to still provide the ultimate brushing of the just mentioned brace and teeth surfaces all around it. If you wear a brace, purchasing a toothbrush which is just right for this application is more than just advised. Here, you will be able to find the best toothbrush for braces which will be just perfect.
Product
Platypus Ortho Toothbrush and Ortho Flossers for Braces - Platy Pak...
EDITORS CHOICE
Oral-B Ortho Soft Cleans Around Braces Toothbrush, 6 Count , Colors...
Orthodontic Toothbrush ~ V Trim + Interproximal Brush (4 Toothbrushes)
Orthodontic Toothbrush V-Trim Double-Ended Brush with Interproximal...
DenTrust for Special Needs & Austism | The Only Child-Safe 3-SIDED...
Photo





Product
Platypus Ortho Toothbrush and Ortho Flossers for Braces - Platy Pak...
Photo

EDITORS CHOICE
Product
Oral-B Ortho Soft Cleans Around Braces Toothbrush, 6 Count , Colors...
Photo

Product
Orthodontic Toothbrush ~ V Trim + Interproximal Brush (4 Toothbrushes)
Photo

Product
Orthodontic Toothbrush V-Trim Double-Ended Brush with Interproximal...
Photo

Product
DenTrust for Special Needs & Austism | The Only Child-Safe 3-SIDED...
Photo

#1. Platypus Ortho Toothbrush and Ortho Flossers For Braces

This is one of the best, purposely designed toothbrushes for braces. There are several reasons for that. And it's a combo pack as well.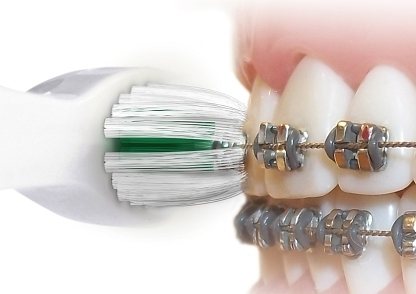 First of all, the inner bristles are 2 mm shorter than the rest in order to provide a much better brushing over the archwire and brace elements. We liked this advantage and it is one of the main reasons why this unit is one of the best. Furthermore, you get a decent orthodontic starter pack. All you are going to need in order to keep your teeth and your brace safe and sound is included in the package.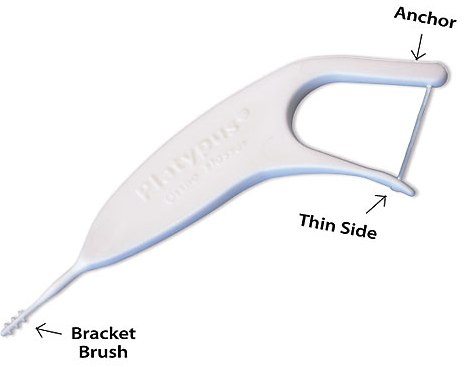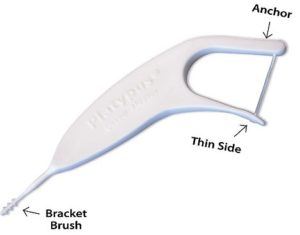 The aforementioned benefit refers to 15 flossers you get in this pack, with a unique design. They are also optimized to provide the best performances and the best flossing results in individuals wearing a brace. You can see the shape of them, which is different than other, equivalent products have to offer.
The handle is made from silicone and it is really pleasant to hold and use. You definitely won't have any issues brushing your teeth every day, with this toothbrush. Overall, all the elements in the package are well-made and you can see the attention to details.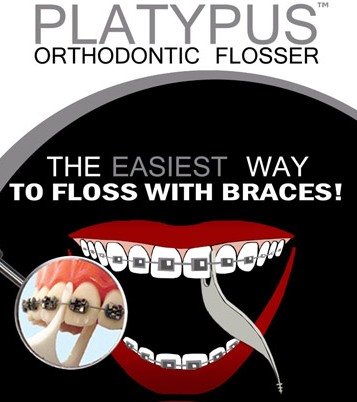 Despite all of this, which we have just mentioned, the Platypus Ortho Toothbrush is affordable and we can even add a great value for money.
Some, additional things you should be aware of is the fact these flossers increase flossing compliance for 80%. Then, the toothbrush itself is designed to reach areas behind the brace brackets and archwires, as we have mentioned. The reason for that is the fact 85% of teeth decay occurs in these areas, in people wearing braces! With this unit, you don't have to worry about this issue.
Pros:
Value for money
A full package, with flossers (15 of them)
Flossers and toothbrush are ergonomically shaped and easy to use
Bristles are 2 mm shorter in the middle for better teeth brushing
Silicone handle
Cons:
Flossers don't have both sides thin
It still looks like a cheap toothbrush


#2. Oral-B Ortho Soft Toothbrush – Cleans Around Braces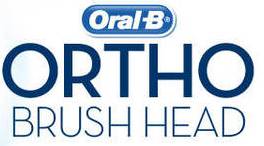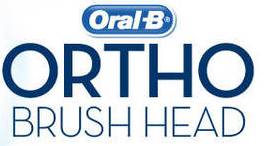 Oral-B Ortho Soft is the best toothbrush for braces money can buy at the moment.
It has V-trimmed bristles, known for its benefits to the teeth brushing process. Although it is basically the same feature as the aforementioned product has, Oral-B has a much higher difference between the edges and the inner bristles. As such, it will reach all the areas around the brace and remove plaque almost perfectly.


There is no need in mentioning that the V-shaped bristles reach all around the arch wires and brackets around a brace. Another thing we will point out is the comfort the toothbrush provides. It is on the highest level and neck is thin and curved which makes teeth brushing even better.

Now you know that the teeth brushing capabilities are superb and also that the toothbrush is extremely comfortable, so what are other facts we should mention? At the first sight, you may believe that this product is expensive. But, if you take a closer look, you will see that this is a package of 6 toothbrushes. All of them are made in the same way and all have the mentioned V-shaped brush head bristles. As such, this is an excellent value for money.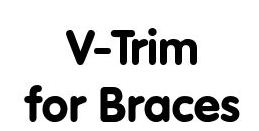 At the end, we can only say that the Oral-B Ortho Soft toothbrush is ideal for children and adults. It is made for one purpose only, for those who wear braces. Other than that, it is well-made and it is comfortable to use. This unit is definitely recommended to most of you.
Pros:
V-shaped brush head bristles are superb
Value for money (6 brushes in a package)
Comfortable grip
High-quality materials
Cons:
Some issues with the packages
Better for children than for adults due to the size


#3. Orthodontic Toothbrush – V Trim and Interproximal Brush

As the name suggests, this is a truly orthodontic toothbrush. It has been developed in order to be soft, reliable and affordable.


We will begin with the brush head, which is also V-trimmed, but it comes with 43 tufts. Bristles are round at the top and they come in 4 rows. Combined with the long handle and the well-designed shape, this toothbrush provides maximum efficiency over a shorter period of time. Brushing teeth and braces will be simpler and easier than ever before. If you want more, you get. There are 4 toothbrushes in the package. In addition, colors will vary!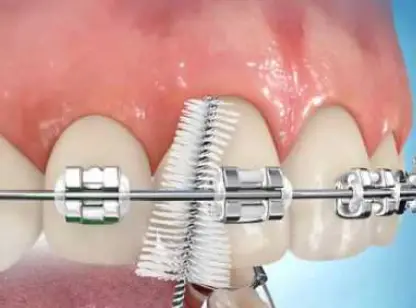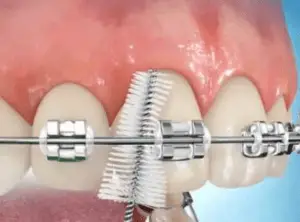 The quality is better then just decent, in the lack of a better word. We liked the attention to details, which also refers to the handle. It is well-made and shaped. In any way possible, this ensures more comfort during teeth brushing.
We must add the fact there is a textured thumb part which maximizes the comfort even more. In essence, you will get toothbrushes which are pleasant to use and still a great alternative to electric ones. If you are still looking for manual ones, this unit should be taken into consideration.


To summarize the things up, this unit is a smart choice and worthy alternative to other models on the list. All the mandatory elements a toothbrush for braces must have are implemented and you even get 4 units in the package, so yes, this toothbrush is worthy of your choice.
Pros:
Bristles are well-shaped
Thumb part for even better comfort
4 units in a single package
More than just affordable
Cons:
You cannot choose colors
The bristles are too soft


#4. Orthodontic Toothbrushes x 4 – V Trim Double-Ended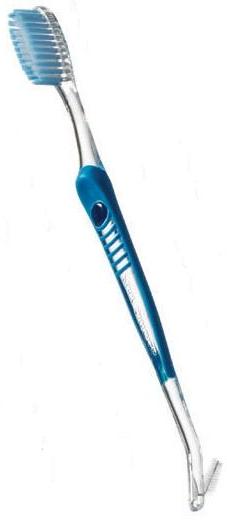 Obviously, these toothbrushes are very good, otherwise, they wouldn't be on the list. We appreciated their bristles, which are just right for braces. Then we have the fact you get 4 of them in a package. It is a great deal as well.
Probably the main advantage is the fact these units are commonly provided by dentists to their patients, especially younger ones. It suggests that the toothbrush provides above the average teeth brushing capabilities. So, yes, this unit is more than a decent choice.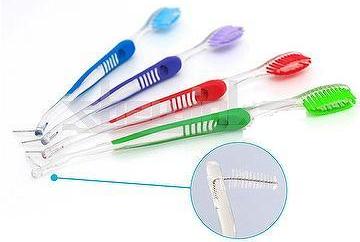 On one side, they are well-made and will make sure your teeth and a brace are perfectly clean at all times. But, they should be replaced monthly. Even other manual toothbrushes should be replaced frequently but after three months. We mentioned that the price is affordable, so this issue is mostly focused on the time you will need to replace a toothbrush, rather than on the cost of replacement. During the usage, you won't notice any quality issues, even after the first month, but due to precaution, they should be replaced.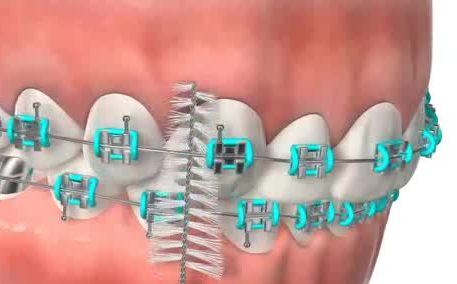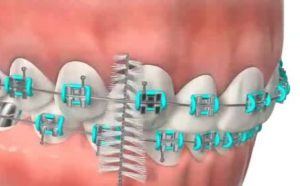 We should add the size of the brush head, which is slightly larger than most, similar models have. It means that you will brush teeth more efficiency over a shorter period of time. In addition, the handle is ergonomic, which is rare among products from this price range. The bottom line is that you get a great toothbrush for shorter usages.
Pros:
More than just affordable
Large brush head
Ergonomic handle
Recommended and provided by dentists
Cons:
Should be replaced regularly
Larger brush heads may be an issue for some people


#5. DenTrust 3-Sided BRACES BRUSH – Orthodontic's Specialty Toothbrush
All of you who are looking for a completely different product of this kind will like this unit. First and foremost, it isn't a conventional toothbrush. The design actually consists from three brush heads, so it brushes teeth on all three sides at the same time. You will be able to see how the unit provides the full coverage.
The second, main thing is related to the bristles. They are soft and gentle when used with warm water.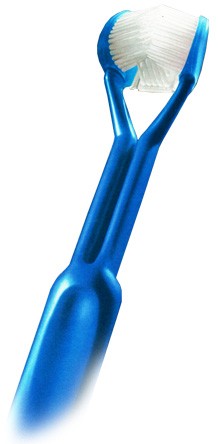 On the other side, they are firm when used with cold water. Perfect adjustment!
Additionally, the toothbrush is gentle and sensitive, especially for the gums. The design, paired with the bristles is beneficial for brushing teeth and braces at the same time and it will reach even the narrowest or smallest areas in the human mouth. Let's not forget about the tongue scraper. It is a small, yet impressive addition. The bottom line is that you get complete teeth brushing in the shortest possible period of time. In other words, you will get perfectly clean teeth and brace.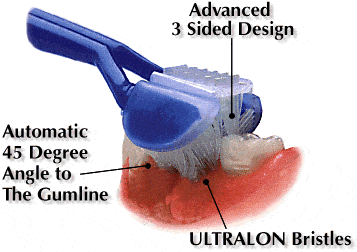 Other things we should mention about this model is adjustable pleats bristles. They can be fully adjusted to meet the requirements of teeth of different sizes. All the benefits and advantages have been confirmed in clinical trials. After all, this is essential for all new and modified products of this kind.
Pros:
New design is truly phenomenal
Comes with a tongue scraper
Bristles will be adjusted according to the water temperature
High-quality of the unit
Cons:
Will require some time to get used to it
Hard bristles


Related Products
To complete everything you need for best oral health if you are wearing braces make sure you have a quality Waterpik for braces, good mouthwash for cavities, great anti-cavity toothpaste, interdental brushes and/or floss picks.
For an added protection against bacterial toothbrush sterilizers are proved to kill germs that develop on wet toothbrushes. Tongue scraper is best for removing the rest of bacteria from mouth and also bad breath problems.
Conclusion
Oral-B Ortho Soft is the best toothbrush for braces on our list, due to various reasons. It is specifically made for people with braces and it offers ultimate teeth brushing at all times. Additionally, you will want to know it is affordable and does all the things which manufacturer claims. You won't make a mistake choosing this set of toothbrushes.
Platypus Ortho Toothbrush is a great alternative as well. You get flossers and an entire, beginner's package, suitable for all of you who are just starting to wear a brace. Other models on the list are highly rated by the actual dentists and users, so they are possible choices.