5 Best Bamboo Toothbrush Review – Biodegradable Eco Choice
Have you heard yet about bamboo toothbrush, this eco-friendly product? In this article, you can read everything you need to know about why you should brush with the bamboo toothbrush and which one is the best for you.
The fact that in North America people annually throw 450 million toothbrushes gave the creators of this toothbrush great idea. They decided to make one natural plastic-free that will serve you for months and also take excellent care of your oral health. And after that, it will safely go back to the earth.
Are you in a hurry? >>> Click here to see our editors' choice among bamboo toothbrushes!
Product
EDITORS CHOICE
Woo Bamboo Standard Toothbrush with Soft Bristles - Family Four Pack
Mariposah Bamboo Toothbrush with 100% Biodegradable Handle, BPA Free...
Brush with Bamboo Toothbrush with Plant-Based Bristles - 4 Pack
Wowe Lifestyle Natural Organic Bamboo Toothbrush Wood, Ergonomic...
Photo




EDITORS CHOICE
Product
Woo Bamboo Standard Toothbrush with Soft Bristles - Family Four Pack
Photo

Product
Mariposah Bamboo Toothbrush with 100% Biodegradable Handle, BPA Free...
Photo

Product
Brush with Bamboo Toothbrush with Plant-Based Bristles - 4 Pack
Photo

Product
Wowe Lifestyle Natural Organic Bamboo Toothbrush Wood, Ergonomic...
Photo

A History of Bamboo Toothbrush
This product, which bears the name of the bamboo toothbrush, is more than just a plastic brush to which we all are accustomed. In fact, its parts made of bamboo are 100% biodegradable. This eco-friendly product is made most of purely natural materials. Its handle is built from bamboo. The head part of the brush is plant-based or has bristles that are made out of nylon-4 or nylon-6 recyclable fibers without BPA. After use, the decomposition period is from only 1.5 to 2 years. That is a hundred times less than the period of degradation of other plastic products.
First toothbrushes ever made of this plant had long been used in China. They looked like an ordinary wooden stick, at the end of which was distributed fiber. Over time, the design was changed, and now it has become more practical and more natural. With a simple but elegant design, the brush handle is also ergonomic. It is particularly well-adapted to hand and unlike plastic one does not slip out of your hands when used. This is not just a few bristles on a wooden stick. There are also some curves added to the handle which is both elegant and practical, as they make it easy to hold.
WHY BAMBOO?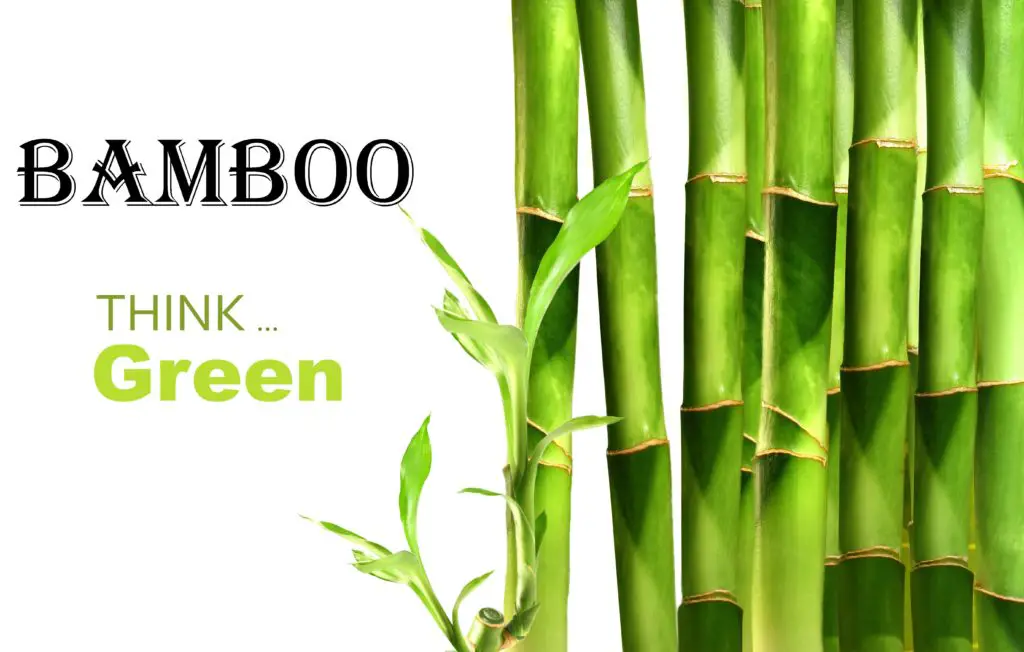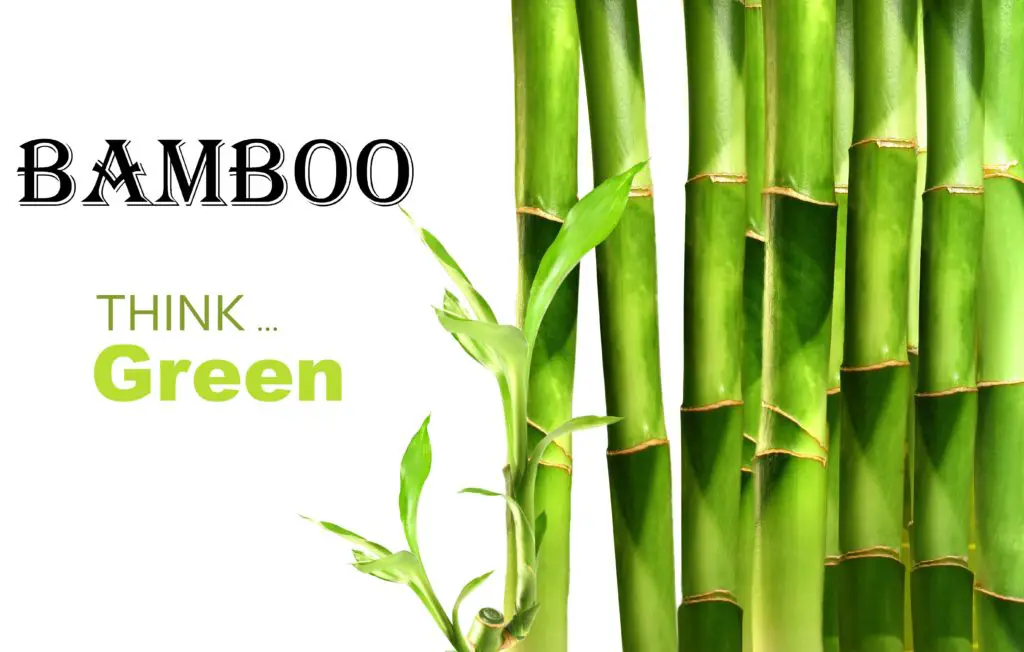 This natural non-plastic brush has no harmful impurities and has a number of advantages over the conventional products. The handle of the brush is made from 100% natural bamboo which is completely biodegradable.
This is one of the plants with the best yield per hectare of land, which makes it particularly environmentally sustainable. This plant is technically a grass by category. As such, it grows fast – very fast. This makes it an ideal sustainable material for making our toothbrushes. It is replenished quickly and is very sturdy. At the same time, thanks to its deodorant antimicrobial properties, bamboo prevents the development of microorganisms.
In its cultivation, it is not necessary to use fertilizers or pesticides. This plant is the world's fastest naturally renewing resource which is also inherently anti-microbial, anti-fungal and antibacterial. Due to its naturally antibacterial properties, a bamboo handle also prevents the accumulation of bacteria so there are no harmful germs on the brush handle in between brushing.
What About The Bristles?
The soft bristles are plant-based and/or are made of nylon. They are classified as non-plastic, BPA free – with no Bisphenol A. The last one being a softener, which was proven to have a negative impact on oral health. These bristles are completely recyclable.
When you have reached the end of your toothbrush's life cycle (generally 2-3 months), just remove the bristles with pliers and recycle them. Using this product is comfortable and natural.
What Makes Bamboo Toothbrush Special In Its Use?
During brushing, the complex mixture of polyphenols contained in its fibers kill the bacteria present in spaces between the teeth. Additionally, they destroy bacteria in dental plaque and prevent the activity of their enzymes that break down sugars from food. In this way, the toothbrush helps to prevent the formation of dental caries.
Thanks to the soft bristles of this toothbrush can also be used by people with sensitive teeth. Thin fiber brushes can penetrate to the most inaccessible parts of the oral cavity. The effectiveness of the toothbrush in removing plaque from teeth surfaces does not change even if it is used without toothpaste. That is important for children and adults with allergies to the products for dental care.
It is also recommended for people who have bleeding gums. This is because this plant effectively combats the build-up of bacteria in patients with gum disease. It massages the gums so that no traces of blood are left after the massage. Thanks to strong anti-inflammatory effect, with light brushing there is no damage to the soft mouth tissue. As a result, all of this allows more time to retain the freshness of the gums, teeth, and improve your immune system and circulation.
Ecological Packaging
The packaging of the toothbrushes consists of a transparent cover made out of plant fibers and/or cellophane which is recyclable. If the inside wrapper is made from plants then it is compostable. So either way, it does not burden the environment. The outer paper box is made out of 100% biodegradable paper with no tape or glue. This packaging is also made from recycled paper, which rapidly and completely disintegrates. 
Fun Facts
Bamboo is the fastest growing plant on the planet. It belongs to the group of grass and can grow up to 90 cm in one day. It is said that it is the only plant which can be seen growing with a naked eye. This plant also has natural antibacterial protection.
Maintenance of Bamboo Toothbrushes

This Eco toothbrush has a similar durability as much as the standard manual plastic toothbrush if properly maintained. But nevertheless, it is recommended to replace your toothbrush every 2-3 months or after the fibers are worn. The handle of bamboo may eventually fade away and this is a natural process.
After each use, rinse the toothbrush from the remnants of toothpaste. Bamboo fibers are oval in shape, therefore the cross-section of the handle is full of large and small pores than can absorb much water. In order the water to get evaporated, it is important that after each use of the toothbrush it is left to dry. In addition, keep the toothbrush in a dry place and not in a glass.
Top 5 Bamboo Toothbrushes You Can Buy Today
These are the best bamboo toothbrushes to buy, in order. None of them will let you down.
#1. WooBamboo Toothbrush
WooBamboo eco-friendly toothbrushes come in a pack of 4 for adults and a pack of 2 for kids. As such, those can last you a whole year. Bristles are made from a high-quality Dupont Tynex Nylon which is BPA-free. The bristles are soft for adults and extra soft for kids.
Buying in a pack should not worry you as they are individually packed. You may choose 2 handle types – standard and slim. The latter one has a more compact head size and has thinner and sleeker looking. As indicated by a lot of consumer reports some people like to use a slim type. Some also go as far as to use a kids size.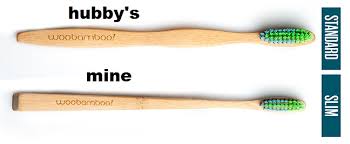 The handle is made from Moso bamboo, which is grown organically and sustainable. To make a handle water resistant it is coated with a natural wax. That also makes the handle a long lasting one. Only drawback would be that they are all the same color, so family members could mix them up.
Pros:
Pack of 4 for adults and 2 for kids
High-quality Dupont Tynex Nylon bristles
Each toothbrush is individually packed
2 handle types for adults – STANDARD and SLIM
Adult and child size – many people prefer to use adult SLIM type or smaller child size
Handle made of Moso bamboo
Water resistant
Cons:
No variety in colors – can be easily mixed between family members

#2. Earth's Daughter Eco-Friendly Bamboo Toothbrush
Earth's Daughter brushes come in a pack of 4 and those are enough to last you a year. Also, each toothbrush comes in the individual package. They come with an ultra soft bristles for kids and are made from high-grade BPA-free nylon. For the adults the bristles are soft. Bristles are specially designed and curved for hard to reach areas. And those areas are usually at the back of the mouth. If you have sensitive gums, don't worry, these bristles will also massage them. You should try different sizes to find the one that is perfect for you. Many people seem to like small kids size with extra soft bristles.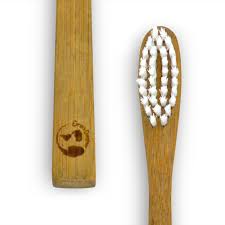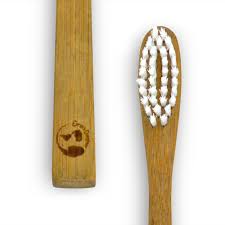 Some people may be worried about the handle being made out of plant material. But they shouldn't be. A handle is long enough and is water resistant. The grip on the handle is excellent for all types of handles. It even comes with a no splinter guarantee.
Besides making ecological toothbrushes Earth's Daughter also donates at least of 5% of it's profits to charity. Also, the only drawback is that they are all the same color, so family members can easily mix them up.
Pros:
Pack of 4
High-quality Nylon made bristles
Specially designed curved bristles
Ideal for sensitive gums
Adult and child size
Earth's Daughter donates a minimum of 5% of it's profits for charity
Each toothbrush is packed individually
Long water resistant handle

#3. Brush With Bamboo Toothbrush

Brush With Bamboo Plant-Based comes in a pack of 4. And that will also last you a year. Bristles are plant-based and are made from 62% Castor Bean Oil. It is manufactured in USA and is BPA-free.
Each brush is individually packed and is also numbered 1 through 4. That will prevent family members to mix toothbrushes. Adult and child sizes are available with soft bristles.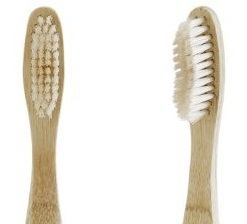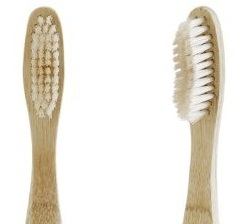 A drawback could be that there is no variety of colors. And also there is no version with extra soft bristles.
Brush with Bamboo Plant-based is USDA certified biobased product. As such it belongs to a Biopreferred Program, Green America Certified. So to wrap-up, this toothbrush is completely plant based, from bristles to handle. And that also includes the wrapper and the box.
Pros:
Pack of 4
Plant-based soft bristles
Individually packed brushes and numbered 1-4
Adult and child sizes
USDA and Green America Certified
Every part and the package are plant-based
Cons:
No variety in colors
No version with ultra soft bristles

#4. Mother's Vault Bamboo Toothbrush
If you have ever considered switching to an eco friendly products not containing plastic material, Mothers vault bamboo toothbrush is a great choice. Moreover, Mothers Vault declared that a portion of every sale is going to be donated to Earth justice charity.
Toothbrushes come in a pack of 4 and will be sufficient for 4 months for one person. Bristles are made of high quality nylon, which is made BPA free. Toothbrush bristles are medium soft, neither too soft nor too hard. Bristles stay in place even after prolonged use. Mother Vault bamboo toothbrush is 100% biodegradable and that includes the packaging. So, after you finish using this toothbrush you can be sure it will be safely returned to the environment.
Mothers Vault recommends you change their toothbrushes about once a month. So, if following that guideline a pack of 4 will last you about 4 months. But, like with the regular plastic toothbrushes, you need to monitor the condition of the toothbrush head. If you see bristles falling off or breaking, you need to plan toothbrush change accordingly. And if they stay perfectly on their place, you can postpone the change for a while.
Mothers Vault also provides a full money back warranty. If you are not for any reason satisfied with this toothbrush you can return it for a full refund.
Pros:
Pack of 4
Extra-quality Nylon BPA free soft bristles
A portion of every sale is donated to the charity
Individually packed brushes
Money back guaranty
Cons:
Only adult size
No variety in colors
No version with extra soft bristles

#5. WowE Natural LifeStyle
Another excellent bamboo toothbrush in our review comes from WowE LifeStyle. Named Natural, this toothbrush comes in a pack of 4. This quantity should last you one whole year. This is pretty much the standard for most toothbrushes on the market. Thus, you can buy for each person in the household one pack, and they will be covered for a year.
Pros:
Pack of 4
Ultra-quality Nylon made soft bristles
Each brush is individually packed and numbered 1-4
Light, smooth and hand-friendly bamboo handle
Water resistant
Cons:
Only adult size
No version with extra soft bristles

Enjoy Your Natural Smile With
Bamboo Toothbrush!
Related Products
For an overall overview of the toothbrushes available on the market, read our best manual toothbrush review. Check out also best natural mouthwash review for some great oral rinse recommendations. Read our best charcoal toothbrush review for some more exotic choice toothbrushes. Bamboo Charcoal Teeth Whitener Toothpaste is also a product that perfectly complements your bamboo toothbrush.