Simply put, Zoom Whitening is a process of bleaching. It is branded by reputable manufacturer Philips. This is a comfortable and effective low-risk dental teeth whitening procedure, which is suitable for a wide range of patients. To successfully brighten the discoloration of dentin and enamel, it's gladly used throughout the States and around the world.
Are you in a hurry? >>> Click here to see best at home Zoom whitening kit!
[divider style='centered']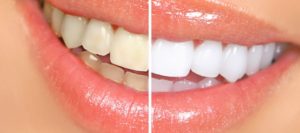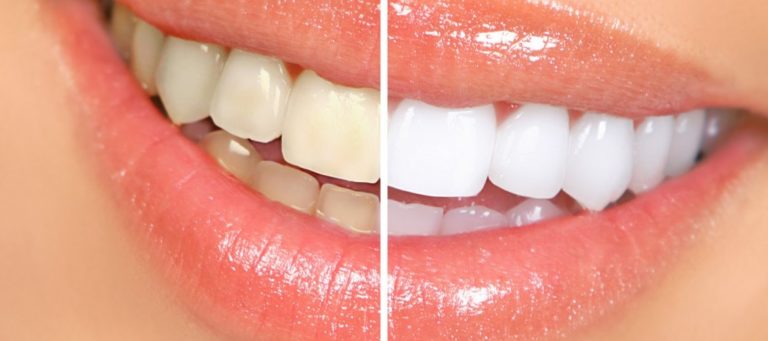 Tooth discoloration can result from red wine, tea, Coke or drinking coffee. Darkening of the teeth can also occur with aging.
[divider style='centered']
There are two ways of doing Zoom teeth whitening: in-office or with a take home whitening kit.
Before undergoing the procedure you should know that there are some conditions that could impact it's effectiveness. For example, if you have porcelain veneers, dentures, white fillings, dental bonding or dental crowns on the front teeth. You can not bleach these dental work, so their color remains the same after whitening the rest of your teeth.
Chair side bleaching (in the dental office) has the advantage that can whiten your teeth up to 8 shades brighter, while at home bleach can get them up to 6 shades lighter. Visually that is not a big difference. But, if you decide to do in office Zoom whitening, you should know that there is a possibility that, after the procedure is done, you may need to replace some of your dental restorations (white fillings, crowns, bridges etc.), especially on the front teeth.
That is because the strength of the chair side whitening gel used in office is very high (35%/44% Hydrogen Peroxide). This gel must be efficient to fully whiten you teeth in approximately only one hour. So after the procedure, the difference between the color of your natural and artificial teeth can be very visible. You only have an option after each 15 minutes session to check in the mirror if the teeth colors match and then stop the procedure (if it wasn't already too late). As an other at-home alternative you can try whitening strips for some good cost effective results.
Zoom Whitening Cost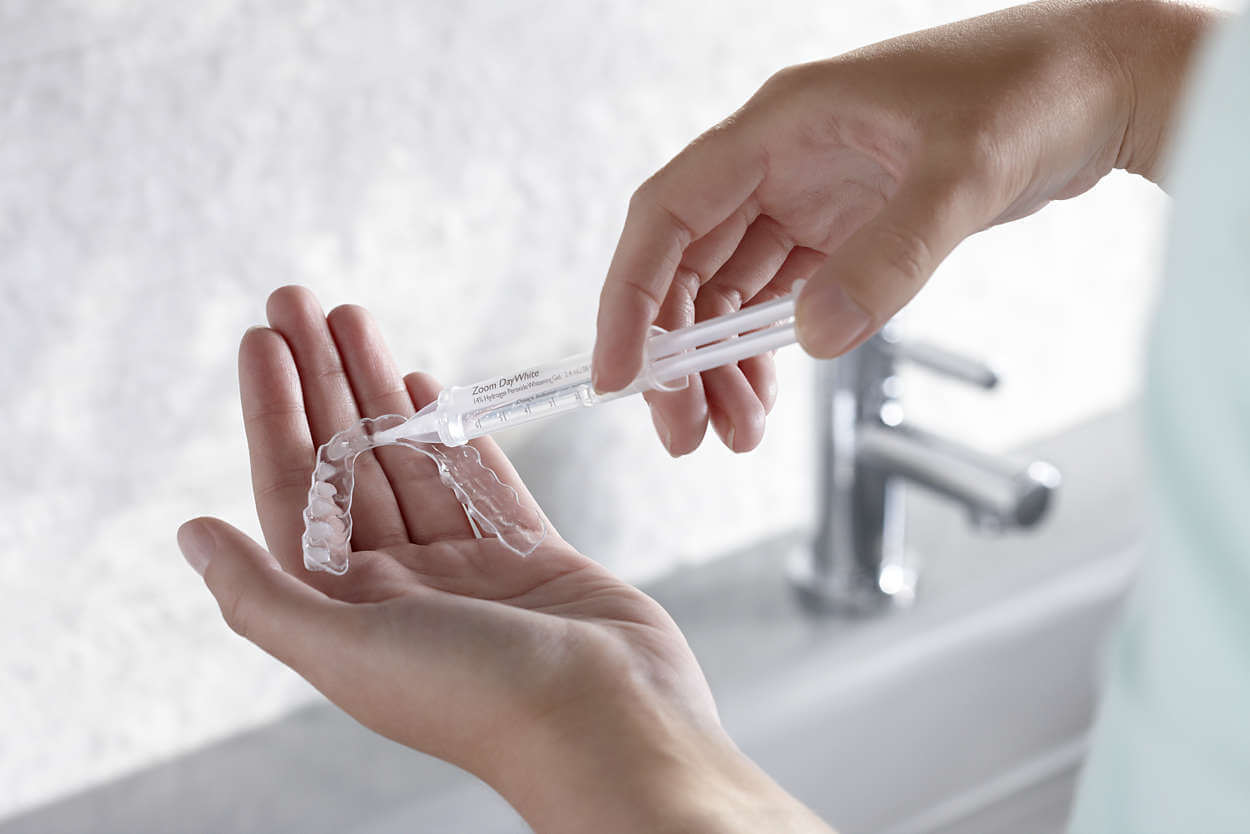 And how much does Zoom Whitening cost? In the dental office, Zoom whitening procedure can cost from $250 even up to $1000. Average cost is $500. It depends on a number of sessions. Also, it becomes more expensive if laser teeth whitening is performed. In recent years Philips has produced much improved Zoom 2, Zoom 3 and newest Zoom 4 Teeth Whitening Systems for in office whitening treatment.
Take-home option can cost from $200 to $400, when you get the whitening kit from your dentist. You have to take into account the cost of both Zoom teeth whitening gel refills and trays. Longer treatments also cost more.
And, you also have the option to buy the gel and trays yourself. The same gel that your dentist would give you. It will cost you much less and save you lots of money. Check the prices bellow of these Zoom teeth whitening at home kits:
[divider style='centered']
How Does Zoom Teeth Whitening Work?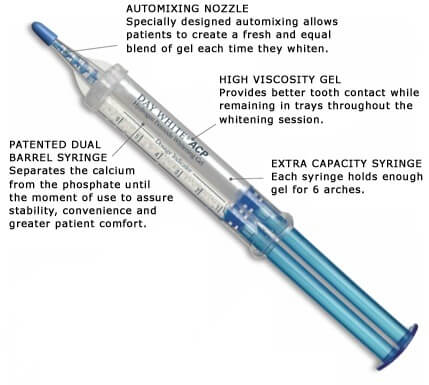 The principle is very simple. In each whitening syringe there are two barrels full of two types of gels. One contains calcium, and the other contains phosphates. These minerals are responsible for starting the chemical reaction which whitens teeth. It is important that these two mineral be separated so the gel does not lose its bleaching strength when you once open the syringe.
The main ingredients that whiten are Carbamide Peroxide in Nite White and Hydrogen Peroxide in Day White. On the top of the syringe there is auto mixing nozzle which mixes these two types of gel in the moment of use. So, each time you put the gel in the whitening trays, it is completely fresh and ready to whiten your teeth with its maximum power.
Also, the gel has high viscosity. That way its contact with your teeth is firm throughout entire whitening session. Each syringe in Zoom whitening kit contains enough gel to be applied 6 times on one dental arch.


How To Use Zoom Teeth Whitening?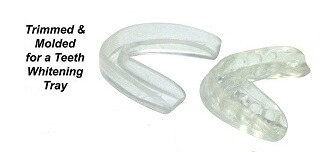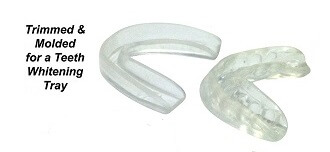 All take-home Philips Zoom Whitening products are very easy to use. First you need to mold and trim whitening trays to match the shape of your upper and lower teeth according to detailed manufacturer's instruction. This is not at all complicated as it sounds. And you only need to do it once so don't worry that whitening process will be too much time consuming. Then follow next Zoom Whitening Instructions:
If you have chosen to use Zoom Nite White 22 Teeth Whitening Gel, every night after you thoroughly brush and floss your teeth, put only one drop of whitening gel into every tooth slot of your upper and lower whitening trays. Then put the trays in your mouth and go to sleep. When you wake up take them off in your bathroom and wash of the gel. It's best to use a toothbrush for that. Put them in the box until the next evening. The best results usually show after two weeks.
Some people have trouble to sleep with trays in their mouth. So they rather choose Zoom Whitening Day White. So, during the day for the next two weeks when is most convenient for you, best once in the morning and once in the evening, brush your teeth and put on trays with the gel. Leave them on for only 30 minutes. After you take them off, wash and put the trays away. For maximum effect you can use single LED light which makes the gel more effective and also fastens whitening process. It can achieve same result as professional laser light, but it will not cause severe teeth sensitivity. New trends in laser dentistry are also developing.
[pullquote align="normal"]
If you wish to save some whitening gel great trick to know is that when you talk or smile only first five teeth of both sides are visible (there's no need to whiten molars). So you can only bleach these 10 teeth by putting gel into only 10 upper and lower teeth sloths on your whitening trays.
[/pullquote]
After the whitening procedure you should refrain from smoking, coffee and any colored food or drinks for the next 48 hours minimum. That is because the teeth will absorb any colorings over the next couple of days.   
Here is the Video on Zoom at Home Whitening Instructions:   
Before and After
Here are some gathered before and after pictures from various sources.
[one_half_first]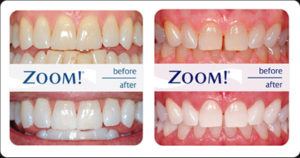 [/one_half_first][one_half_last]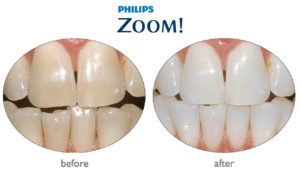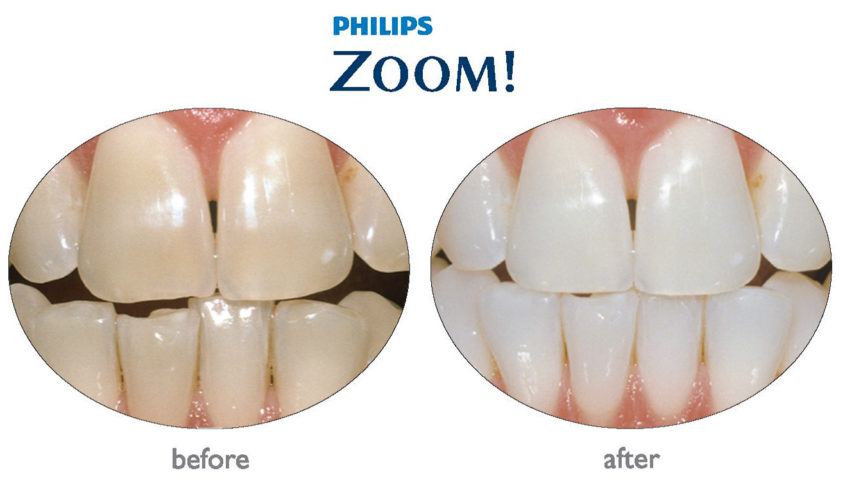 [/one_half_last][one_half_first]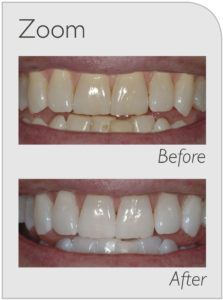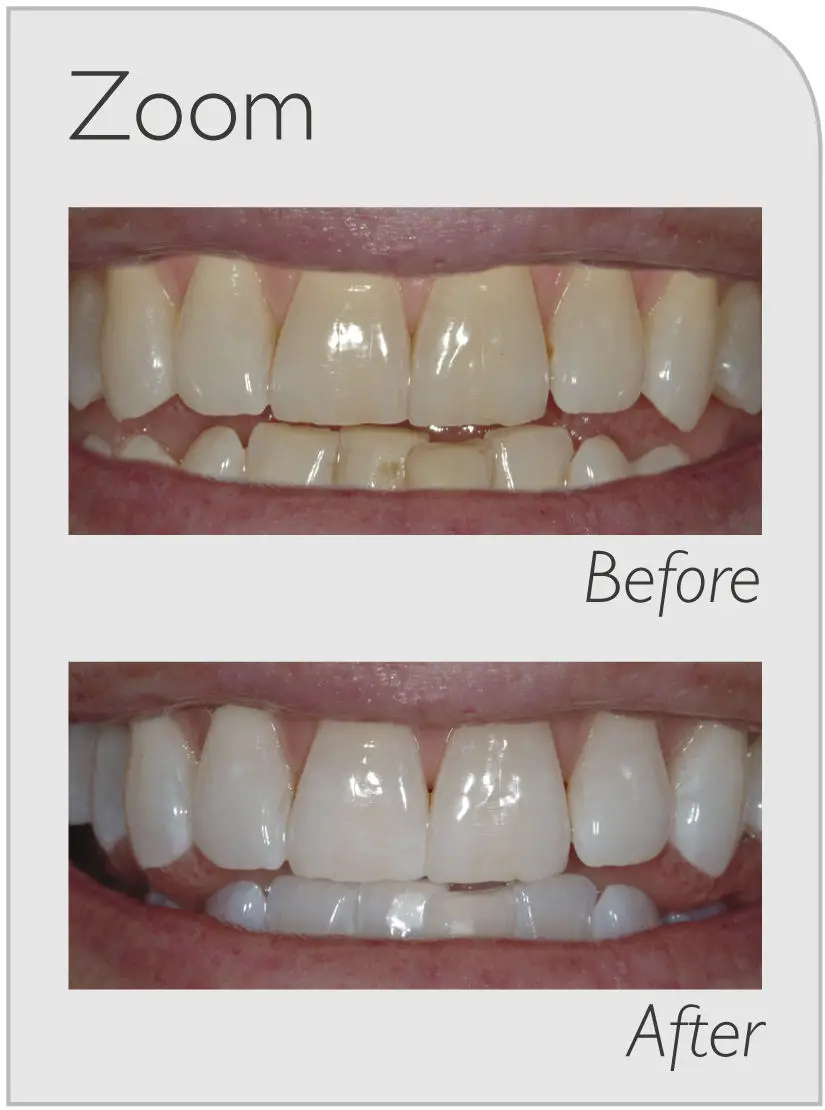 [/one_half_first][one_half_last]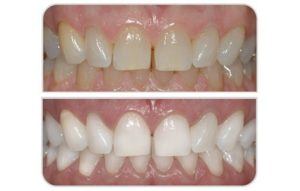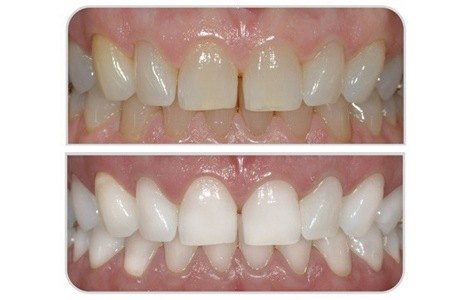 [/one_half_last][one_half_first]


[/one_half_first][one_half_last]

[/one_half_last]
Is Zoom Whitening Safe?
In one word – Yes. If you strictly adhere to the producer instructions, there is no reason for concern. In people with sensitive teeth, it is important to observe and react to any discomfort or side effect if it occurs. In that case you can make a brake for couple of days, and comfortably continue when the sensitivity is gone.
Side Effects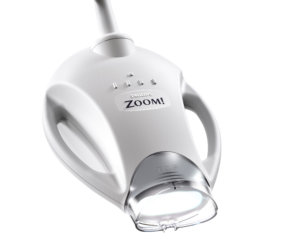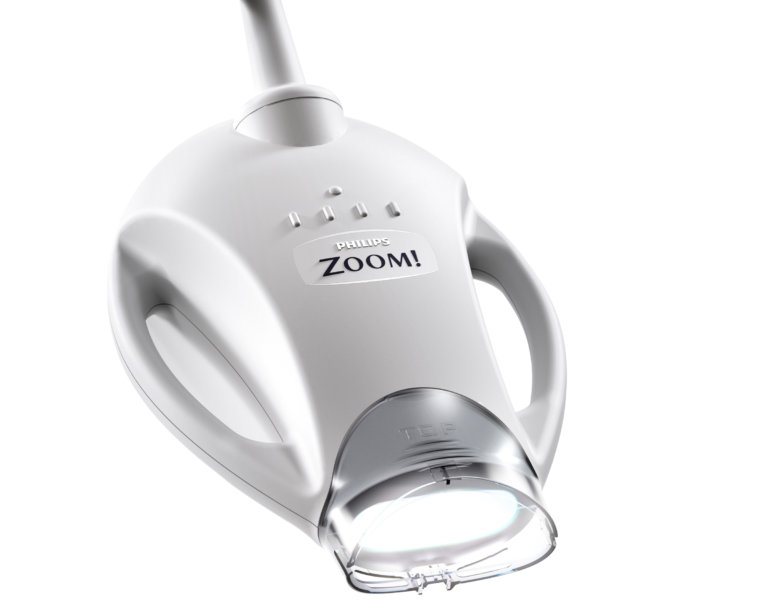 The main Zoom whitening side effects include tooth sensitivity which may occur in some people. Use of WhiteSpeed light and gel for an in-practice professional treatment may cause discomfort or even pain after or during the procedure. Sometimes even a small amount of heat from this special powerful LED lamp in combination with extremely high concentrated whitening gel (35% HP) can cause sensitivity, tinglings or zingers. They don't last very long, though. These painful feelings occur right away or couple of hours after in chair procedure. How long does the pain last depends on each person's teeth resilience.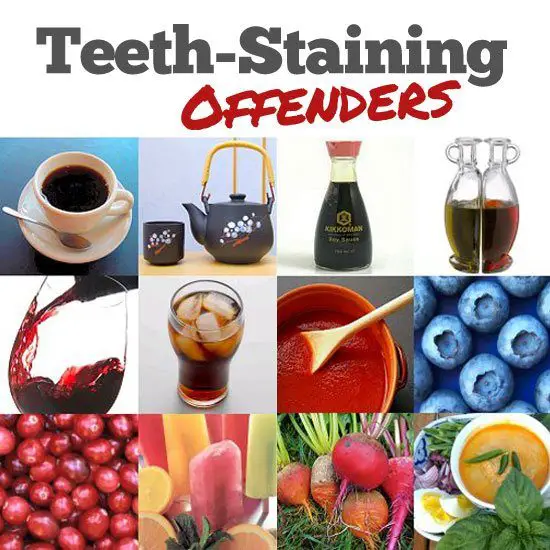 At home treatment usually doesn't have neither time nor strength to cause severe teeth sensitivity or pain. That is because you are the one who controls the process. If it happens that you feel any discomfort or sensitivity after or during use, you can easily take a little break of couple of days and then continue with the treatment. Just remember not to consume any food or drinks that may stain your teeth.
Yes, you can also interrupt your dentist to finish your treatment and come back again some other day when sensitivity stops to finish the job. This also means that the time for which you have to watch what you eat and drink prolongs twice. But the main trouble is that if the higher concentration of HP is used for bleaching, it removes great amount of water and the teeth become very dry and "thirsty". So they much more absorb all the pigments that are entered into the mouth, in contrast when using smaller amounts of HP at home.
For pain relief, you can daily use anti-sensitivity toothpaste to lessen sensitivity. Or even better, you can use remineralization gel in the same trays that you used for Zoom whitening. This gel reduces pain or discomfort, and also returns all lost minerals and vitamins during the bleaching process.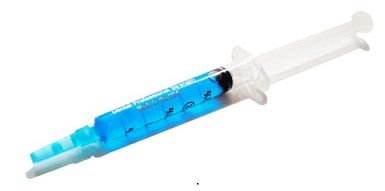 [thrive_link color='orange' link='http://amzn.to/2zk18oe' target='_blank' size='small' align='aligncenter']Check Price[/thrive_link]
How Long Does It Take?
For in office procedure, on average, less than an hour. The gel is used three times in 15-minute sessions. During that time special LED light is activated. It is recommended that you do regular teeth cleaning before the procedure. So you should factor that into a timetable.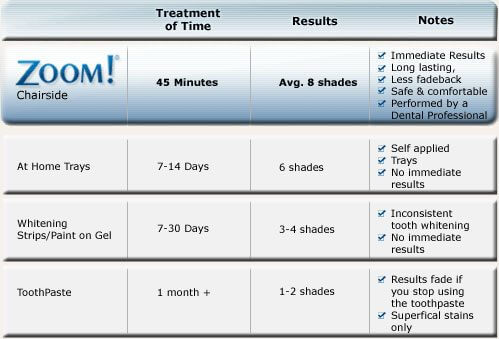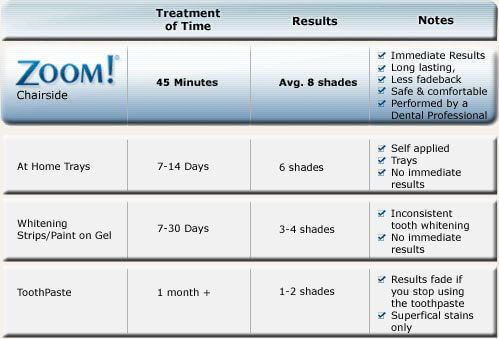 How Long Does It Last?
This one mostly depends on you. Whichever way you did the treatment, it's very important to follow the advice for aftercare. If you do, you new beautiful white smile can last for the net several years. This is also a great chance to introduce some lifestyle changes that could do you good anyway. If you maintain pearly white smile and improve your health at the same time, you have killed two birds with one stone.
How Often Can You Do Zoom Whitening?
If you are satisfied with your new teeth color and also reduce the amount of colored food and drinks consumed, only after a few years it may be necessary to repeat the treatment. Using whitening pen and/or other aftercare products contributes a lot to maintain the white color of your teeth.
But, if you have not yet achieved the desired shade, after 2 or 3 months you can top up your treatment. But this time, the bleaching process will be much faster and you will need less gel refills and fewer days to get the look you want.
Zoom Whitening Aftercare
For aftercare, you can use Philips Zoom Whitening Pen daily. Zoom Whitening Pen directions are even simpler. With this easy to use touch-up pen you need only two applications per day to keep you smile snowy white.
Since one pen can be applied around 30 times, you are fully covered for 15 days of use. There is no need to use a pen all the time, couple months of usage combined with the same time of rest will do just fine.
Here is the Video on How to Use Zoom Whitening Pen:
You can also occasionally use whitening trays and Nite White lower strength gel with 22% Carbamide Peroxide. It is enough to refresh your teeth color every 2-3 months for only couple of nights.
Recently very powerful Natural Coconut Charcoal Powder appeared on the whitening products market. Made in USA of natural ingredients, this product also makes a great aftercare addition to whitening treatment.

What Can You Eat After?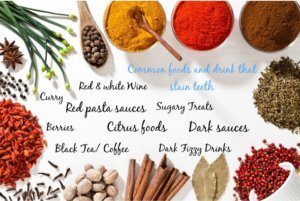 You shouldn't eat after each treatment for the next two hours. And, to extend effects of a Zoom teeth whitening treatment you should also avoid some foods and drinks for the next 48 hours at least. For example, foods to avoid after are all dark staining ones such as soy sauce, read meat, tomato sauce, chocolate and all red fruit or veggies. Drinks to avoid are tea, coffee, cola, all colored fruit or alcoholic juices and red wine. At the least, if that is not possible for you, take them in moderation using a straw.
Can You Smoke After?
Regarding smoking, you should know that tobacco strongly stains teeth. And that goes particularly for a freshly treated teeth. So, this can also be a good opportunity to quit smoking.
Continue brushing (for the eco-friendly one you may like a Bamboo toothbrush, or for extra soft a Nimbus toothbrush) and flossing every day. This helps combat the stains from returning. Whitening toothpaste is also a great choice. Or if you prefer whitening strips popular with consumers. The toothpaste that we can always recommend is Supersmile whitening toothpaste. And don't forget your regular teeth cleaning appointments every 6 months!