5 Best Dental Floss Review – Reach Between the Teeth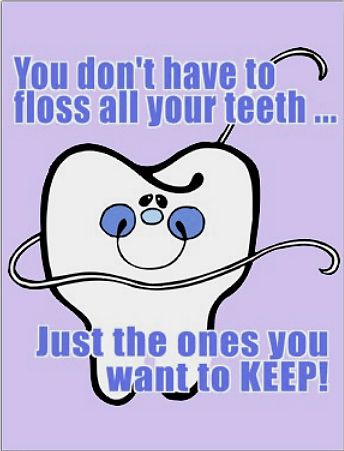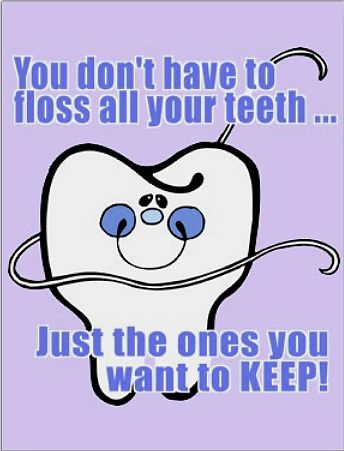 We have all heard about benefits of flossing daily. How it helps fighting plaque, how it is good for the gums, how floss gets where no toothbrush can. But flossing isn't fun, is it? Not at all. It takes too much time, you need to use both hands to do it, it gets stuck between teeth, your gums may bleed… But, the benefits of flossing are so great, that many would argue it is even better for your teeth than brushing. So no mater how boring and frustrating it is, you simply NEED to find time for flossing, every day. Thrust us, your teeth and gums will be grateful, and will stay around longer.
I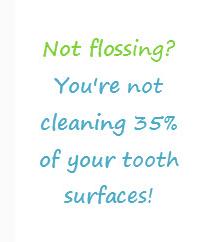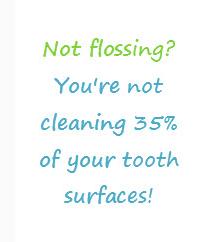 f you floss regularly, or if you are just about to put this great habit on your daily to-do, having a great floss is essential. There are many different types – round, tape, flavored/unflavored, waxed/unwaxed. In the end, it all comes to personal preference, since every one of us has different teeth and gums.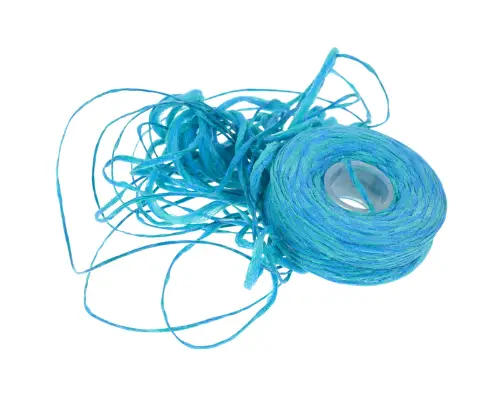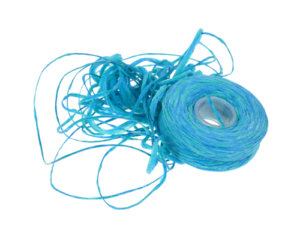 In this article we will present you with 5 dental flosses that we think are the best. Every one of these is top-quality and effective, but each has something different. But rest assured, each of these flosses is an excellent choice, and will fit seamlessly in your (new) daily routine.
1. GUM Butlerweave Floss Mint Waxed

There are so many great things about GUM Butlerweave floss. First, it is lengthy, 200 Yd. This means it will last, and makes it very economical. And the package is really amazing. With GUM Butlerweave, wasting floss is history, since you can rewind the excess floss you pulled out by mistake.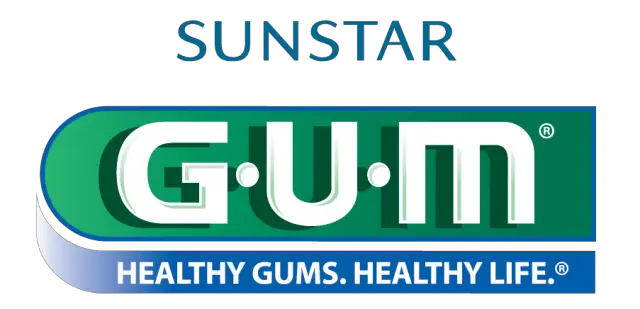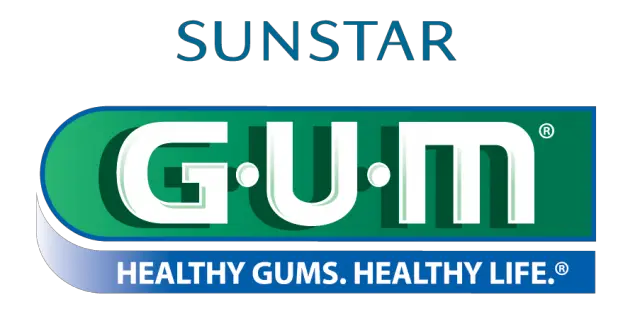 This is really neat, and this will make your floss last even longer.
The GUM Butlerweave floss is quite strong too, it will not break as easily and as often as other flosses do. Woven floss is particularly helpful if you have really dense teeth, as it will make harder for the floss to shed.
This will mean that you will use need less floss than usual, even more increasing the lifespan of a single floss. So 200 Yd + rewindable dispenser + very strong floss= great value for your money. This value is not only good for your wallet balance, but also for our Planet. Less floss used means less plastic thrown. This maybe seems insignificant, since you don't toss empty floss dispensers every day, but small efforts add up.


Gum Butlerweave is clinically proven to help reduce plaque, thus preventing gingivitis, bleeding and other common gum diseases. This is a waxed floss, meaning it will glide between teeth easily. Mint flavor will leave a clean sensation after flossing. GUM Butlerweave floss is an excellent choice. Using it daily will help you maintain that white smile.
Pros:
Extremely long – 200 Yd (183 m)
Excellent rewindable dispenser
Cons:
May break if you have too many crowns or extremely dense teeth


2. Tom's of Maine Natural Waxed Antiplaque Flat Floss

Concerned about ingredients of your floss? Well, you should be, after all, you are supposed to use it daily. We know, you don't eat the thing, but it will spend some time in your mouth, so it is smart to make sure everything inside it is healthy.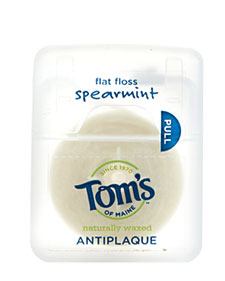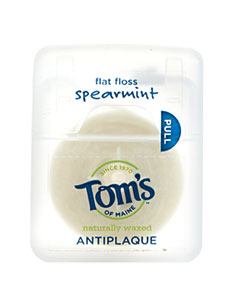 If you share these concerns, than Tom's of Maine Natural Waxed Antiplaque Flat Floss is definitely for you. This floss has no synthetic waxes, no artificial sweeteners or preservatives, no artificial color or flavor, and no animal ingredients. It contains three natural waxes (bees wax, carnauba wax, jojoba wax), spearmint flavor, acacia senegal gum, propolis extract, Commiphora Myrrha (Myrrh) resin extract and nothing else.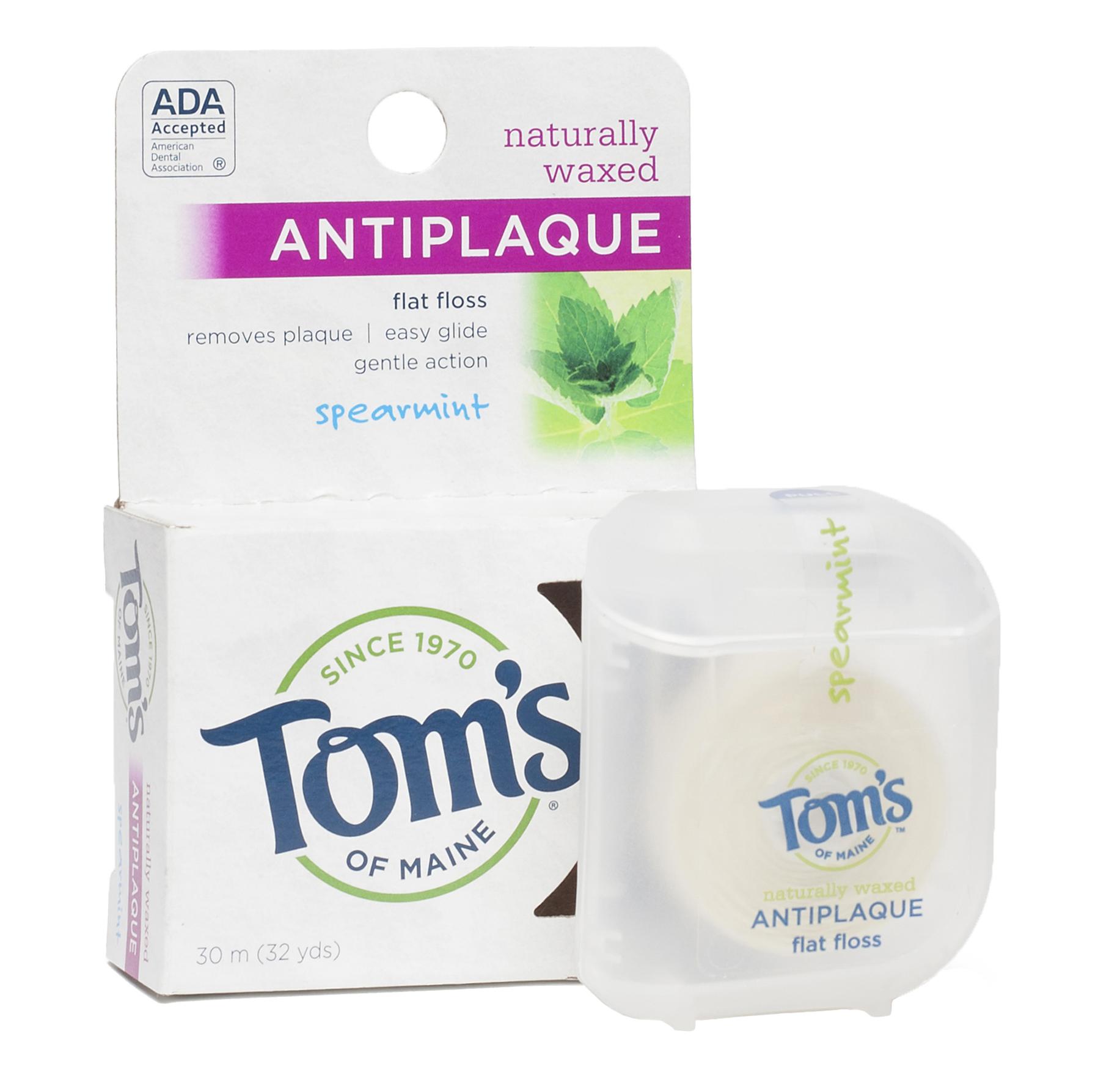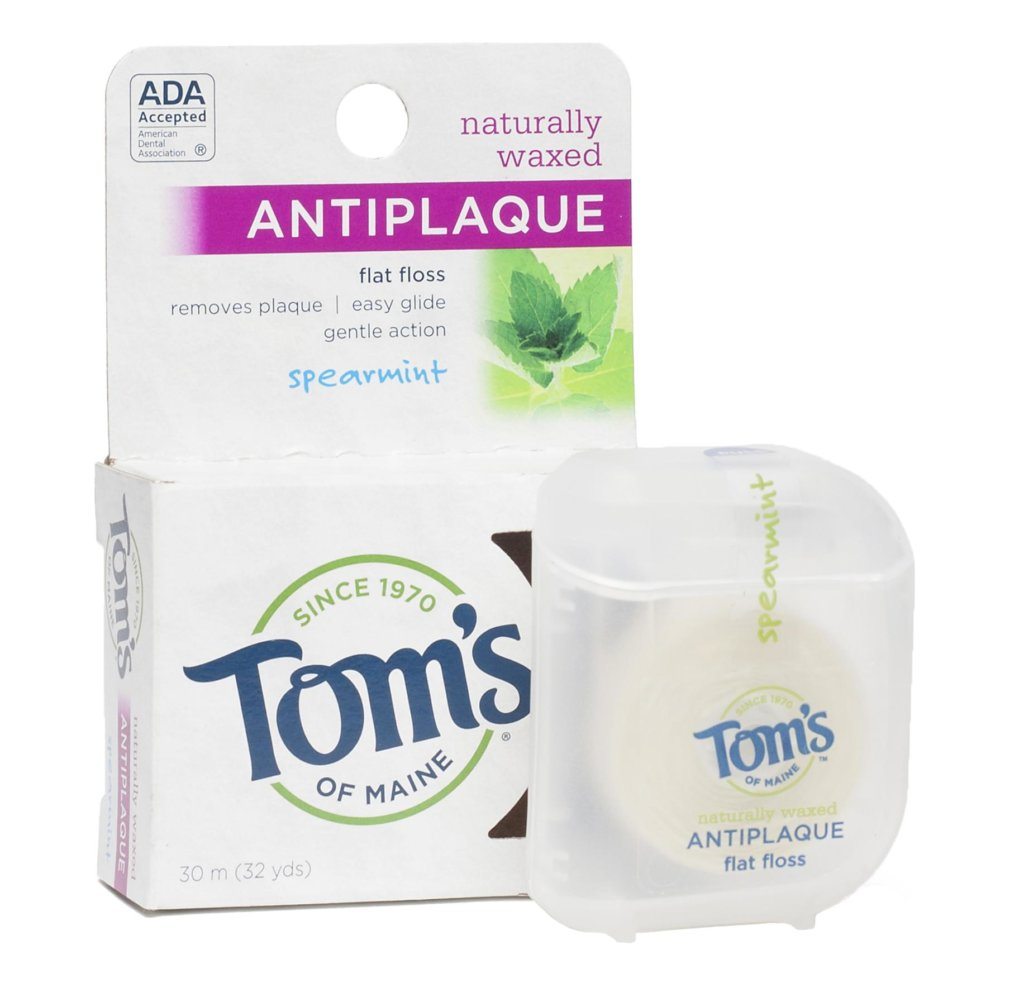 With Tom's of Maine everything is transparent and every ingredient is listed.
Great thing about this Tom's of Maine floss is the unique combination of natural waxes that makes it so smooth between teeth and very gentle on the gums.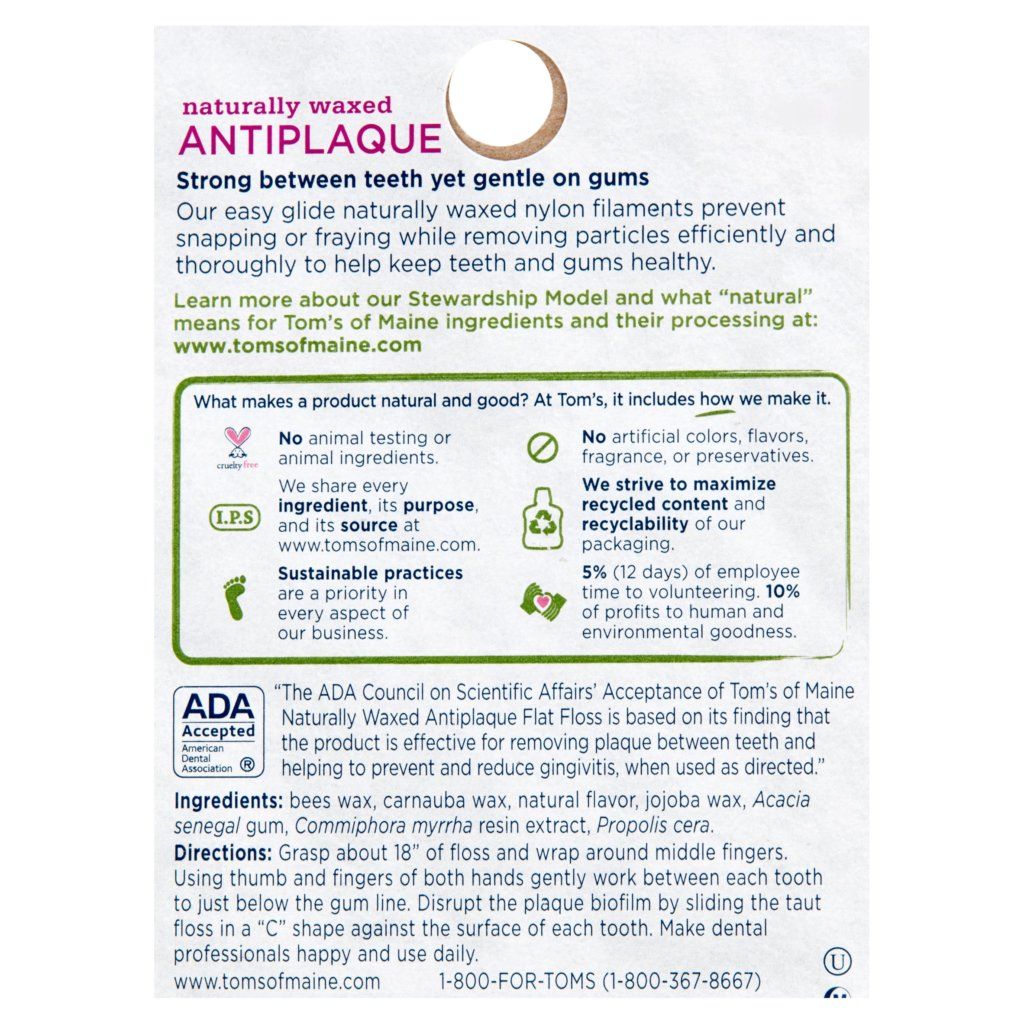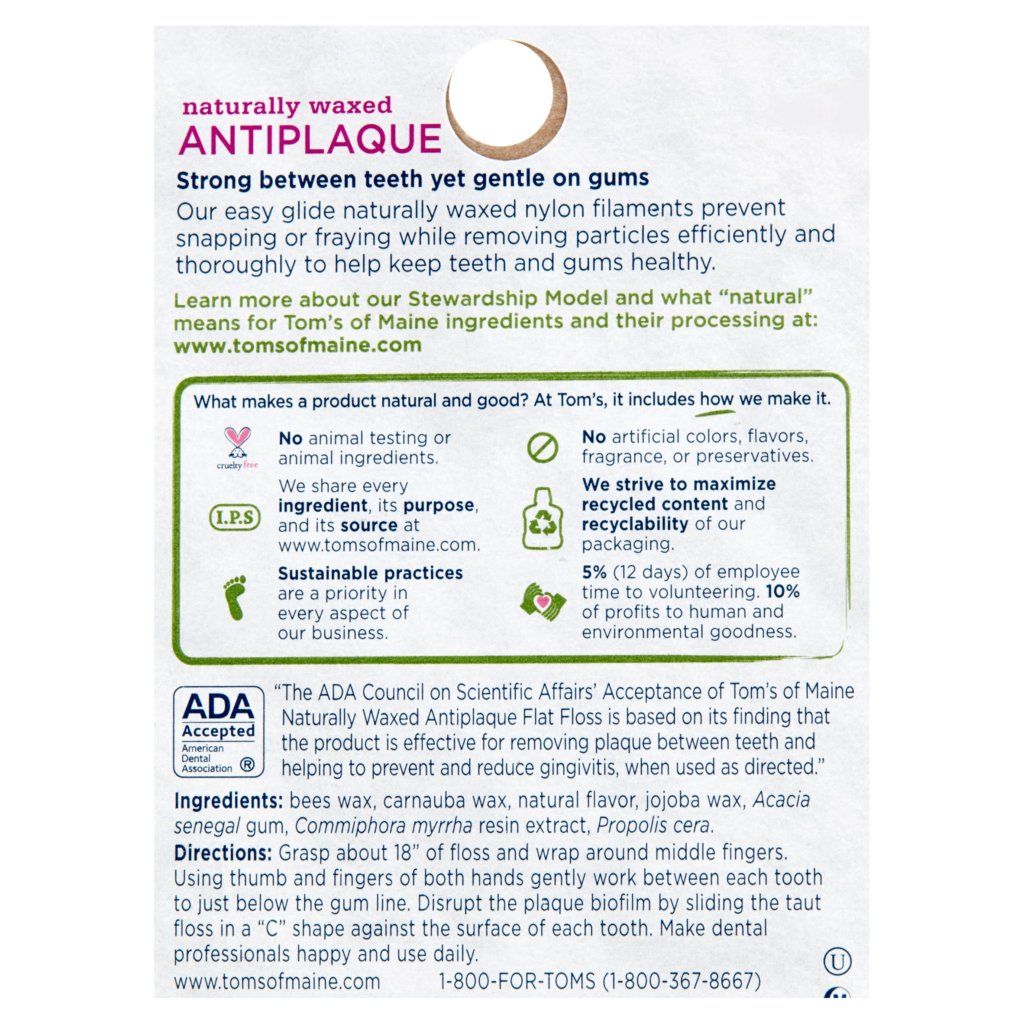 Its flat and broad design makes it very effective for removing plaque that is stuck between your teeth. This floss is made from strong woven nylon, and this will prevent it from snapping and fraying, making it last longer. It is stronger than most other flosses you can buy, making it a good option if you have many crowns or sharp edges, it will not shed that easily.
So if you are a fan of natural products, get Tom's of Maine Natural Waxed Antiplaque Flat Floss, it will not disappoint.
Pros:
Natural and transparent ingredients
Really strong, does not shed easily
Cons:
Quite thick, not ideal if you have crowded teeth


3. Dr. Tung's Smart Floss

Dr Tung's Smart Floss is really something. It is called "Smart" because it is made out of a stretchy fabric. This stretching helps getting into the interdental areas better than other flosses, resulting in deeper cleaning. Read more also why you should use interdental brushes.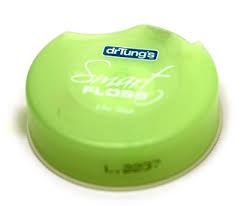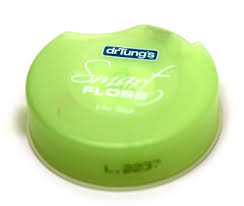 And you can actually feel how stretchy it is when using it, and you will be able to adjust your flossing technique accordingly to clean more thoroughly. It is clinically proven that Dr Tung's Smart Floss removes 55% more plaque than regular floss. This is such a significant improvement and this effectiveness is the strongest asset of Dr. Tung's Smart Floss.

Smart floss has natural cardamom flavor, and this is like a breath of fresh air, since most other flosses are mint flavored.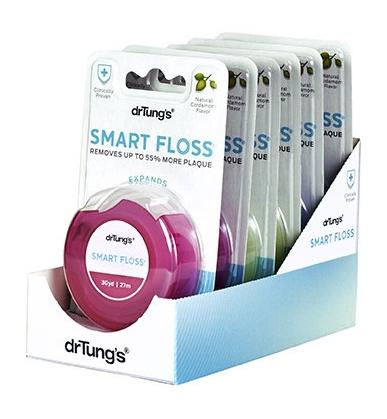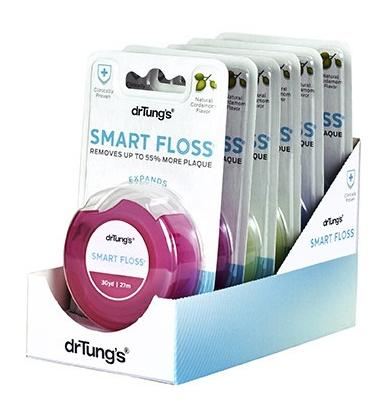 This will be really important for people who hate that mint flavor. Cardamom flavor is not that strong, while flossing it will go unnoticed, but it will leave that nice, fresh feeling in your mouth afterwards.
It is also good to know that Smart floss is gluten free, PTFE-free, BPA- free and the container is biodegradable. Kudos to Dr. Tung's for taking care of our beloved planet.
Pros:
Stretchy
Expands when put between teeth
Proven to clean more than other flosses
Cardamom flavor
Cons:
Tends to shred if you have uneven teeth surfaces or fillings
Can't choose the color of package


4. Listerine Gentle Gum Care Interdental Floss

If you are unfortunate to have really sensitive gums, you know how nasty flossing can be – with pain, bleeding, irritation… But have no worries, with Listerine Gentle Gum Care Interdental Floss, you will be able to floss again without any discomfort.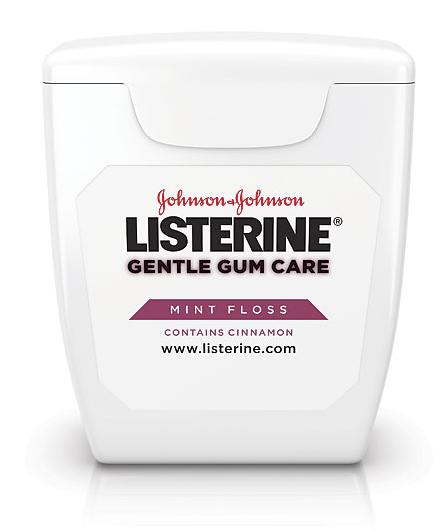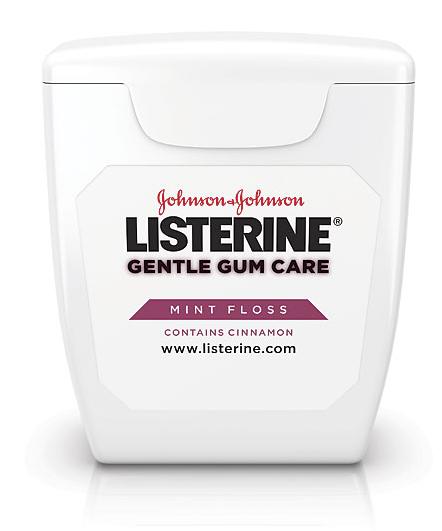 This floss is specifically designed for people with sensitive gums. Its cushioned design allows it to gently clean the gum line, without causing any bleeding or irritation. Floss is springy and woven, and will get deeper in your interdental area than many other flosses.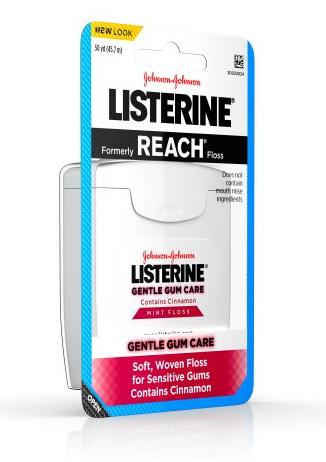 It is made for people with larger gaps between teeth, as it is much thicker than the flosses you are probably used to. If you have larger gaps, this floss is ideal for you, as you will be able to floss more effectively than with thinner flosses.
Listerine Gentle Gum Care is mint flavored, leaving your mouth refreshed after using it. It is good to know that it does not contain any rinse ingredients.


Also to mention that this is the rebranded version of the old Johnson & Johnson REACH floss, a former crowd favorite. Listerine Gentle Gum has kept the strong reputation his ancestor has built.
Pros:
Gentle on gums
Great for people with larger gaps between teeth
Cons:
Contains cinnamon which may irritate some people


5. Oral-B Glide Pro-Health Deep Clean Floss
Looking for an extra soft floss that is very gentle on your gums, but still very tough on plaque? Look no further, Oral-B Glide Pro is the floss for you.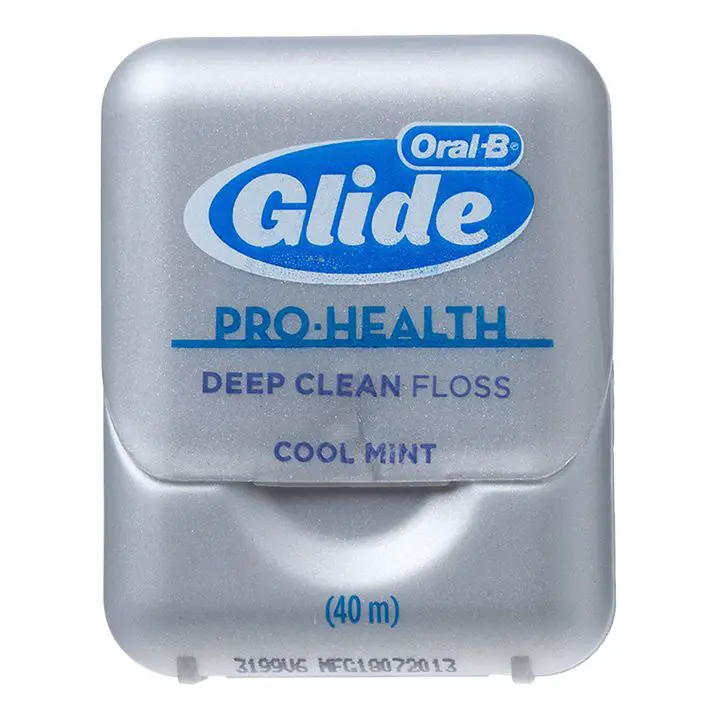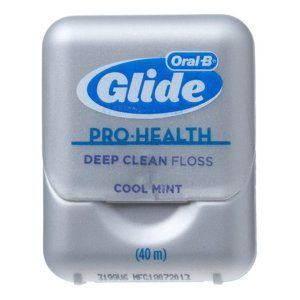 Glide Pro is really strong, and it will hardly ever break between your teeth. This is very important, because nobody likes using more floss just to get the piece that was broken, and now stuck between teeth. Also, Oral-B Glide Pro slides up to 50% better in tight spaces than regular floss.


You will be able to use it smoothly, no matter how your tight your teeth are.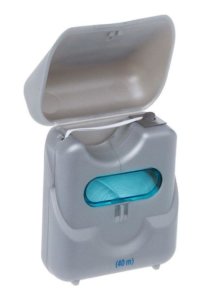 This floss is a step in the right direction compared to other Oral-B products too, as it contains up to 90% more micro textured surface area than Glide Original.
It leaves a pleasant, mild minty taste behind, leaving your mouth refreshed with a cool and clean feeling. This Oral-B floss is loved by both dentists and their patients. You will have to try it yourself to believe how a person can "love" something as basic as dental floss.


But thrust us, after using Oral-B Glide Pro, no other floss will feel the same again.
Pros:
Gets easily in tight spaces
Strong
Effective
Cons:
Rare complains about breaking


Related Products
Before flossing for best oral health use top electrical toothbrush and perhaps of of the natural toothpastes.
Conclusion
You will be satisfied no matter which one of these 5 great flosses you choose for yourself. They are all a great choice, you could practically pick between them with your eyes closed, and you would not make a mistake.
But if you have to ask us which one is the best, we would say – Oral-B Glide Pro-Health Deep Clean Floss. Nothing fancy about it, simply works. Good for the people with really tight teeth, slides easily, does not break, and has a proven track record.
And if we could not get Oral-B, our 2nd choice would be Listerine Gentle Gum Care Interdental Floss. Why? Because so many people have problems with oversensitive gums, and this floss is really gentle. It is also great for people with wider gaps between their teeth, and this group is often neglected.
But folks, don't forget- the floss is worthless if you are not using it, no matter how good the actual product is. So build this useful habit slowly. Start with once per week, and gradually move to once per day. Your beautiful smile will last longer.