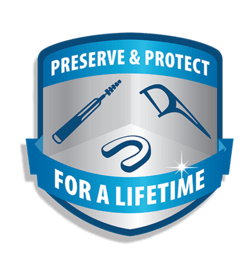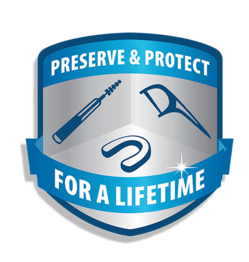 Floss picks are widely used and they come in many sizes and with different features. For average users, this means that choosing the best floss picks is complicated. After all, you should pay attention to the quality, value for money, safety, environmental factors and etc. Luckily, we reviewed 5 top floss picks which are currently approved and well-rated by the owners.
[divider style='centered'] Table could not be displayed.
DenTek Fresh Clean Floss Pick
DenTek is the best-selling product of this kind at the moment. It is perfectly safe to use and it brings several advantages. We liked it and we were impressed with the value for money it offers. For most of you, it is going to be one of the best floss picks out there. Let's start with small things.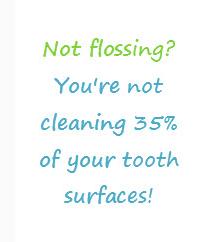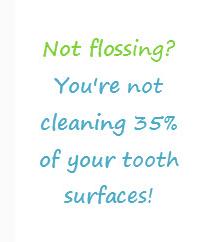 This floss pick can also serve as a tongue cleaner. It is well-made and it is a durable item, capable of removing deposits and plaque from your tongue in order to ensure fresh breath. This addition actually works and it is perfectly safe to use. Tongue cleaner has soft and elastic edges which eliminate the risk of cuts!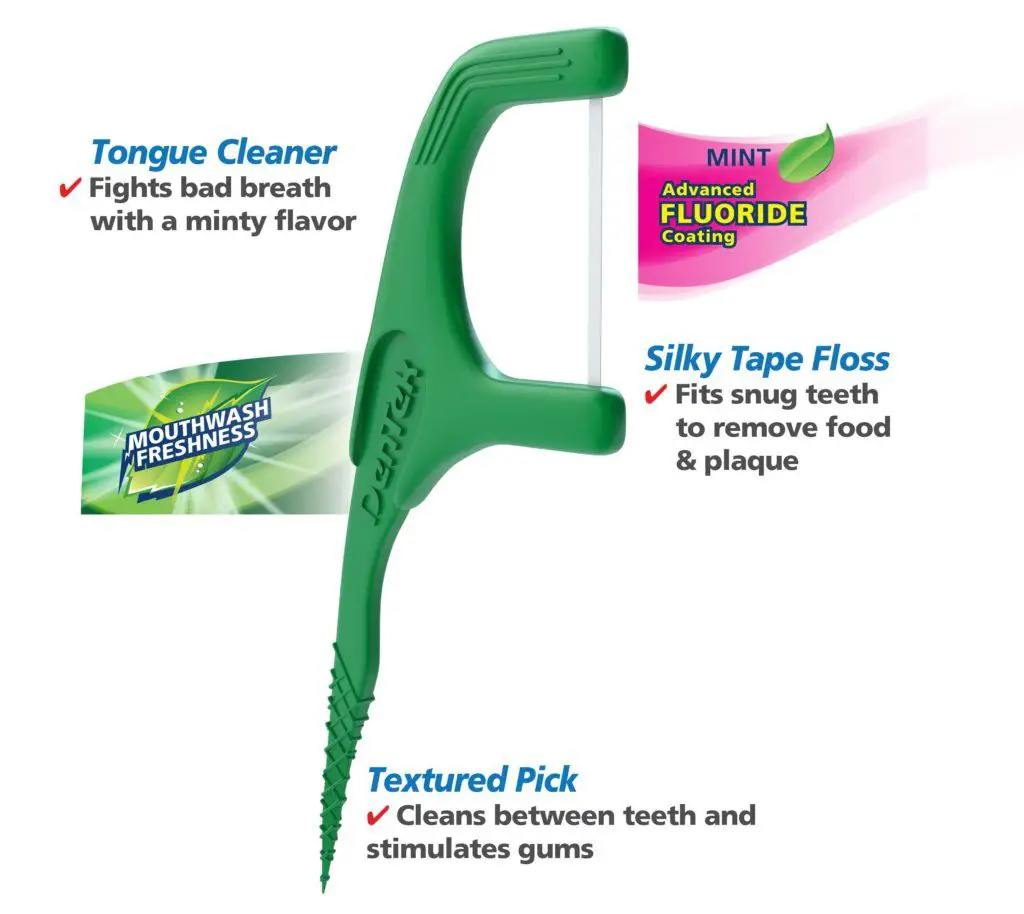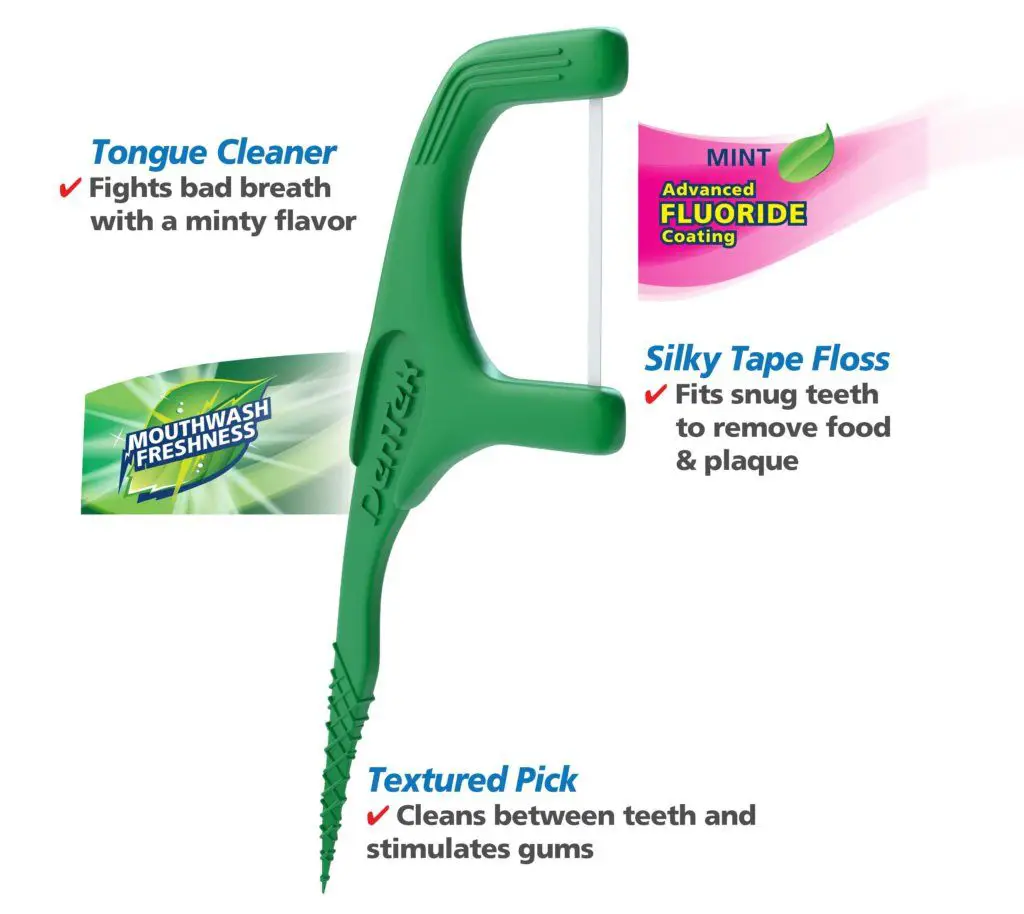 Floss tape is a masterpiece. It is thin and elastic, so removing the plaque is easier than ever. Compared to most of the floss tapes at the moment, this one is stronger and more durable.
Then we have the overall design of the tape. It is rough enough to remove the plaque easily, but it is gentle so it won't damage the teeth or gums. Pics are textured, also designed to improve the teeth cleaning process. Nevertheless, they will stimulate the gums and help you reach tight spaces.
At the end, we must mention that mint flavor with fluoride coating is implemented as well. It is used to provide you fresh breath which lasts! The effect can last for a few hours and it is capable of eliminating the bad odor usually smokers have.


Don't forget that this isn't a rolled floss tape, but according to studies, it has the same effect. In addition, this floss tape comes with a holder, making flossing much easier. You could even combine these floss picks with some excellent interdental brushes for even better oral health effects. There are 75 pieces of picks in a bag.
[one_half_first]
Pros:
Well-made tongue cleaner
Mint-flavor has a long-lasting effect
Floss tape is quality and strong
Pics are textured, thin and they stimulate gums
[/one_half_first][one_half_last]
Cons:
Plastic holder attachment is flimsy
Pics can be broken under harder pressure
Floss will stretch in a case of frequent usages
[/one_half_last]


[divider style='centered']
PLACKERS Micro Mint Freshens Breath – Dental Flossers
It is small, compact, easy to use and it can last for a long period of time. All of these advantages you will get with the product in question.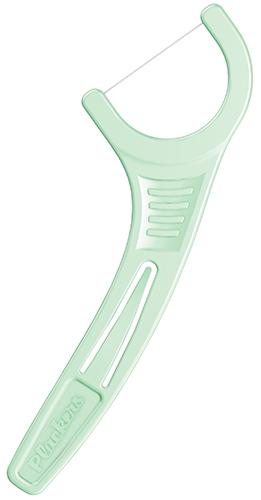 First and foremost, it is capable of moving between all teeth, even where the gaps are narrowest in order to provide perfectly clean teeth at all times. We tested and we agree with this claim! Teeth will be cleaner and finally, all the plaque and food shall be removed easily.
The secret is in the design itself. They are narrower, but stronger so don't think you will break them easily. Just to add, holder and picks have been redesigned recently, which explains the improved efficiency.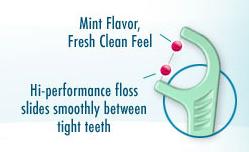 Holder is easy to store and suitable for carrying when traveling.
Mint flavor is implemented as well. The main goal is to provide the same effect as in a case when you use mouthwash. However, this isn't completely possible, but the result is still satisfactory.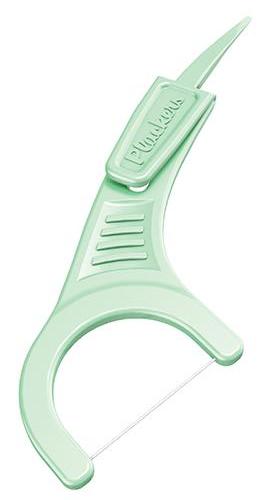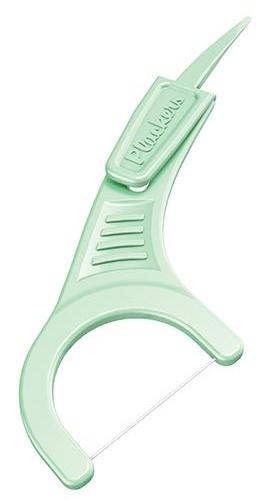 Breathe will be fresher and much better after a single use. While some of the products of this kind have a too strong flavor, this one doesn't. The flavor is mild and suitable for individuals who have sensitive tongue and mouth.



Value for money isn't the best, but it is one of better. In a case you choose just one package of 90 pieces, you will have to pay a higher price compared to rival models. On the other side, if you decide to purchase a package of 3, you will get an impressive offer. As such, it would be a wise decision to purchase a package of three. Interesting: This dental floss is apparently the strongest on the market.
[one_half_first]
Pros:
Superb holder
Picks are narrow and strong
Great value for money (3 item package)
Large package
Mild, micro mint flavor
Suitable for people who have a need to floss on multiple locations
[/one_half_first][one_half_last]
Cons:
Floss might get loose over a short period of time
Curve of the handle doesn't suit well to all individuals
No fluoride coating
[/one_half_last]


[divider style='centered']
GUM Angled Flossers Fresh Mint

All of you who are looking a bit special flossers will be perfectly satisfied with the Gum product here. They have been specially designed to assist you in reaching back teeth. The design actually works and this is probably the best product of this kind for flossing rear teeth.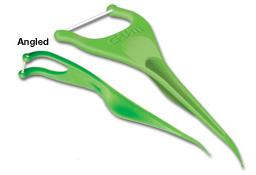 Obviously, the flosser itself is different. Angled and Y-shaped, it is capable of maneuvering between other teeth and tongue until the desired tooth is reached. Be prepared to invest some time into learning and getting used to this unique shape.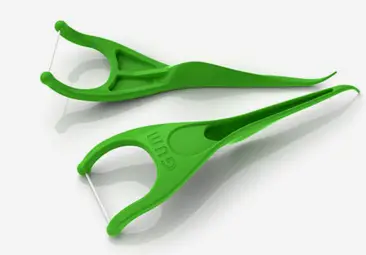 Another thing we must mention is the efficiency of the flossing procedure. It is among the highest we encountered and therefore it must be on the list. Both, the holder and the flossing tape are high-quality units, meaning that you will be able to use them for a long period of time.


There is no fluoride present here, but most users are perfectly satisfied with the results. Perhaps it is a drawback for some of you, but in general, it isn't a huge downside.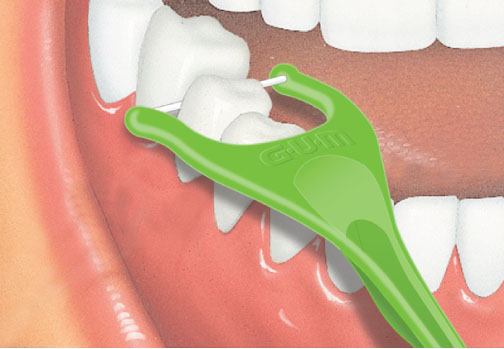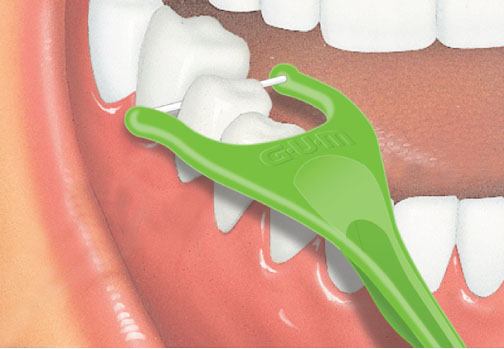 In one package, you will get 75 pieces. In addition, as previous ones, one package isn't extremely affordable, but in a case you get 3 of them, the price is more than just affordable. At the end, we will mention that the flavor is minty and gentler than other products have to offer.
[one_half_first]
Pros:
75 pieces in a single package
Perfect for reaching back teeth
Value for money
Y-shaped flosser
[/one_half_first][one_half_last]
Cons:
Oral-B Glide Floss Picks


Oral-B Glide Floss Picks are one of the best floss picks due to a simple reason. They have been developed using the latest technologies and proper research. As such, the end result you will get is stunning. The main advantage is in the tension system, which allows you to adjust the length and tension of the floss.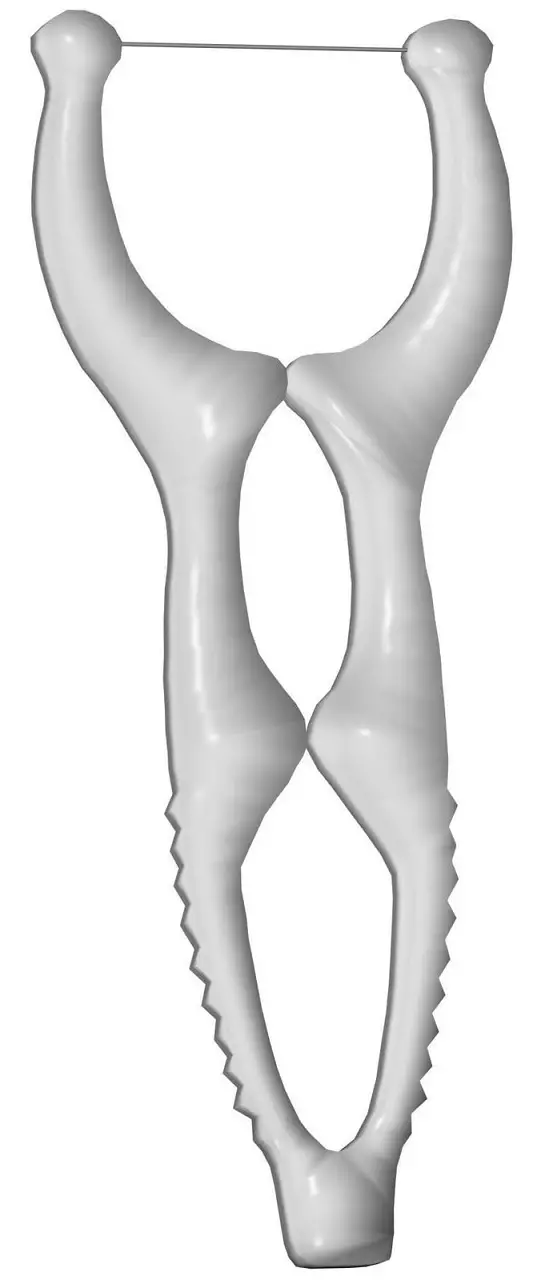 This made flossing much better and easier, allowing you to reach even the narrowest and the most complicated teeth.
The floss itself is made differently than other products may have. It is softer, has all-new shape and it is capable of removing all types of plaque. Almost all people who tried this floss picks still use them, which has to prove how great they are. Other than that, we liked the neutral flavor. Maybe it isn't suitable for you, but it is superb for general applications. Individuals with sensitive teeth and gums, who cannot withstand mint or other flavors will benefit from the Oral-B Glide Floss Picks.


The best deal is 6 package, where each one contains 30 floss picks. In that case price is affordable, but none of the quality has been compromised. Overall, expect to get perfectly clean teeth within a matter of seconds. Furthermore, the flossers are high-quality units, more durable than equivalent products. Still, don't know is this right choice for you? Then we must add that floss slides 50% easier than any other and it is highly resistant to shreds and damages.
[one_half_first]
Pros:
Slides 50% easier than other floss picks
Tension control system is outstanding
Suitable for reaching rear teeth
Shred-resistant floss
[/one_half_first][one_half_last]
Cons:
Lack of flavor
Small package
Will require some time to get used to the tension control system[/one_half_last][divider style='centered']
Soft Dental Floss Picks with Xylitol for Oral Hygiene Care
These are interesting floss picks in the lack of a better word. They have been developed by an actual dentist, so we can notice a few advantages and benefits. The first one is Xylitol-infused floss. By containing this compound, it is capable of detecting and eliminating most of the bacteria which are common on the teeth and tongue. Even better, the flosser can also be used as a tongue cleaner.


There is no need in telling you that it is perfectly safe.
Silky floss is another great side of this product. First, the stretchable material allows you to remove the smallest amounts of plaque. Still, it will stimulate gums and be strong enough to last for a longer period of time. Probably the main difference and the best one is in the floss itself.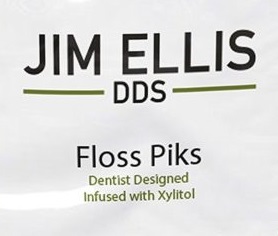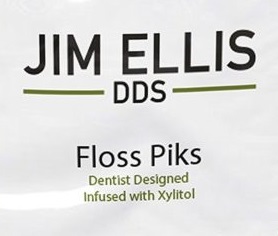 It is difficult to find a well-balanced floss which is durable, strong and gentle at the same time.
In a single package, you get 90 units! All of you who are looking for a family pack, this is the one. Each one comes with pre-cut floss, so there is no need to waste your precious time on cutting, place it and etc. Each unit is fully capable of being used straight away from the box. Safe, reliable and it even comes with 30-days money back guarantee.
[one_half_first]
Pros:
Xylitol-powered floss
Suitable for all types of teeth
90 units in a single package
Floss is gentle and strong
Money back guarantee[/one_half_first][one_half_last]

Cons:

Too big for some individuals
There are more comfortable models on the market

[/one_half_last] [divider style='centered']
Related Products
For a conventional flossing one of the best dental flosses on the market are a good choice. And for some difficult teeth cleaning interdental brushes and water flossers are a perfect solution. For frequent travelers portable Waterpiks are available.
Conclusion
Each product here is one of the best, but the Oral-B Glide Floss Picks is simply outstanding. We liked the tension system and the fact they are 50% easier to use. The end result is phenomenal and probably one of the best at the moment. They are the best floss picks for generic applications. Other floss picks are more than a decent choice as well. Each one has been developed by professionals, providing the best comfort, high level of safety and most important, sophisticated plaque removal. Finally, you can remove the plaque which is untouchable by toothbrushes.