6 Best Xylitol Candy Review 2021 – Better Dental Health
Are you looking for tasty and at the same time healthy sugar-free candy? Here are some great ones that can be purchased online. Check out also our Xylitol Mints Review.
Product
EDITORS CHOICE
Zollipops Clean Teeth Lollipops | Anti-Cavity, Sugar Free Candy with...
Peppermint KETO Xylitol Candy Chips - SNØ 1LB Bag - Sugar-Free Candy...
Epic Xylitol Mints - Sugar Free & Aspartame Free Mints Sweetened w/...
ICE CHIPS Xylitol Candy Tins (Sour Cherry, 3 Pack) - Includes BAND as...
Spry SparX Xylitol Candies, Mixed Natural Flavors, 30gr (18 Pack)
Photo





EDITORS CHOICE
Product
Zollipops Clean Teeth Lollipops | Anti-Cavity, Sugar Free Candy with...
Photo

Product
Peppermint KETO Xylitol Candy Chips - SNØ 1LB Bag - Sugar-Free Candy...
Photo

Product
Epic Xylitol Mints - Sugar Free & Aspartame Free Mints Sweetened w/...
Photo

Product
ICE CHIPS Xylitol Candy Tins (Sour Cherry, 3 Pack) - Includes BAND as...
Photo

Product
Spry SparX Xylitol Candies, Mixed Natural Flavors, 30gr (18 Pack)
Photo

#1. ZolliPops The Clean Teeth Pops – Anti Cavity Lollipops,

Hexagon Variety Jar, 150 Count
Do you find yourself having to blackmail your children into eating all the good food you cooked for them?  Well, you are not alone. Thousands of parents do it every day by promising sweets after lunch. Fortunately sugar free candy is now available on the market than will protect children's teeth from tooth decay and other sugar related problems. Besides candy popular choice is also Xylitol Gum.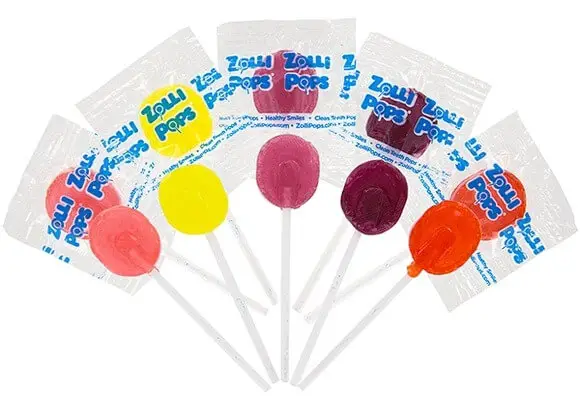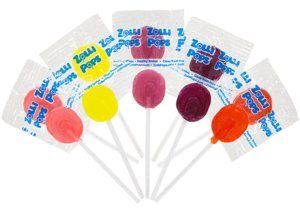 ZolliPops also taste pretty  good and provide that clean feeling in the mouth, which is definitely better than that sweet aftertaste of sugar that leaves you thirsty for more sugar and water. Their size is also great for small children's hands and mouth.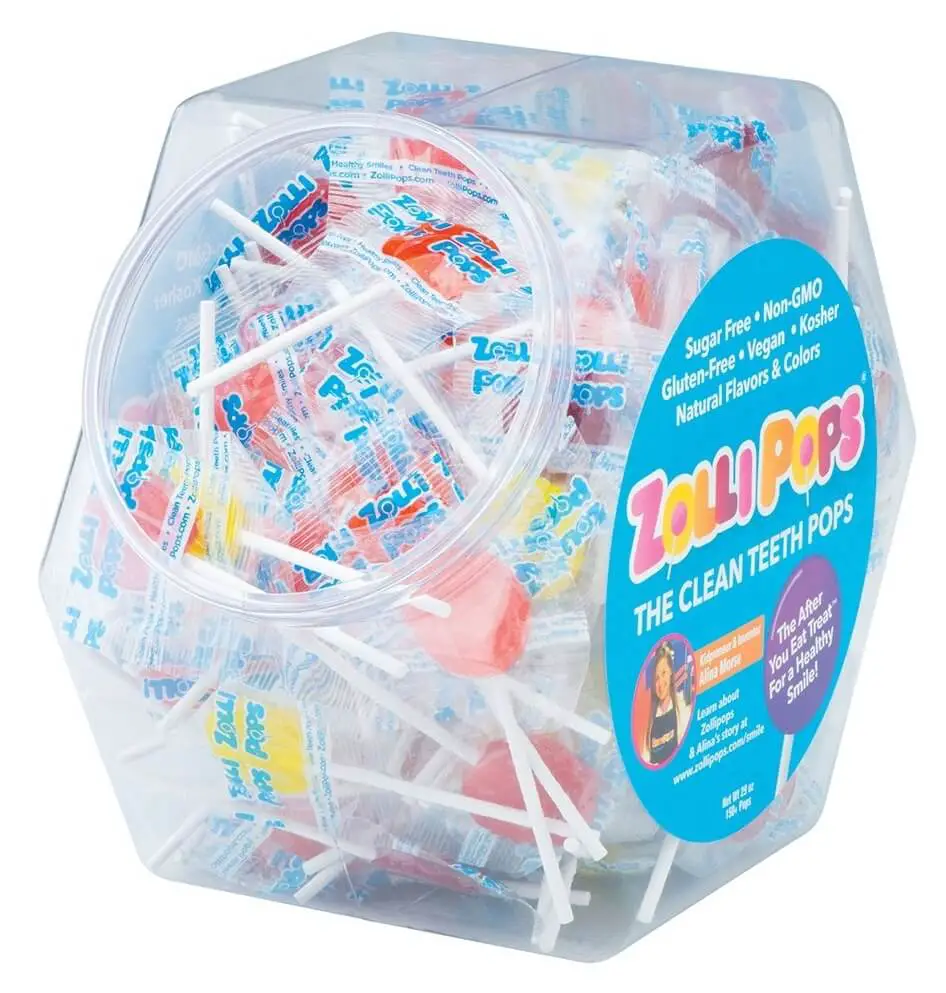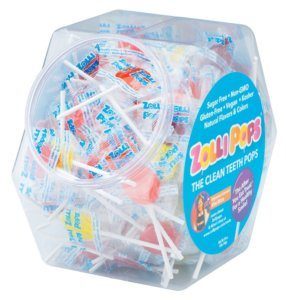 One thing that is amazing regarding these lollipops is that they were invented by a young entrepreneur at the age of 10  named Alina Morse who lives at Wolverine Lake Michigan.
After testing the candy with the friends she eventually settled on it being sugar free, gluten-free and used Xylitol from birch in USA, Erythritol and Stevia. This candy is also GMO-free and Vegan and contains natural flavors and colors.


#2. Snowflakes Xylitol Candy Mints (Lemon)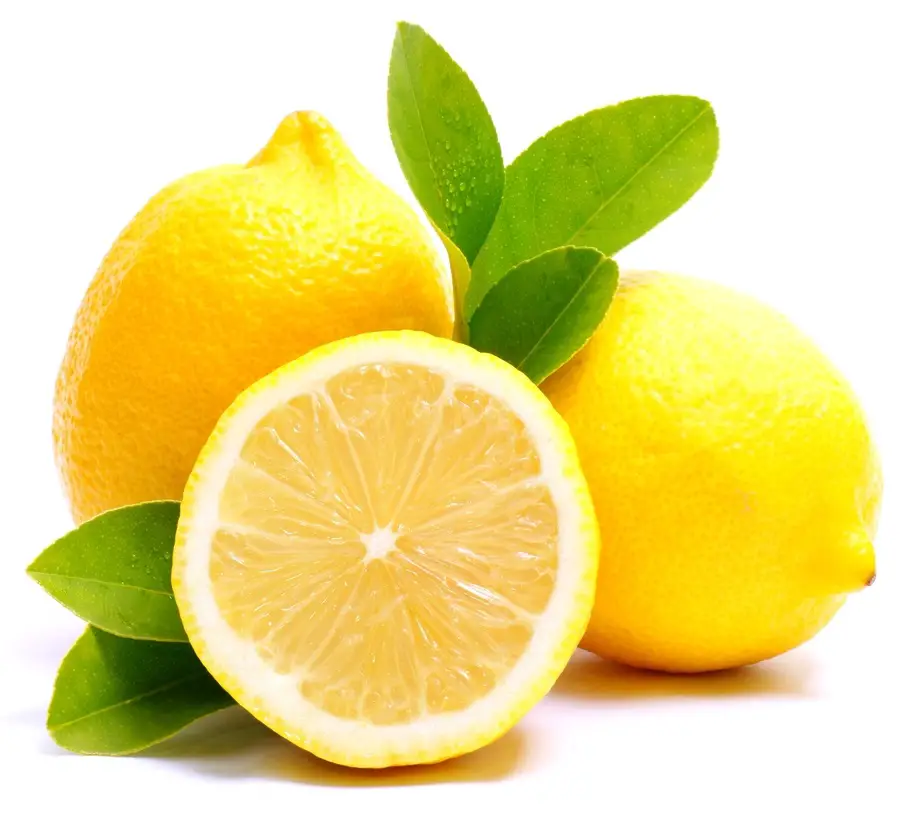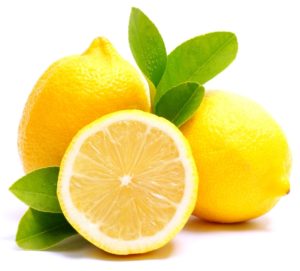 Snowflakes Xylitol Candy has only 2 ingredients! It uses a very clean birch Xylitol and a natural flavor of your choice. These Xylitol candy are recommended the most to digest right after meal.
The Xylitol in Snowflakes Xylitol candy will benefit the health of ear and sinuses by promoting a healthy bacteria. This diabetic friendly product is both Vegan and GMO free. It doesn't contain any sugar, wheat, dairy, soy or gluten. These mints will also stimulate remineralization of tooth enamel.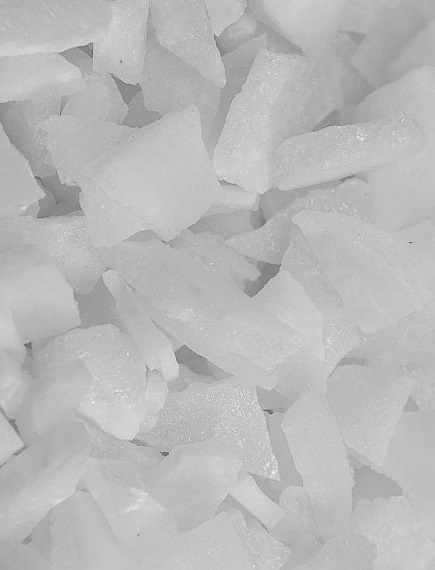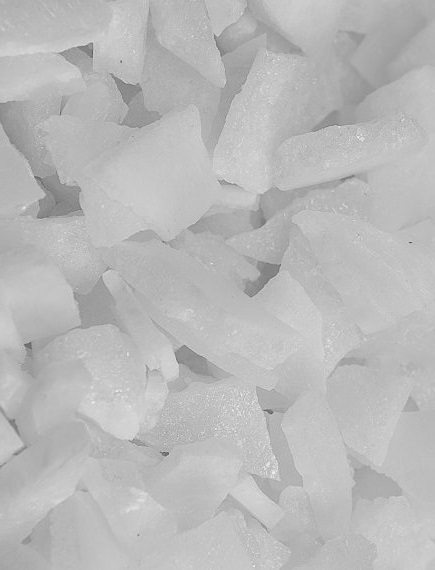 The taste is full of texture and feels delicious in the mouth and many consumers who already purchased the product agree on that point. One serving, which is about 1 or 2 pieces, has about 1 gram of Xylitol.
With a long shelf life these Xylitol candy can be effectively used to give to kids after lunch or dinner, without having to worry about any tooth cavities.
Lots of reports by consumers are full of high praises for these Xylitol candy both for the great taste and freshness in the mouth it provides.


#3. Epic Dental 100% Xylitol Sweetened Breath Mints (Cinnamon)
The most distinguishing feature of the Epic Dental 100% Xylitol sweetened mints is exactly that. They contain 1 gram of Xylitol per one serving.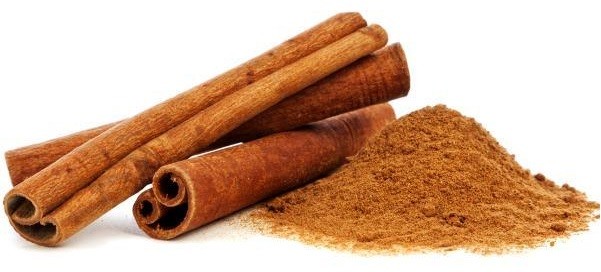 Such a large quantity of this sugar substitute is not often seen among the products intended for oral consumption. This is unfortunate as Xylitol has many great properties which do not only have the same toxic effect as a sugar, but also protect teeth and gums in many ways.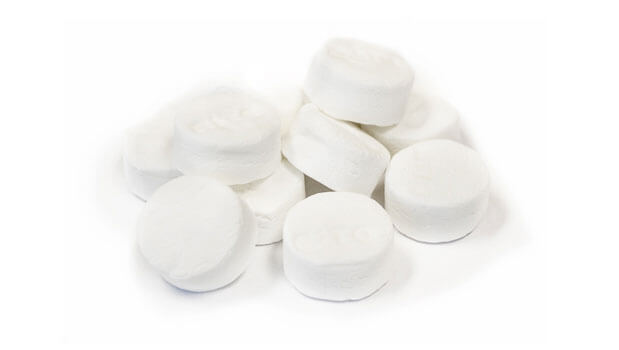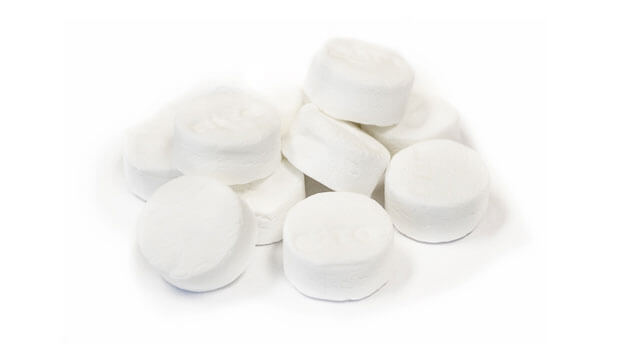 This great Cinnamon taste is both delicious and protects teeth from tooth decay. Other tastes available are Peppermint and Fresh Fruit.
This mints will refresh your breath without containing any trace of sugar in them. Xylitol used in them is produced naturally and is also gluten free, which is especially important to people who are suffering from gluten intolerance.


#4. Ice Chips Candy – Xylitol Sweetened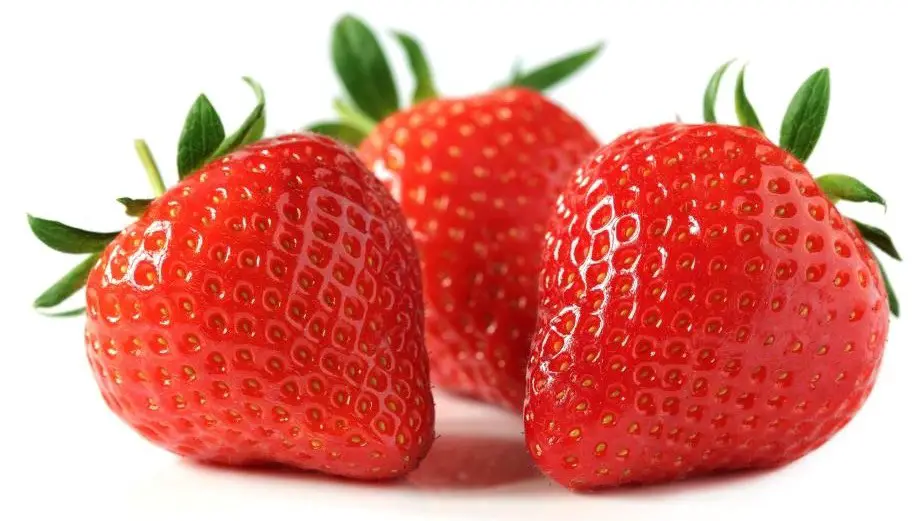 Ice Chips Xylitol Candy comes in the 8 various pouches which can be resealed after taking out the candy. You may get 8 different tastes in as many bags weighting 8 oz total.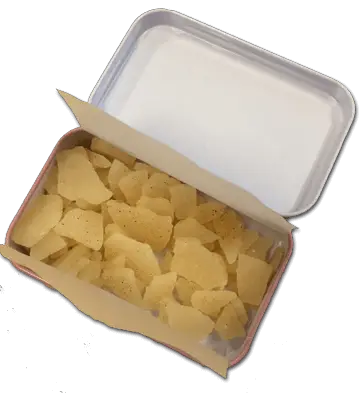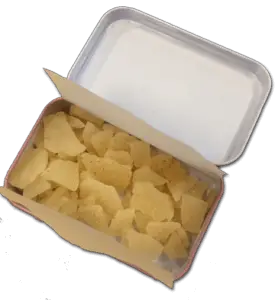 But if you're not a zip bag fan, no worries. These heavenly tasty mints can be also bought in trays which preserve their freshness. That is if they can last long enough not to be eaten fast.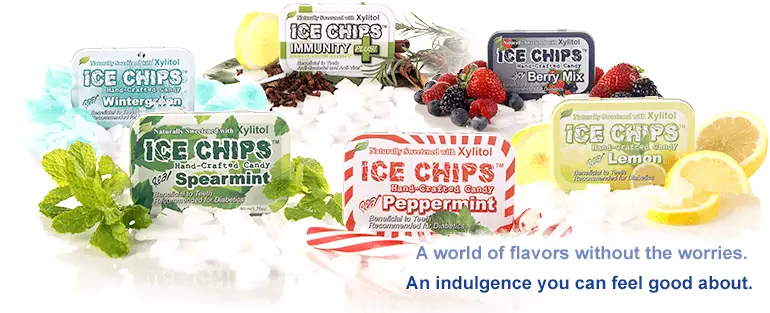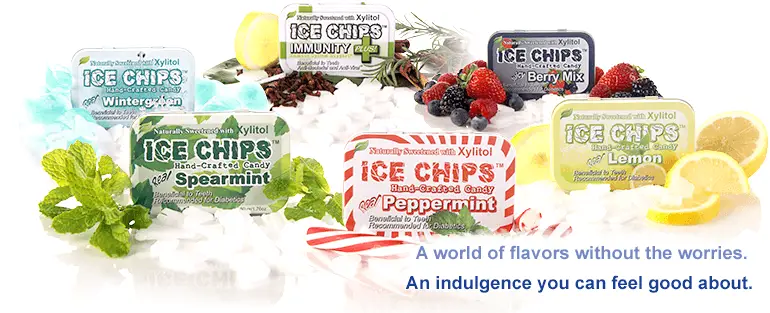 These delicious tastes include Root Beer Float, Berry Mix, Peppermint, Cinnamon, Lemon, Sour Apple, Black Licorice and Sour Cherry. There are also 3 limited edition special flavors such as Mandarin-Orange, Pineapple-Coconut and Mango.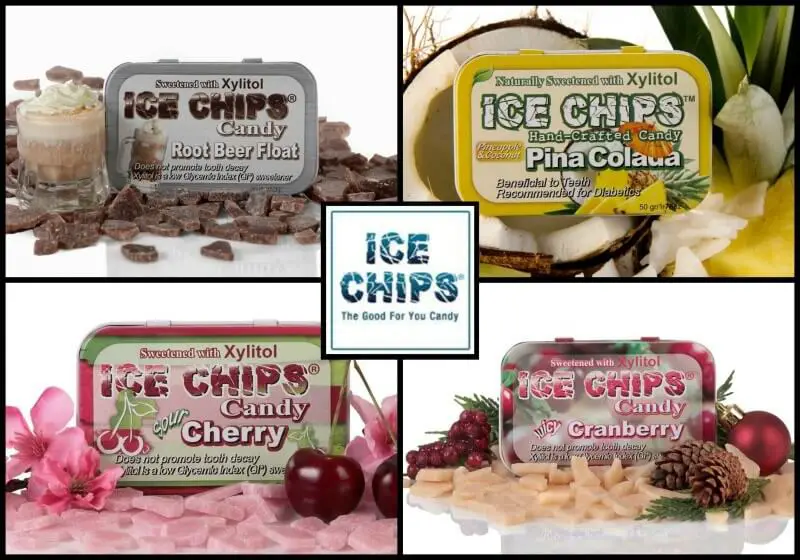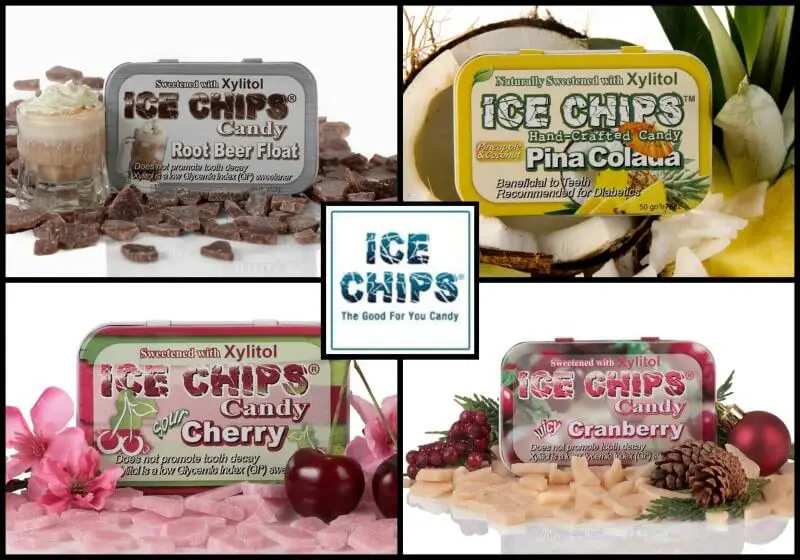 The sweetener used is Xylitol found in natural birch tree. This product is good for diabetics and has a low glycemic index. As other Xylitol products, it will not cause tooth decay and is often recommended by dentists.
The good thing about Xylitol candy is that it will not draw you into wanting more and more candy, as sugar candies do.


#5. Spry SparX Xylitol Candies
Spry SparX Xylitol Candies come in several flavors, including Natural Berry, Fruit Flavors and Citrus. And they all come together in one combo pack which enables you to savor various taste and keep the feeling in your mouth fresh and interesting.  The sweetener used is 100% Xylitol which will have a beneficial effect on your dry mouth tissues, by helping to hydrate them.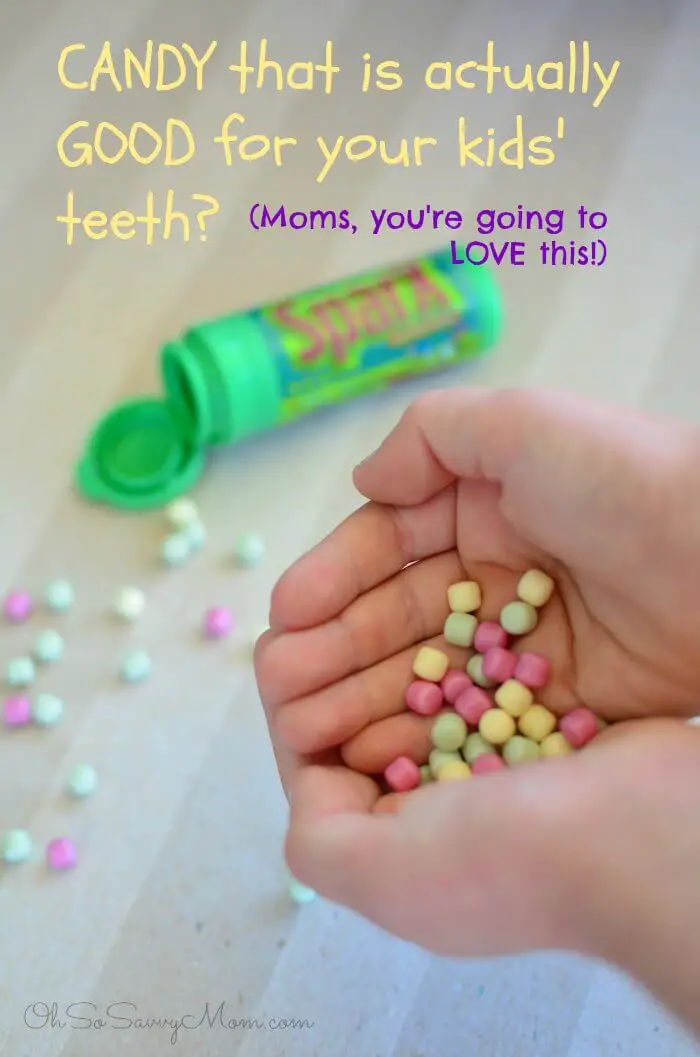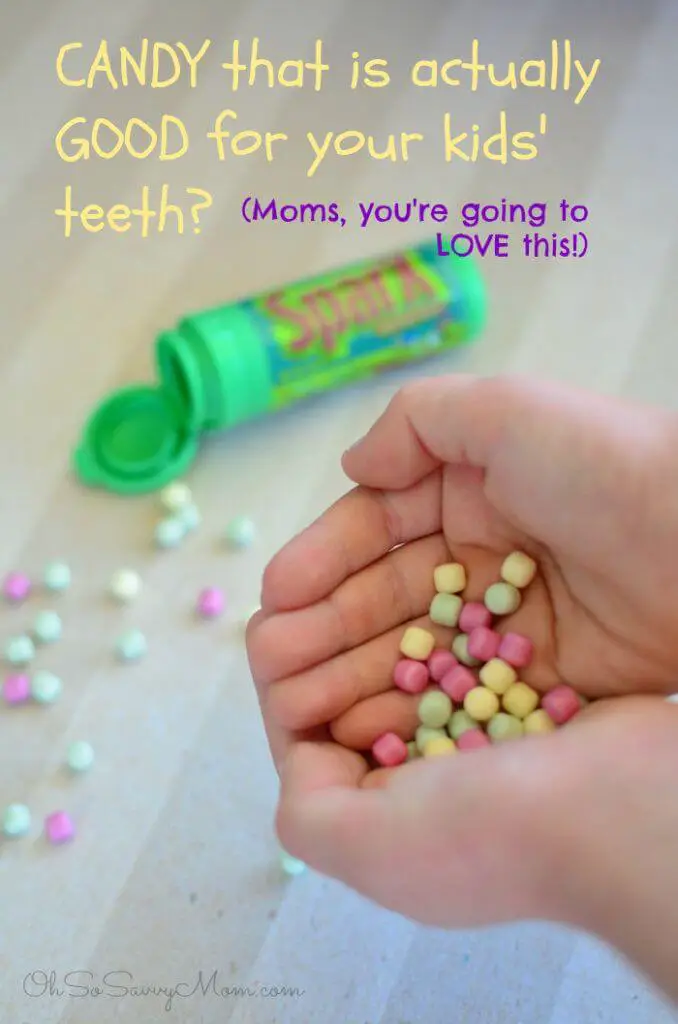 All the benefits associated with Xylitol will be available in this product and help improve and preserve you oral health.
It is often recommended by dentists because of it's oral benefits. One of it's good properties being that it will help keep your teeth clean.
The ingredients are natural and there are no toxic chemicals here. This product is safe for children and is also good for diabetics.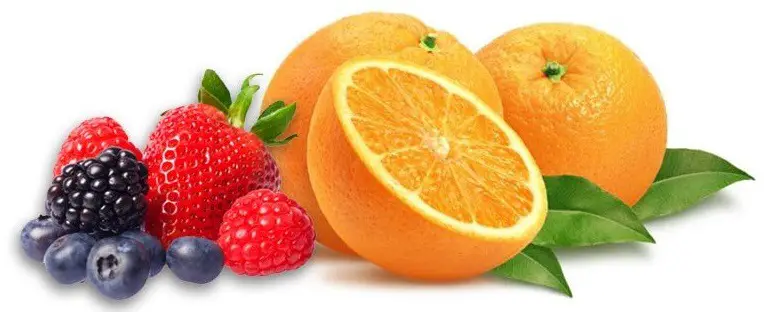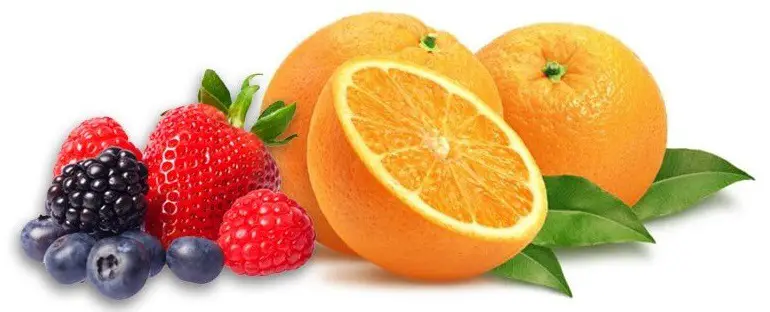 Ingredients list includes: Xylitol, natural colors, gum arabic, beeswax, natural berry flavor,  Magnesium Stearate, Natural Citrus Flavors, Calcium Glycerphosphate and Natural Fruit Flavors.


#6. Dr. John's® Inspired Sweets® Classic Fruits Collection Sugar Free Tooth Shaped Lollipops
Dr. John's Inspired Sweets are sugar free and contain no artificial sweeteners, flavors or colors. The flavors that are included in this pack are red raspberry, grape, cherry, blue raspberry, orange, lime and lemon. But no worries, there are more other flavors as well, so check the tables below.
Xylitol used as a sweetener is 100% natural and is derived from American Birch. The amount per serving is 2 grams. In the bag, you will find 50 pieces and each one of them is individually wrapped, which helps protect them from contamination from the outside.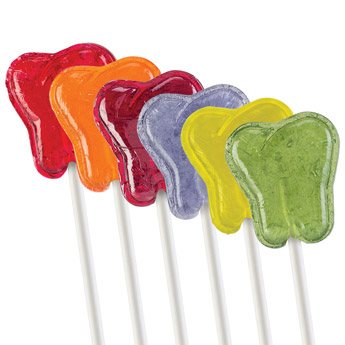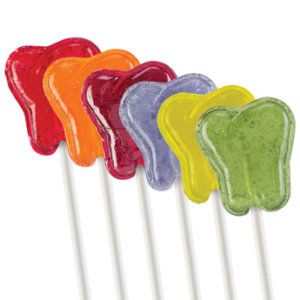 This candy is gluten free and is made in a nut free factory. It doesn't contain gluten nor dairy products. It is soy free and Kosher in addition to all the previous. You should also be aware that Xylitol is toxic to pets and the same as chocolate should be kept out of their reach.
These candy are good for any person, no matter the age. This classic lollipop look is improved by using no artificial colors, sweeteners or flavors. The tooth-shape is fun and interesting while providing all the benefits of a Xylitol sweetener. It contains only about one third of the calories that a sugar candy would have.
They inhibit the growth of Streptococcus Mutans, which is mainly responsible bacteria for the development of tooth decay, and increase the flow of saliva. This helps with the dry mouth. Also, the possibility of inner ear infection is reduced.
INGREDIENTS LIST: Xylitol, Purple Sweet Potato,  Turmeric Oleoresin, Natural Flavor, Purple Carrot, Spirulina Extract, Pumpkin, Black Carrot, Blueberry, Black Currant, Citric Acid, Carrot Concentrate, Malic Acid, Polyglucitol.