Toothpaste For Kids Review – 5 Best Picks
Over the years we were able to see plenty of different kinds of toothpaste designed especially for children. They have different compounds, the design of the tube can be unique and they are gentler than toothpastes for adults. Simply put, the best toothpaste for kids is the one that has a positive effect on children's desire to brush their teeth, without doing any harm to their health. We have compared a few the most popular ones, available at the moment, and we hope that you will get a better idea which one is the best for your child.
To make brushing teeth easy, play the kids elmo brush your teeth song and other great teeth brushing songs.
Product
EDITORS CHOICE
Tom's of Maine Anticavity Fluoride Children's Toothpaste, Kids...
Hello Natural Watermelon Flavor Kids Fluoride Free Toothpaste, Vegan,...
Colgate Kids Toothpaste Pump, Maximum Cavity Protection, 4.4 ounces...
Aquafresh Kids Pump Cavity Protection Bubble Mint Fluoride Toothpaste...
Crest Toothpaste 4.2 Ounce Kids Pixar Pump (Strawberry)
Photo





EDITORS CHOICE
Product
Tom's of Maine Anticavity Fluoride Children's Toothpaste, Kids...
Photo

Product
Hello Natural Watermelon Flavor Kids Fluoride Free Toothpaste, Vegan,...
Photo

Product
Colgate Kids Toothpaste Pump, Maximum Cavity Protection, 4.4 ounces...
Photo

Product
Aquafresh Kids Pump Cavity Protection Bubble Mint Fluoride Toothpaste...
Photo

Tom's of Maine Anticavity Fluoride Children's Toothpaste

Tom's of Maine is simply the best toothpaste for kids due to a simple reason. It has been designed especially for kids, so we get a few of extraordinary advantages. An interesting fact is that even some adults choose to use this toothpaste, due to mild and pleasant flavor, which isn't common among toothpaste for adults.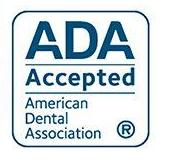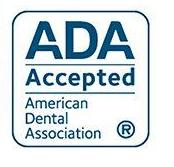 All the ingredients are natural, so you don't have to worry about side effects. This especially refers to the artificial sweeteners and colors, which aren't rare among products of this kind!
The best thing about this product is the taste,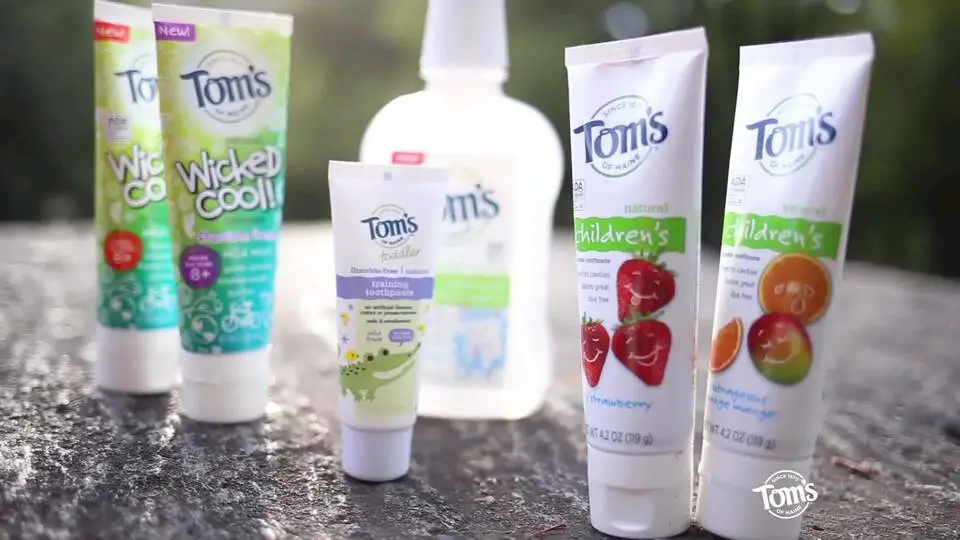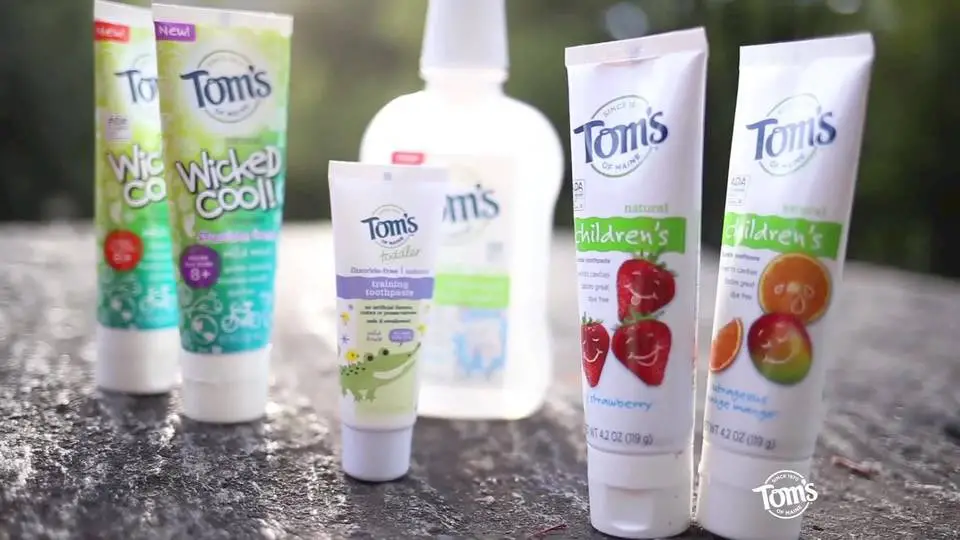 as we already gave you a few glimpses related to it. The dye is appealing and the overall taste is more than just adorable. Here we can see another advantage. By choosing this flavor, manufacturer indirectly helped children have a greater desire to brush their teeth. If your child always thinks of a reason not to brush the teeth, this toothpaste is the best alternative. None of the efficiency has been compromised due to the flavor in question.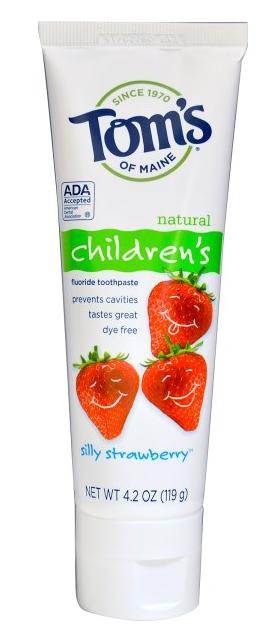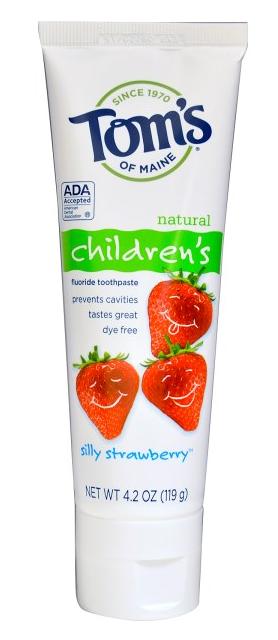 This toothpaste is also capable of protecting the teeth from cavities.
Click HERE to See All Flavors
|   |   |   |   |   |
| --- | --- | --- | --- | --- |
| | | | | |
| Strawberry With Fluoride for Kids 2+ | Strawberry Fluoride Free for Kids 2+ | Orange-Mango With Fluoride for Kids 2+ | Mild Mint With Fluoride for Kids 8+ | Mild Fruit Fluoride Free for Babies and Toddlers 3-24 months |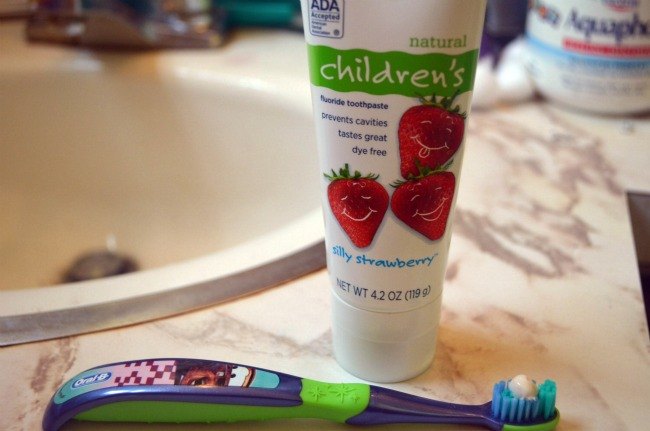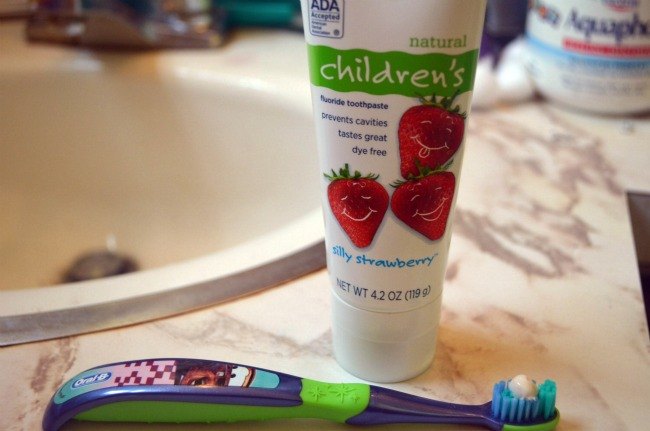 Additions such are silica and calcium have been implemented due to a different reason. They have a positive effect on teeth cleaning and they are much gentler than more common ingredients. This is useful for smaller children or for those with sensitive teeth. Of course, fluoride is included as well, but in different amounts, than we have it in other products. Other than that, the toothpaste is ADA accepted, free from gluten, sweeteners and etc.
Pros:
ADA accepted
Contains fluoride
Silica and calcium are added for gentler teeth cleaning
Great taste
No artificial ingredients
Cons:
Some children may dislike the flavor
The package doesn't have children-focused design


Hello Oral Care Kids Fluoride Free Toothpaste
Here we have a toothpaste which is an appealing choice no less. First of all, the design of the entire package is appealing and probably even adults will like it. As we have mentioned at the beginning, this is beneficial due to the fact children are more attracted to these motives and characters.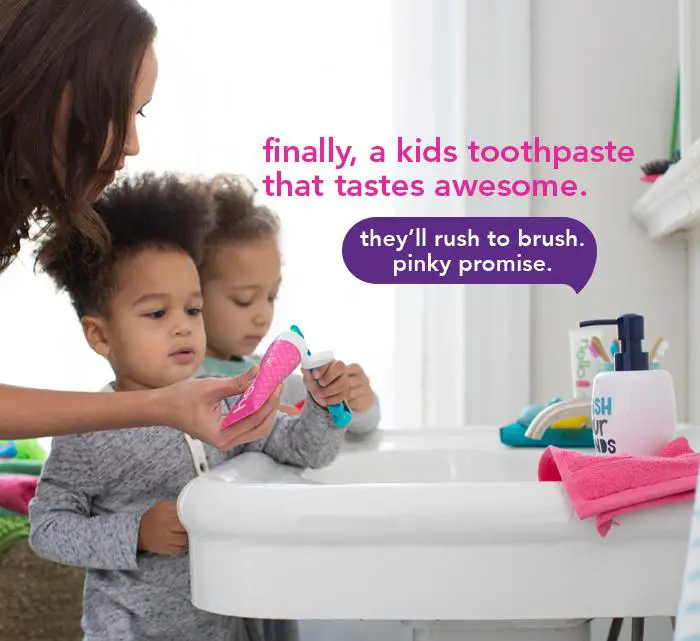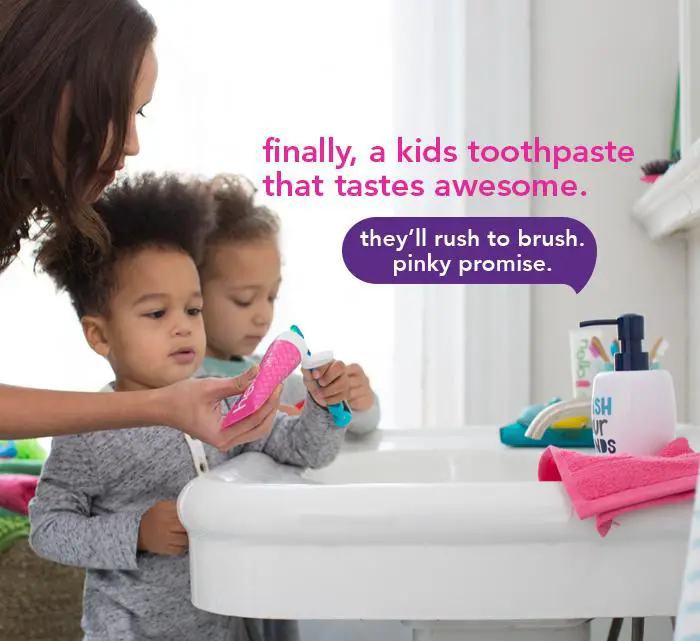 On the eco-friendly basis, we must add that the package is made from recycled paper, so it is one of the rare toothpastes with this advantage. Of course, the manufacturing process is perfectly safe and without any side effects.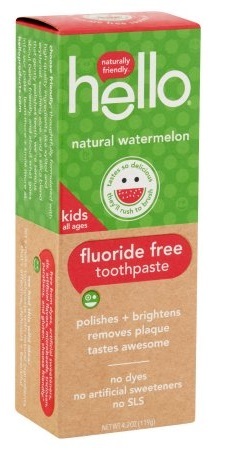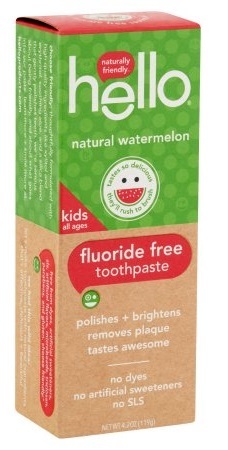 The formula this toothpaste uses is actually different than any other available today. Fluoride isn't present, which may sound like a drawback for some parents. However, it can be an advantage, if you know that the formula includes Xylitol, Aloe Vera, silica and several other ingredients. What they do is remove plaque, then remove the stains of the teeth and polish them. The process actually works and it is one of the main reasons why this toothpaste is best-selling at the moment. Aloe Vera is a smart addition which makes the entire process more pleasant and more effective. Also, there are other tastes from this brand that do contain fluoride.


While all important ingredients are safe to use and beneficial to teeth, the list of avoided ingredients isn't any different. Here, you won't be able to find artificial colors, SLS, gluten, sweeteners, flavors or anything else which may have a negative effect on the children's teeth. After all, the safety is the most important.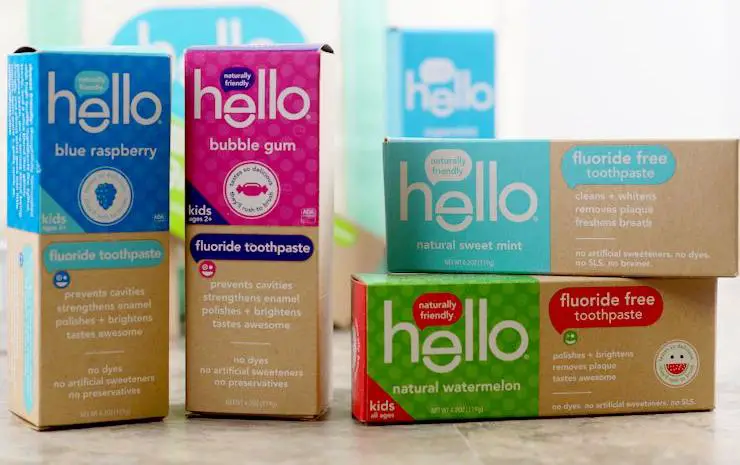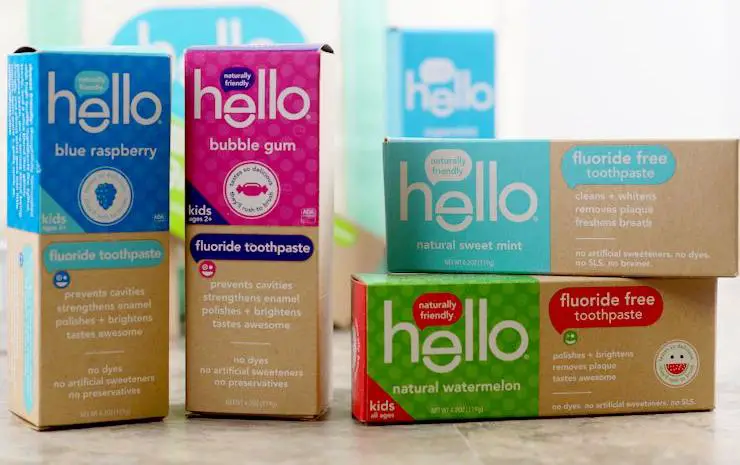 Click HERE to See All Flavors
|   |   |   |   |
| --- | --- | --- | --- |
| | | | |
| Watermelon Fluoride Free For Kids All Ages | Blue Raspberry With Fluoride For Kids 2+ | Bubble Gum With Fluoride For Kids 2+ | Green Apple With Fluoride For Kids 2+ |
Furthermore, the toothpaste is tested and approved by many organizations in the United States, such as ADA. Just to add, they didn't test it on animals, and there is a certificate to confirm that! At the end, we can only add that this is a safe, natural and eco-friendly toothpaste for children. And yes, adults can use it as well.
Pros:
Powerful and safe formula
Polishes the teeth
Eco-friendly package
Made and approved in the United States
Doesn't contain artificial chemicals
Cons:
Watermelon taste is unusual so your child will need some time to get used to it
Difficult to open for some children


Colgate Kids Maximum Cavity Protection Pump Toothpaste

We always expect something special from Colgate and in this case, we actually got it. The toothpaste is probably one of the best and the most appealing on the market at the moment for older kids. It has been announced as the best toothpaste for kids by the users and we agree with them.

However, this product is developed for children aged 6 and above, so it shouldn't be used by younger kids.
The secret is in the formula which is specifically optimized to protect the strength of enamel of the teeth within mentioned age. This actually works and the strength of the teeth will be restored in a few days or weeks, depending on the damages. Keep in mind that it won't repair the damaged enamel, it will fortify it.


Mild flavor is another thing we liked about it. According to Colgate, the taste has been chosen according to the tests, and it was determined as the most common choice children will appreciate. It looks like they made a right choice! The flavor is mild and appealing for all children, but it is still a lot stronger than other toothpastes have to offer.
At the end, we must add that frequent teeth brushing with the use of this particular toothpaste is beneficial due to one more reason. It reduces the plaque deposits and makes it harder for them to reappear.


It is American Dental Associated approved and it comes without artificial chemicals and sugars. Overall, it is safe to use and it is highly effective toothpaste for children.
Pros:
Great flavor
Fortifies the weakened enamel
Approved by the ADA
Reduces the plaque deposits
Cons:
The price is expensive – a larger package would be better
Children may play with the pump so they may waste the toothpaste


Aquafresh Kids Pump – Cavity Protection Fluoride Toothpaste

Here we have another toothpaste for small children which needs to be taken into consideration. It is ideal for children aged 2+ and above and the Bubble Mint flavor will definitely make the things better.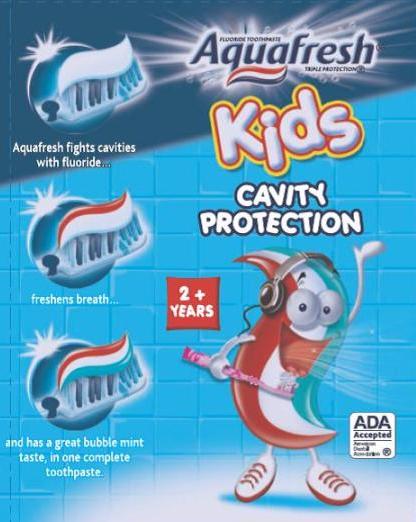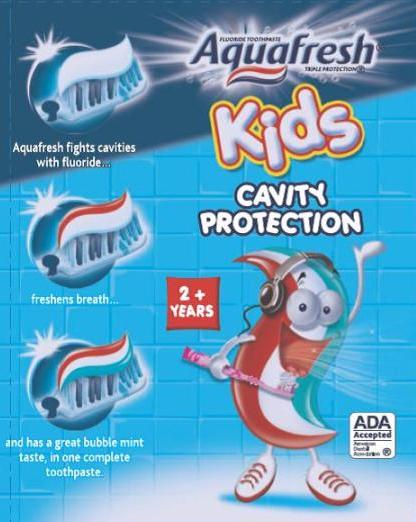 Pump is a nice, yet small addition which has a benefit of allowing the children to use the toothpaste easier than other products. We can say that the practicality and the simplicity of the tube are above average, and specifically optimized for small children.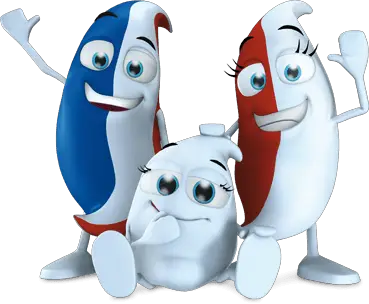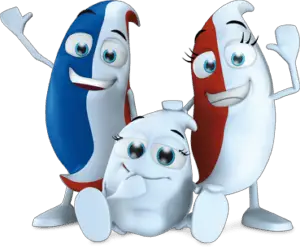 The strength of the toothpaste is carefully balanced with the sensitivity. As such, we have the ability to use a toothpaste which is gentle yet powerful. It fights cavities, bacteria and is known for preventing multiple issues common at the age in question. Your child will have perfectly healthy and well-protected teeth at all times. The mentioned flavor will make the entire process even simpler and more suitable for those who need a toothpaste with a mild taste.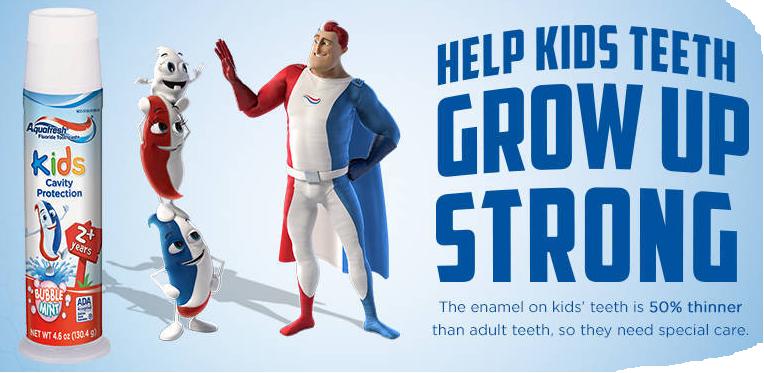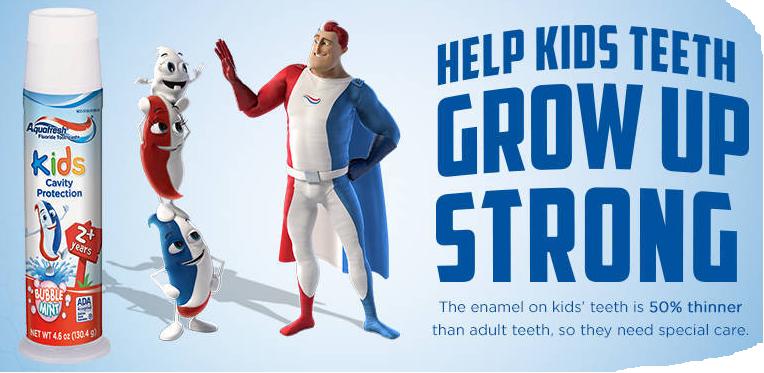 Overall, the fluoride, a great formula, and fruit-based flavor will make a difference. You can expect from your child to use the toothpaste all the time and to be perfectly satisfied with it, while you will be satisfied with the end results. We also believe that it is the best choice for children aged 2 and those under the age of 6.
Pros:
Pump makes using the toothpaste easily
Formula is gentle and efficient
Fights cavities
The best toothpaste for children age 2
Cons:
Weaker than other toothpastes for children
It may get watery if used long time after opening


Crest Pro-Health Stages Finding Dory Toothpaste for Kids


If you are still looking an extraordinary toothpaste for your kid, this model may be the best choice. The design on the tube is one of the best we ever saw and the toothpaste is a bit different than other products. This refers to the formula, which is safe for children aged 2 and above, yet it is powerful enough to fight cavities, plaque and other issues which may damage the teeth. Polishing the teeth is guaranteed as well.


All of this is even better, due to the fact the pink-colored gel and bubblegum taste are appreciated by the children, so they will brush the teeth for a longer period of time.
The formula has been tested and approved, so there is no reason to be concerned. We must add that it is safer to the enamel than most other products of the same type! As such, we would recommend it for children with sensitive teeth, who are prone to damages.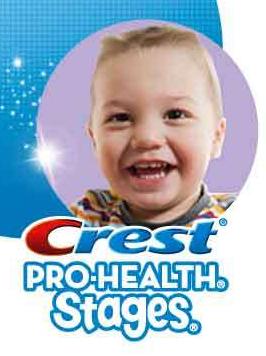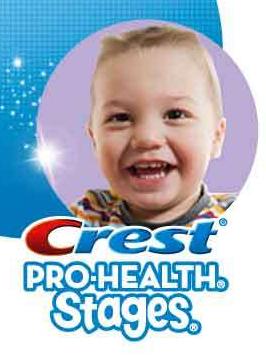 It is free from artificial colors and sweeteners, so children's health won't be affected. According to our resources, this toothpaste passed one of the most demanding tests.
It is easy to use, so you can expect less waste of the toothpaste and a cleaner sink, which is something you should look for. At the end, we can only recommend it and advise you to pay a special attention to this product if your kid isn't satisfied with other products.
Pros:
Suitable for children age 2 and above
Fights cavities
Gentle for the enamel
Great design of a tube
Cons:
Some children don't like the taste, but that individual anyway
Gel can be hard to remove from a toothbrush while cleaning the brush


Related Products
For better kids oral health some of the top electric toothbrush for kids are recommended. In keeping the toothbrushes sterile toothbrush sanitizers are a perfect choice.
Cutting down on candy with sugar is also recommended and some xylitol candy and xylitol mints are excellent sugar free replacements. There are even a xylitol chewing gum available.
If you are looking also for a toothpaste for adults, Crest 3D is always a good choice.
Conclusion
Tom's of Maine is definitely the best toothpaste for kids on our list. It may be the simplest product, but it does precisely what a kid's teeth need. It protects them and removes bacteria, plaque and everything else which may cause issues. We liked the formula and the fact it is one of the best value for money toothpastes for children. Just to add, other products on the list are suitable for parents who want something else. All of them are safe and efficient, so you won't make a mistake choosing any of these toothpastes.