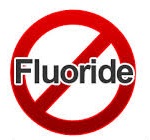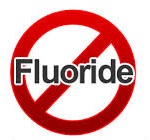 Fluoride is the go-to ingredient in almost every commercial toothpaste, only God knows for how long. There is a good reason for that – fluoride helps to prevent tooth decay. But, it does not only prevent decay, it actively fights it. Fluoride is known to stop the early signs of tooth decay and cavity, and reverse the process, strengthening the teeth. So, yes it is good for teeth. But, is it also good for your overall health?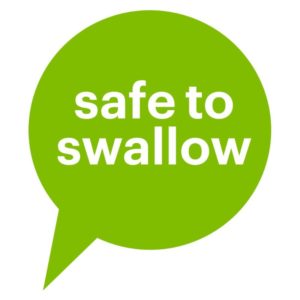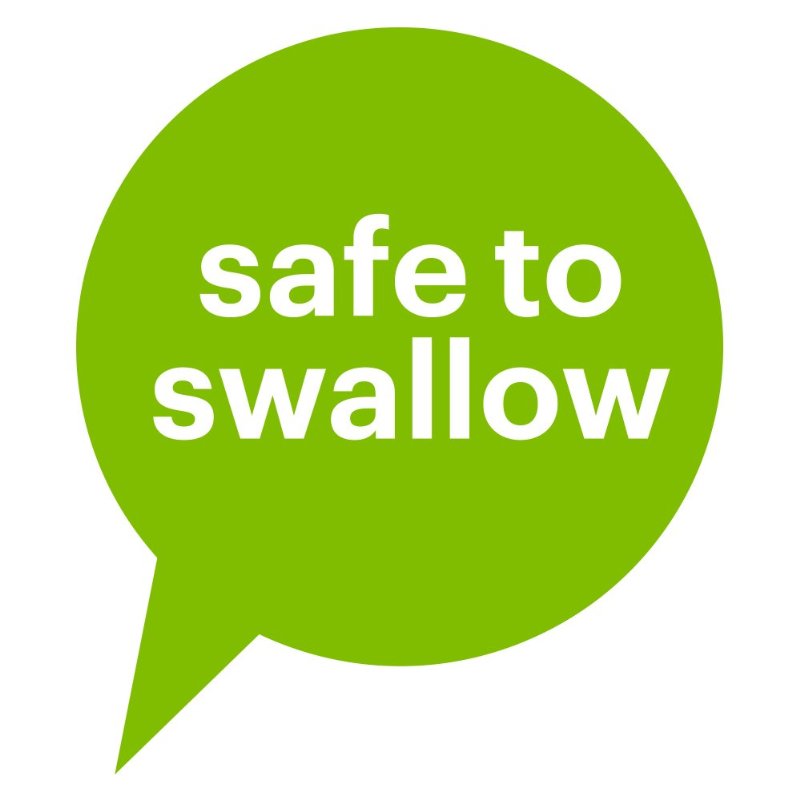 Fluoride is a mineral that can be found in almost any natural water source. In fact, since it is great at preventing cavities, fluoride is also added in community waters. That is where the problem probably lies. Since water and some foods already contain enough of fluoride, taking in even more through toothpaste can be too much for sensitive organisms and people allergic to fluoride. Moreover, it has been proven in many clinical studies that fluoride is toxic for people, especially for kids. Yes we know, you don't swallow the toothpaste (at least we hope you don't!), but some of it will get absorbed anyway through your oral mucosa. After all, it is 2 times per day in your mouth. Also, fluoride is not recommended for children under the age of two, since they are yet not used to not swallowing things.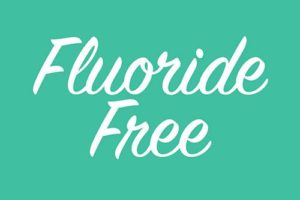 If you are sensitive to fluoride, or you have a young child, consider using an alternative fluoride-free toothpaste. If you choose carefully, you can find a top-quality fluoride-free toothpaste, that will take care of your teeth as good as any regular fluoride toothpaste. Your child and yourself will have clean teeth, fresh breath, and white smile, without any harmful effects of fluoride. And do not worry, as long as you brush your teeth thoroughly, they are safe from cavities even if the paste does not have fluoride. Read on to find out which five fluoride free toothpastes are consider to be the best.
[divider style='centered']
5 Best Fluoride Free Toothpastes
#1. Tom's of Maine Antiplaque and Whitening Fluoride-Free Toothpaste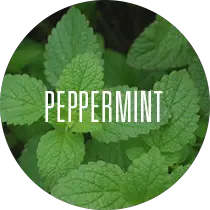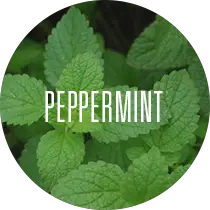 Tom's of Maine is a company well-known in the "natural" world for their quality dental hygiene products. For a good reason, they are on the market for over 40 years. Everything they make is high-class. They are picking natural ingredients carefully, ensuring everything is safe for your organism, even if you swallow. But, when it comes to effectiveness, you can't tell any difference between Tom's of Maine natural products and other "chemical" products on the market.
Tom's of Maine Antiplaque and Whitening Fluoride-Free Toothpaste is no different. This all-natural toothpaste will not only keep your teeth clean, and fight plaque, but will also whiten them too. The key ingredient that helps your teeth get whiter is silica, taken from natural sources. Tom's philosophy is "make it simple"- all natural ingredients, including zinc citrate, xylitol, natural flavoring. Nothing fancy, but it does its job really well.
[expand title="Click HERE to See All Tom's Fluoride-Free Toothpastes" tag="h4″ ]
|   |   |   |   |   |   |   |
| --- | --- | --- | --- | --- | --- | --- |
| Propolis & Myrrh | Antiplaque & Whitening | Botanically Bright Whitening | Simply White | Rapid Relief | Mild Fruit Fluoride Free for Babies and Toddlers 3-24 months | Strawberry Fluoride Free for Kids 2+ |
[/expand]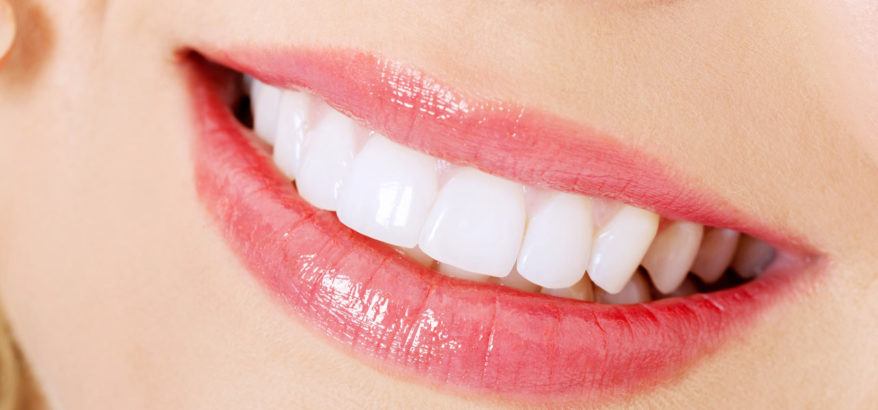 This toothpaste, like all other Tom's of Maine products, is not only natural, but also cruelty-free (meaning it wasn't tested on animals), gluten-free, and free of any artificial dyes, sweeteners or flavors. And also, if you have religious concerns- no need to worry- this toothpaste is halal and kosher certified.
[one_half_first]
Pros:
Top manufacturer
Natural ingredients
Whitens the teeth
[/one_half_first][one_half_last]
Cons:
[/one_half_last]


[divider style='centered']
#2. Himalaya Neem and Pomegranate Fluoride- Free Natural Toothpaste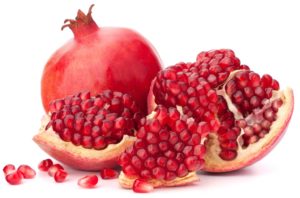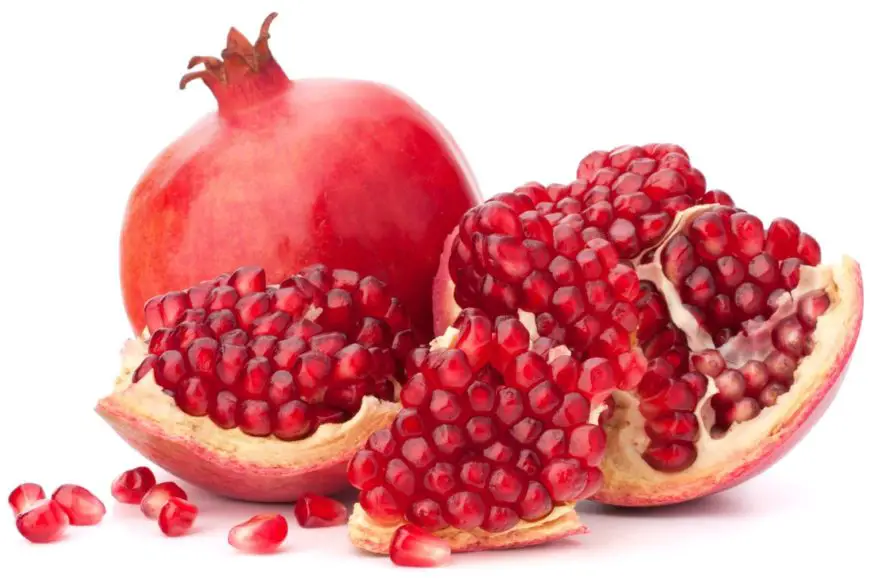 Himalaya is a family owned company, and it has been around from 1930. For more than 85 years they produce only natural dental products. They have built a strong reputation, and people appreciate them for being honest. They have a transparent policy – each ingredient is listed with explanations why it is picked, and what is its use.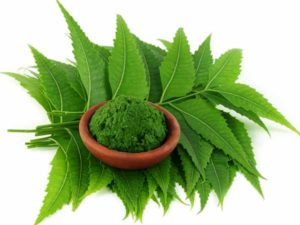 Himalaya Neem and Pomegranate toothpaste is no different. This is a unique product. It blends different plants, known for their dental health benefits- neem, pomegranate, Triphala. Neem has been used for centuries for cleaning the teeth.
Pomegranate is a natural astringent, and its primary use in this toothpaste is to sooth and tone the gums. Triphala is actually a combination of three fruits, and it will leave a fresh and healthy feeling in your mouth. These three main ingredients are combined with natural Xylitol, extracted from birch.
[expand title="Click HERE to See All Flavors" tag="h4″ ]
|   |   |   |   |   |   |   |   |   |
| --- | --- | --- | --- | --- | --- | --- | --- | --- |
| | | | | | | | | |
| Neem & Pomegranate | Complete Care - Simply Cinnamon | Complete Care - Simply Mint | Complete Care - Simply Spearmint | Complete Care - Simply Peppermint | Sensitive | Active Fresh | Bright White | Complete Care |
[/expand]
As you can see, all natural ingredients. But there is more. Himalaya did not test this product on animals, meaning it is 100% cruelty-free. Animal lovers have a sigh of relief. This toothpaste is also fluoride, saccharin, and gluten-free, and it does not contain the notorious SLS.
[one_half_first]
Pros:
Unique formula
Cleans teeth, tightens gums and fights plaque
No SLS, fluoride, saccharin, gluten
[/one_half_first][one_half_last]
Cons:
Doesn't taste great at first until you get used to
[/one_half_last]


[divider style='centered']
#3. Hello Oral Care Fluoride Free Whitening Toothpaste with No Artificial Sweeteners or SLS
Hello is a natural friendly toothpaste, completely fluoride free. It is intended for adults and will not only help to remove plaque but will also gently but visibly polish and whiten your teeth if you use it regularly.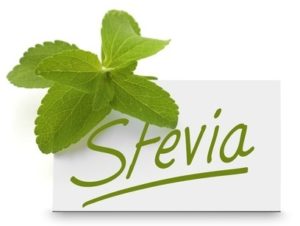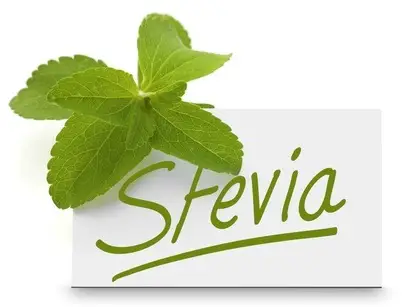 Hello carefully and thoughtfully selected all the ingredients that go into this toothpaste. This company knows the importance and delicacy of oral health. That is why Hello picks only proven ingredients for their products.They used no fluoride, no peroxide, no paraben, no artificial sweeteners nor dyes. It also does not contain SLS nor sulfates. This toothpaste includes no gluten, triclosan, and no microbeads.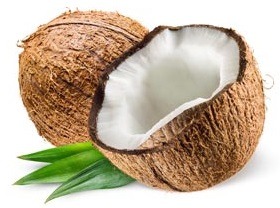 What they do use to make it is Xylitol, Stevia, and silica, moisturizing Aloe Vera and soothing Coconut Oil. All those ingredients are known to be gentle on your teeth and gums, but effective in fighting plaque, whitening teeth and freshening the breath.
Hello is made in the USA, and if you love animals, you will appreciate that it is Leaping Bunny Certified, so no animal cruelty. It is also a member of PETA's Beauty Without Bunnies program.
[one_half_first]
Pros:
Whitens teeth
Excellent ingredients
Leaping Bunny and PETA certified
[/one_half_first][one_half_last]
Cons:
Mouth does not feel very refreshed after using
[/one_half_last]


[divider style='centered']
#4. Uncle Harry's Fluoride Free Toothpaste
Uncle Harry's Fluoride Free Toothpaste is an excellent, natural solution for people who are looking for an adequate substitute for their fluoride toothpaste. It is a trusted, USA company, around for a while.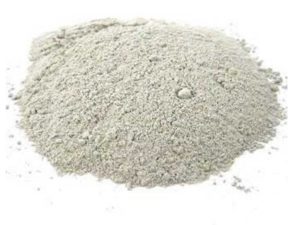 The first thing that makes this toothpaste stand out from the crowd is its package – it comes in a jar! You are supposed to dip your toothbrush into the jar, and the paste will stick to it. And if you are a bit paranoid, and feel that this is not at all hygienic, don't worry – essential oils found in this toothpaste have an incredible anti-septic effect, and will destroy any germs.
The main selling point and the most important ingredient of this toothpaste is Bentonite clay. It makes the toothpaste look and feel different, but also gives it some unique attributes – it is known to help remineralize the tooth enamel and help you maintain the natural alkaline PH level in your mouth. Besides this natural clay, Uncle Harry's toothpaste contains natural salt and pure plant essences. But, unlike most natural toothpastes that have a foul, salty taste, Uncle Harry's will leave your mouth clean and fresh.
This paste is completely gluten and glycerine free, fluoride free and also vegan. Also carrageenan, triclosan, artificial sweeteners and SLS free.
[one_half_first]
Pros:
Remineralizes the teeth
All natural ingredients
Great taste, surprising for an all-natural toothpaste
[/one_half_first][one_half_last]
Cons:
Jar package is cool, but it is not that practical
[/one_half_last]


[divider style='centered']
#5. Kiss My Face Triple Action Gel Toothpaste, Fluoride Free Toothpaste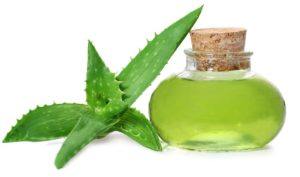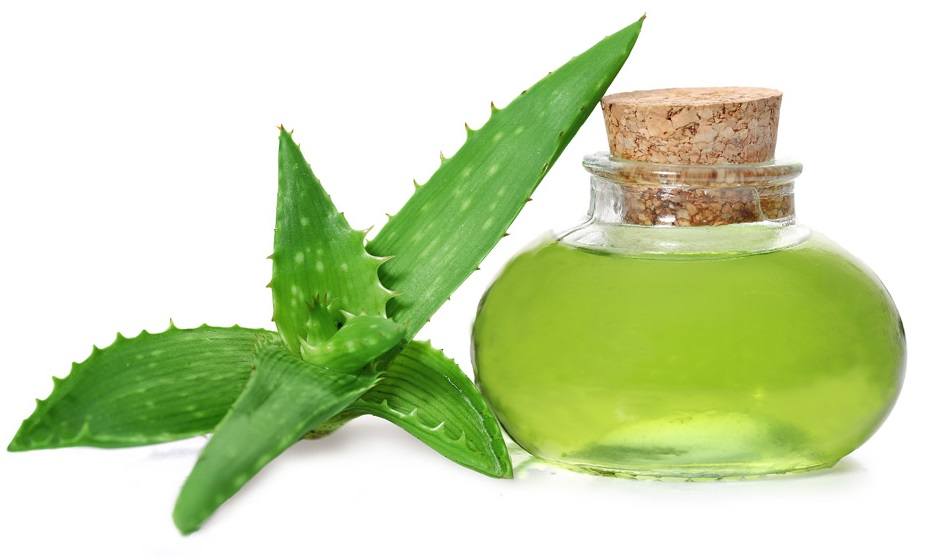 Kiss My Face is a great product. The main reason behind its greatness is tea tree oil. This plant has been used in medicine for longer than anyone can remember. Its positive influence on the human body is well-known, especially for its cleansing and antiseptic features.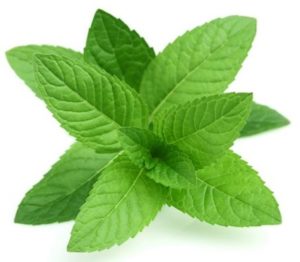 Kiss My Face toothpaste contains other natural ingredients too, and one of them is Aloe Vera. This plant is prevalent in pharmaceutical and beauty industry, since it works as a potent antioxidant, providing soothing qualities, improving dental health. Only certified organic Aloe Vera is used for Kiss My face products. This toothpaste also contains chestnut and Co-Q10 for healthy gums, and menthol, for flavor.
Some things Kiss My Face toothpaste thankfully doesn't include: fluoride, SLS, animal cruelty are all excluded. This paste is also vegan, and without any artificial colors or sweeteners, triclosan, paraben or gluten. Leaping Bunny certified.
[expand title="Click HERE to See All Kiss My Face Fluoride-Free Toothpastes" tag="h4″ ]
|   |   |   |   |
| --- | --- | --- | --- |
| Sensitive - Orange Mint Gel | Triple Action- Cool Mint Gel | Triple Action - Fresh Mint Paste | Whitening - Cool Mint Gel |
[/expand]
But, all the healthy ingredients would mean nothing if the paste wasn't effective. Kiss My Face is great fighting plaque, tartar and it even whitens your teeth. And it will leave your breath refreshed too!
[one_half_first]
Pros:
Good refreshing taste
Quality formula, no Fluoride and no SLS
Leaping Bunny certified
[/one_half_first][one_half_last]
Cons:
It has a mild taste for some people
[/one_half_last]


[divider style='centered']
Related Products
You may also like to read about our top natural toothpastes picks or best Xylitol chewing gums review. Best electric toothbrushes on the market are a perfect complement for a Fluoride free toothpaste.
Conclusion
Fluoride is great fighting cavity and strengthening the teeth, no doubt about that. Unfortunately, some people simply don't react to it well and have to switch to alternative, fluoride-free products. But fortunately, there are solutions that will help your teeth to stay healthy, even without fluoride. In this article, we have presented you with five awesome toothpastes, all fluoride-free.
Each one of these is top quality, and will definitely do a great job, but if we have to pick a winner between them, it would be Uncle Harry's Fluoride Free Toothpaste. This toothpaste has all the necessary attributes that you want from a toothpaste – it remineralizes the enamel, freshens the breath, it is good for the gums, and is all natural. And unlike many other natural products, it tastes excellent. The only real flaw is the jar package since it is not that easy to dip your brush into it, especially if the brush you use is bigger.
The runner-up is Himalaya Neem and Pomegranate Fluoride-Free Natural Toothpaste. This toothpaste has a superb formula, a unique blend of carefully selected plants. But it has a slight drawback – the taste isn't great. Taste is important because toothbrushing is not exactly fun. So it would be better if our toothpaste could taste good, to make it brushing more pleasant.