Lumist Advanced Teeth Whitening Strips with Comfort Fit Technology – Review

Lumist Advanced Teeth Whitening Strips are really a splendid addition to the already dominating line of products by Crest brand. We had a chance to personally try Lumist Advanced Whitening Strips and we were pleasantly surprised with the results.
Although our favorite for some time has been Crest 3D White Professional Effects, we decided to try out Lumist Advanced after hearing very good things about it from several different sources. One of the reason was also the price which is much better than our favorite. And the praises were so high they couldn't be ignored!
[thrive_text_block color="teal" headline=""]
Cool thing about these whitening strips is that they become

translucent

after 5 to 10 minutes and also have 

no-slip grip

which keeps them firmly placed on the teeth.
[/thrive_text_block]


These whitening strips were so easy to use and whole experience was pain free.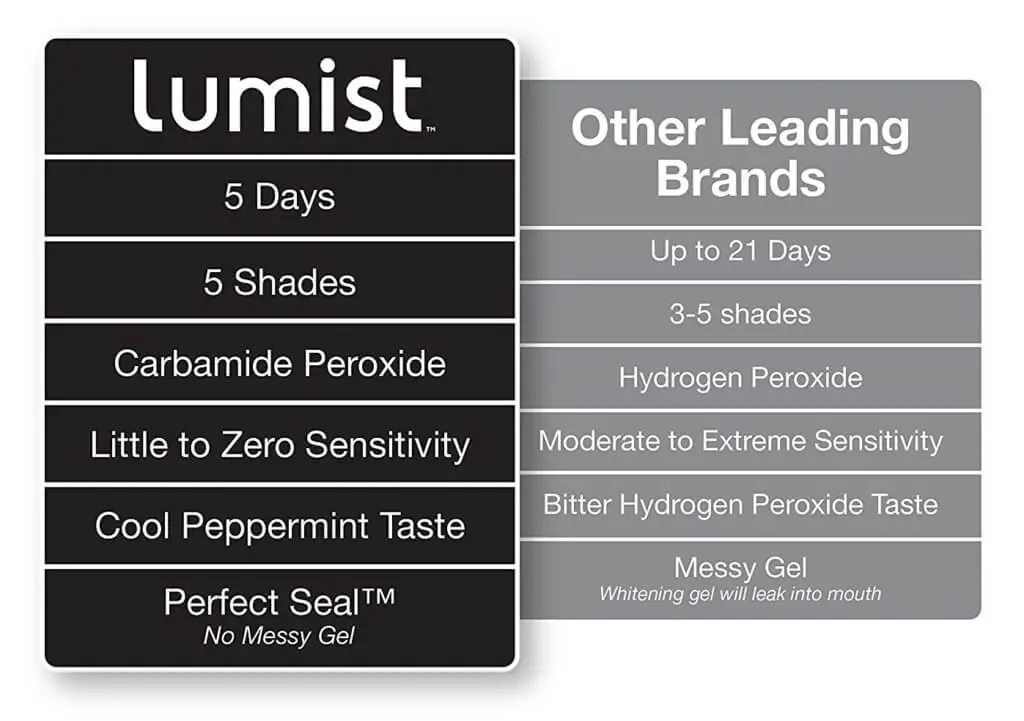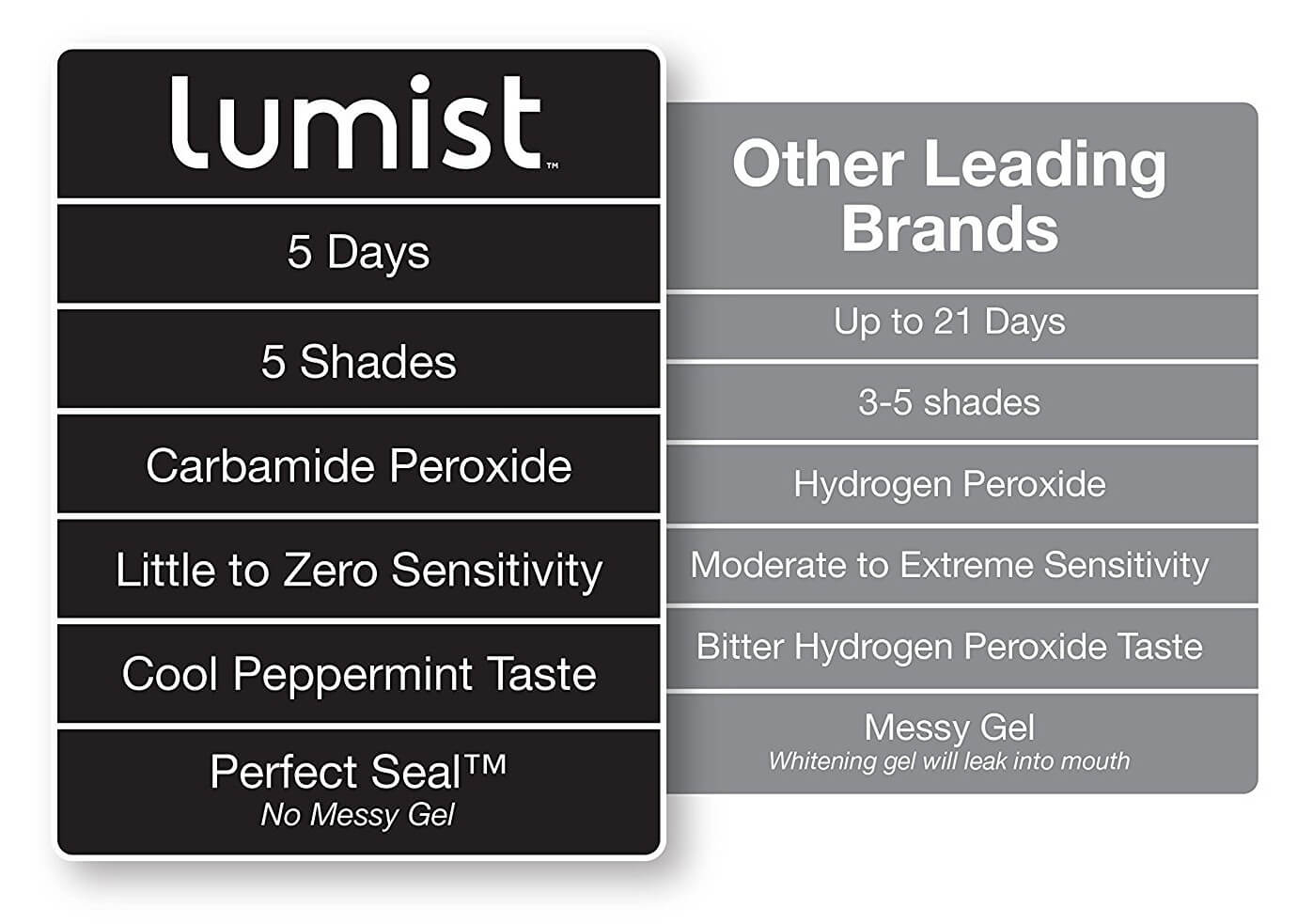 Application
Packed individually in their own container they were a breeze to apply and wrap themselves around the teeth pretty tight. They stayed in the place the whole time during treatment and never moved which immediately gave us confidence in the quality of the product.
During the 1.5 hour of wearing them, we didn't feel uncomfortable at all and drinking water with them on was no problem.
These whitening strips are great for people with sensitive teeth and many people and reports from the consumers confirmed that.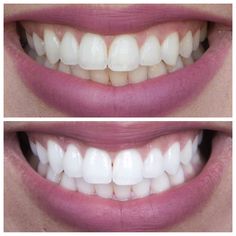 Several shades of improvement was clearly noticeable after the treatment and we were very satisfied with this product.
The main whitening ingredient used is Carbamide Peroxide with the concentration of 20%. The time for each application ranges from 1 to 2 hours. We decided on the 1.5 hours treatment duration, but be sure not to exceed the 2 hour limit, even if you are really anxious to whiten those teeth as best as possible.
We consider the health to take priority over anything else and we think you should to.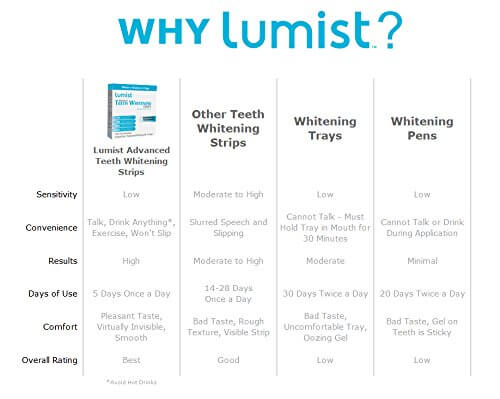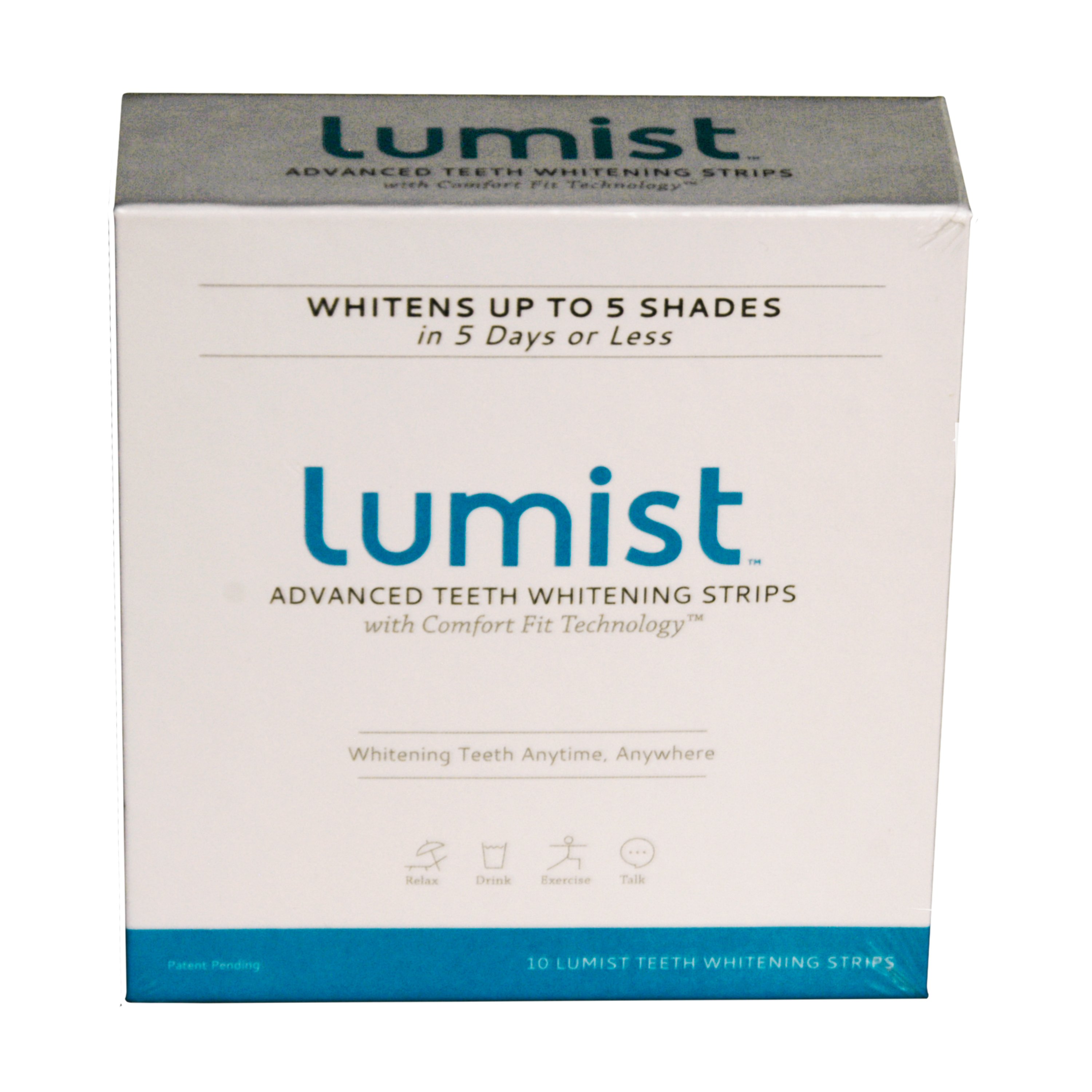 Treatment 
The very short 5 day treatment period is enabled by a patented formula which cuts by about 2/3 the time it takes to whiten teeth with other whitening products. Most of the other whitening kits on the market have treatment period in the range of 10 days to 2 weeks or more.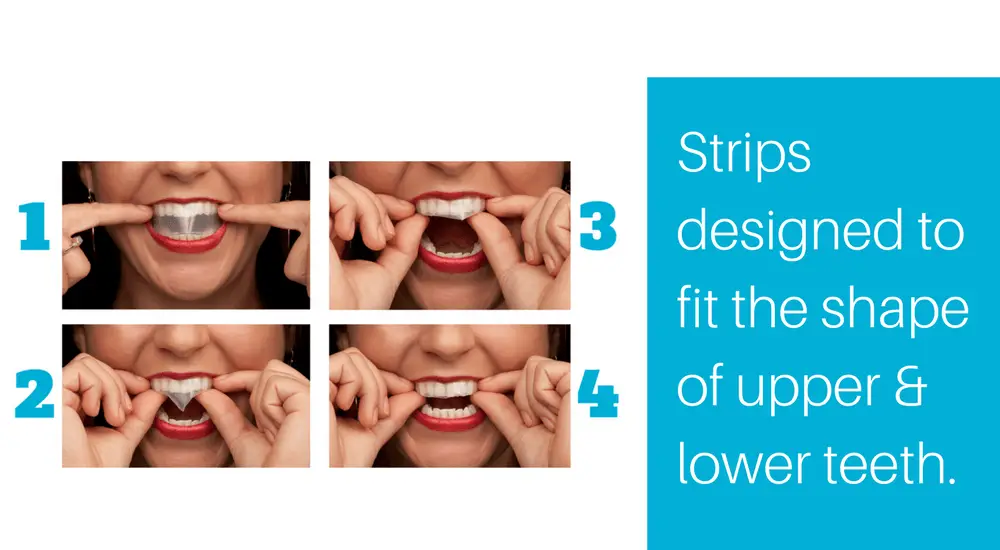 Treatment period lasts 5 days and a box includes 10 strips.
You don't have to be worried that the lengthy application time of 1 to 2 hours will handicap you from doing anything. You can safely talk, drink water or exercise or even do some work.
Also, after couple of minutes the strips become translucent and almost invisible so you can continue with most of your daily activities without risking to look silly. When using lower quality whitening products this may not be always possible.
[thrive_testimonial name="" company="" image=""]These whitening strips are great if you need to take them while traveling anywhere.[/thrive_testimonial]
Since this is not so well known product, as Crest for example (see our Crest 3D White Gentle Routine whitening strips review), here is the list of ingredients so you can get a little closer look at these whitening strips:
water,
potassium hydroxide,
polyethyoxazoline,
peppermint oil,
carbamide peroxide,
alcohol and
polyacrylic acid.
Carbamide Peroxide, which is the main active ingredient, is similar to hydrogen peroxide in the whitening results it delivers. It's use also lowers the damage to enamel when applied according to instructions and within reasonable time period between uses.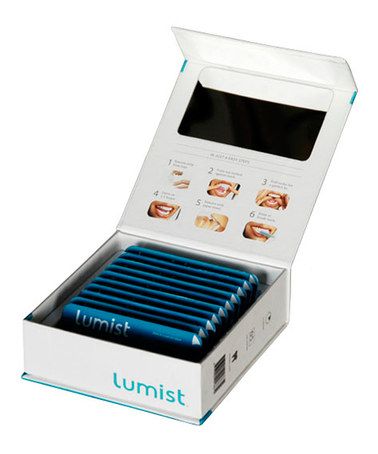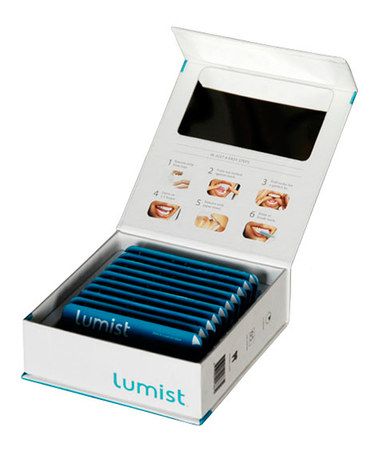 Due to slow decomposition into hydrogen peroxide, carbamide peroxide is considered to be more gentle to the teeth. It also has a lower chance to cause gum irritation. On the other side, the time necessary for application is prolonged.
The taste in the mouth when using Lumist
If you had wondered about the taste, it is a minty flavor which uses a peppermint oil and is also sweetened with sucralose. The special package Lumist whitening strips may come in (which you can order here) looks very stylish and also is convenient.