Sparkling White Professional Strength 6%HP Teeth Whitening Strips
These strips for whitening are also one of those less known brands trying to establish themselves in the market. Sparkling White Professional Strength seems to have struck that great balance between price and quality for many people.
Although there are some ongoing problems with these strips as we will soon discuss in more detail, but the reports by consumers have been quite positive overall.
The treatment period is 14 days and you will get the package of 28 whitening strips in total which should be of course equally divided between upper and lower set of teeth.

In the Sparkling White Professional Strength package you will also get a free shade guide. That is cool add-on to these strips as we are sure you probably don't have one just laying around in your house.
You can use it to measure up the progress as you go through this 2 week treatment period. For best comparison try to gauge progress always in the same light conditions. At the same time of day, check your teeth color under a natural light conditions and in the same position in the room.
Tips for using Sparkling White Professional Strength whitening strips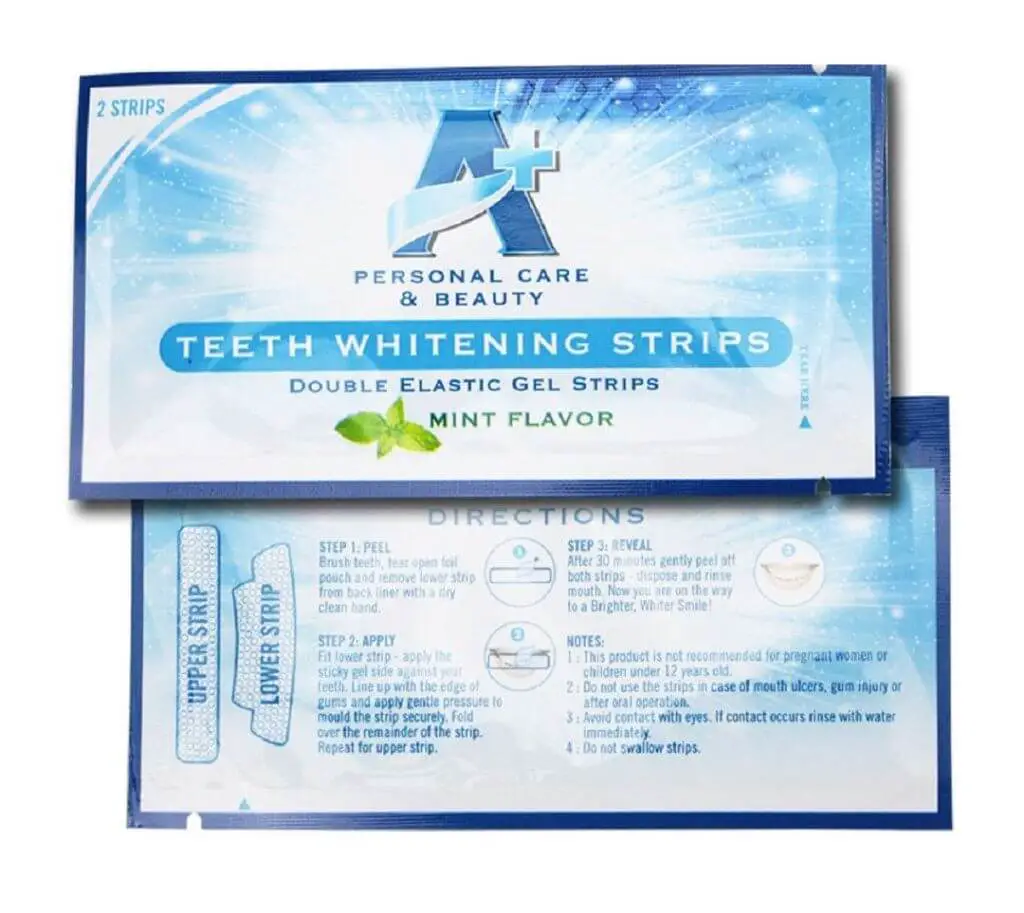 Here are some tips to let you know how to properly handle these whitening strips. You can also apply these tips with the other brands.
Always make sure your hands are dry when handling them.
Before you start applying the Sparkling White Professional Strength wipe your teeth with a napkin. Try to get your teeth to be as dry as possible for maximum effect before starting application.
This help whitening strips to stick better to the teeth which in turn enables getting best results by evenly distributing gel on the surface of the teeth.
Do NOT brush your teeth before applying these whitening strips. But you should use dental floss or water flosser to thoroughly clean your teeth beforehand.
AFTER the application you can brush your teeth gently to remove the residue of the gel.
When you eliminate visual errors that stem from the surrounding conditions you should be able to see steady progress as you slowly complete the treatment.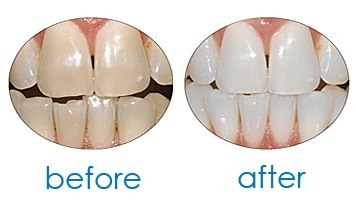 It takes several days, same for the most other whitening strips, to see first results. So, be patient and complete the whole treatment before you summarize results. After the treatment is done, to extend the achieved results, try to improve your eating and drinking habits to avoid staining the teeth too soon.

How to Use Instructions – Step by Step Guide
Here is how you should use the Sparkling White Professional Strength Teeth Whitening Strips:
Preparation and peeling of the whitening strips

Step 1: Start with the lower teeth strip and press the gel side against the teeth and fold the free side over the teeth. Do this in front of the mirror to help you out.

Step 2: Repeat the above procedure for the upper row of teeth.

How to apply properly

Step 3: Leave the strips on for 30 minutes. It is recommended not to lower the application time less than 15 minutes. You should also not go higher than 30 minutes.

Step 4: After the time is up remove the whitening strips and throw them away.

Removal time and finishing strips application

Step 5: Next is to clean the mouth and remove all the remnants of the gel from the teeth.

When you are done for the day with using strips put them back in the refrigerator (or some other cool and cold place), but do not freeze them. Never leave them near any direct heat sources.


[divider style='centered']