Philips Sonicare DiamondClean Sonic is one of the best electric toothbrushes available. The competition at the top is always fierce and the edge is often attained with unique and useful features.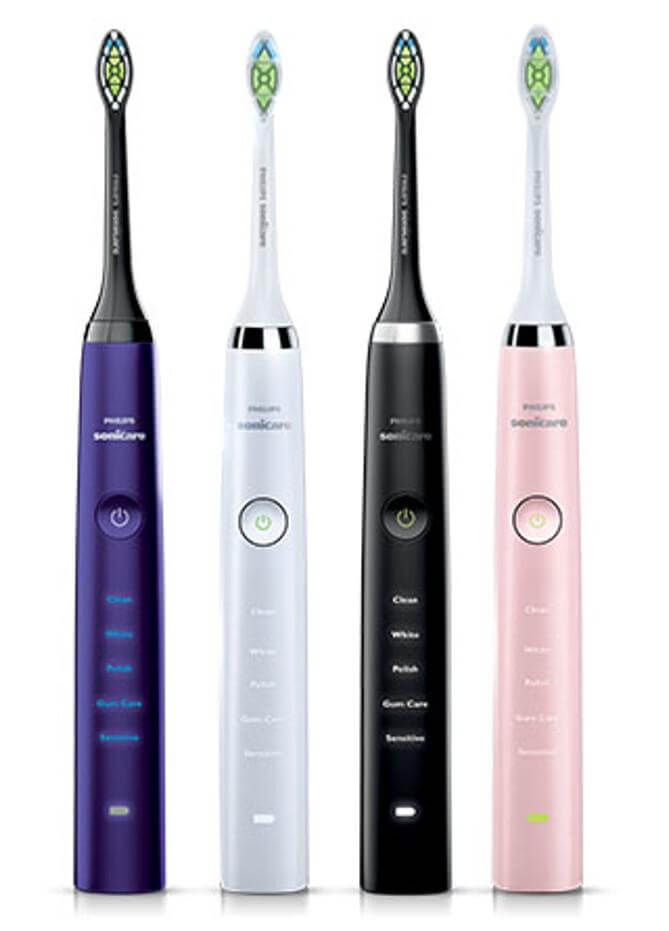 Philips Sonicare DiamondClean Sonic combines sleek design with the excellent cleaning performance and week-long battery life.



The slight difference in overall impression when Oral-B and Philips toothbrushes are compared comes down to design and battery life and it seems Philips Sonicare DiamondClean Sonic is little bit better in both regards.
However, depending on some personal preference you may decide for the other one. And that is ok as there are no two same persons and different features or pricing can influence the purchasing decision.

Cleaning Performance of Philips Sonicare DiamondClean Sonic
In contrast to the Oral-B using a classic rotating head, Philips Sonicare has a head that vibrates several hundred times a second. When you first encounter this kind of toothbrush head technology, it may seem as you have somehow accidentally swallowed a bee.
It is not as much unpleasant as the metaphor used could seem to suggest. Based on many consumer reports done Philips Sonicare DiamondClean Sonic excels in cleaning teeth. The way you use this electric toothbrush is pressing the head slightly against the teeth and than move is slightly every couple of seconds while covering gumline and teeth area.
Similar as the Oral-B, Philips Sonicare gives you a long vibration every 30 seconds, informing you of the time to switch cleaning to the next quadrant of the mouth. This feature basically gives you a structure and framework for brushing your teeth properly, forcing you in a way to always brush enough. The technique could even be called micro-brushing as the movements of the bristles are so fast and small.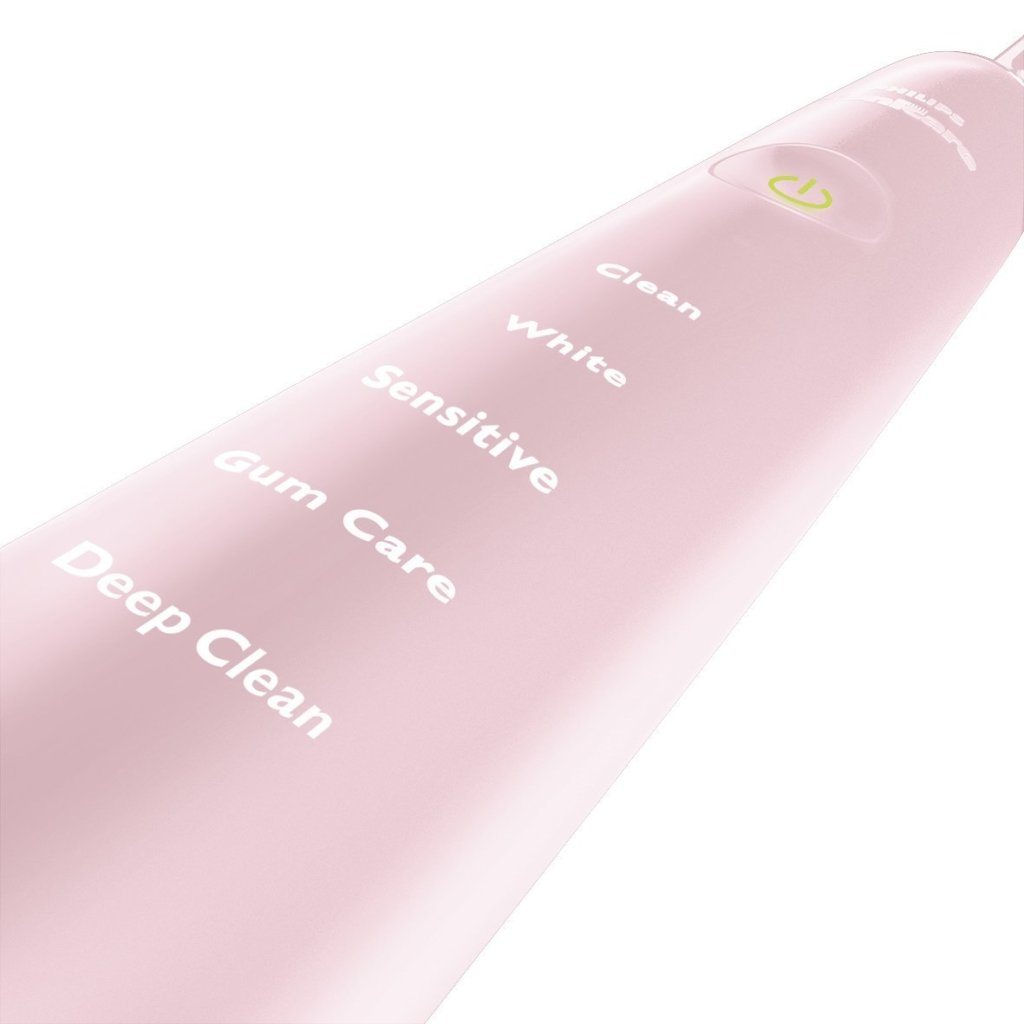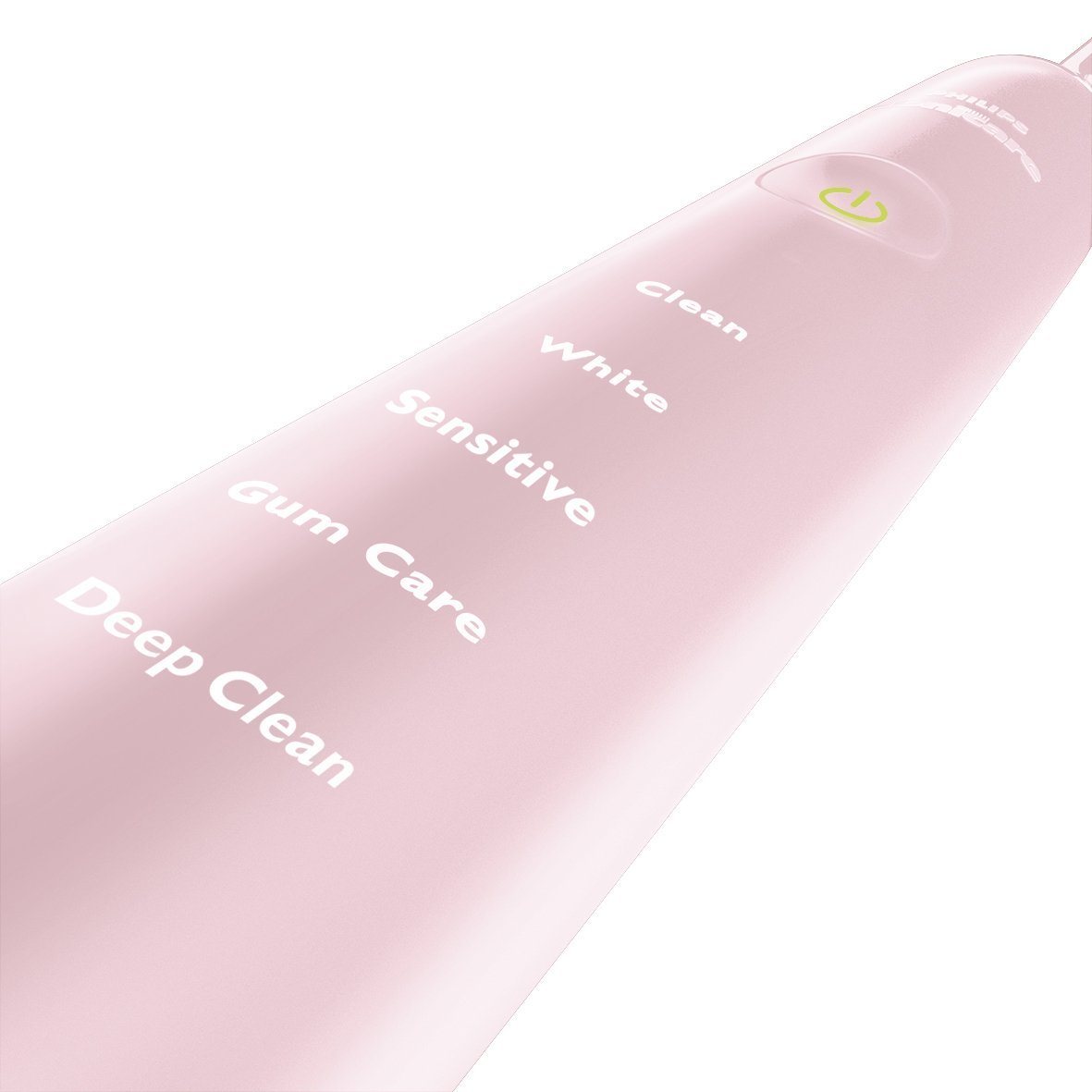 The main mode of use is so called basic cleaning mode and the other modes available are whitening, polishing, gum care and sensitive teeth mode. This at least gives you several options of how to use Philips Sonicare toothbrush and you can switch between them as needed. If you are also looking something for teeth whitening read our Best Whitening Strips Based On Consumer Reports Review.
Price of the Philips Sonicare DiamondClean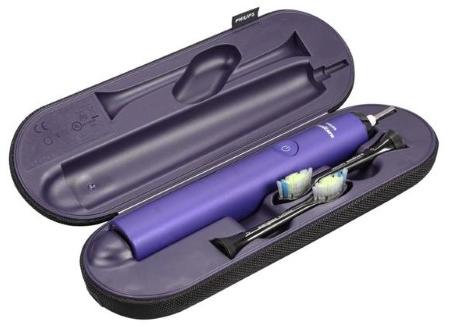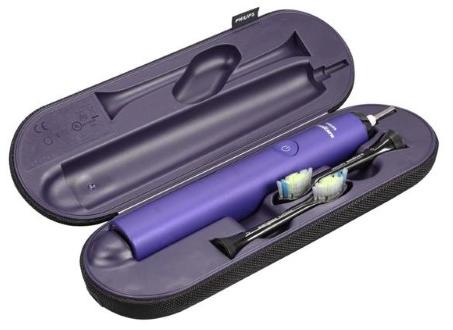 The pricing of Philips Sonicare DiamondClean Sonic and other top toothbrushes is really high and paying top dollar for something that is not so big in size most often implies a luxury rather than a necessary appliance.
The way you can circumvent this problem is delaying a purchase a little bit if it is currently being sold for a full price. If you find out that it is now on the significant discount, then the ratio of value to cost increases and this electric toothbrush becomes quite a tempting purchase for anyone considering their oral health to be an excellent long term investment.
DiamondClean heads which are sold in separate packages as replacement packs, cost about the same or even less than what you would have to pay for manual toothbrushes yearly. And they cover about the same period.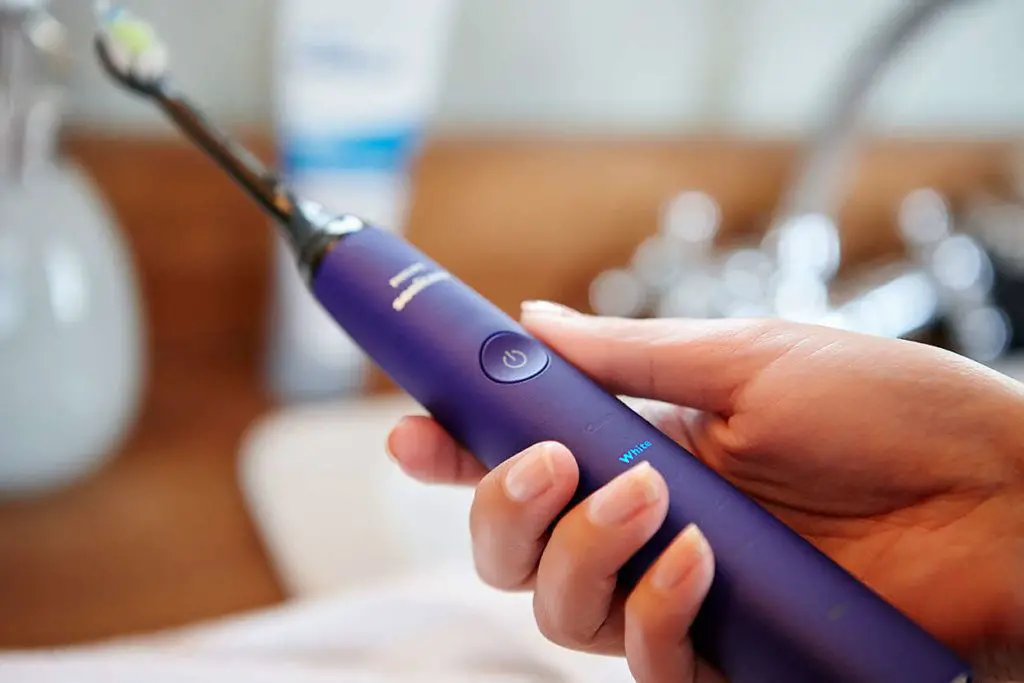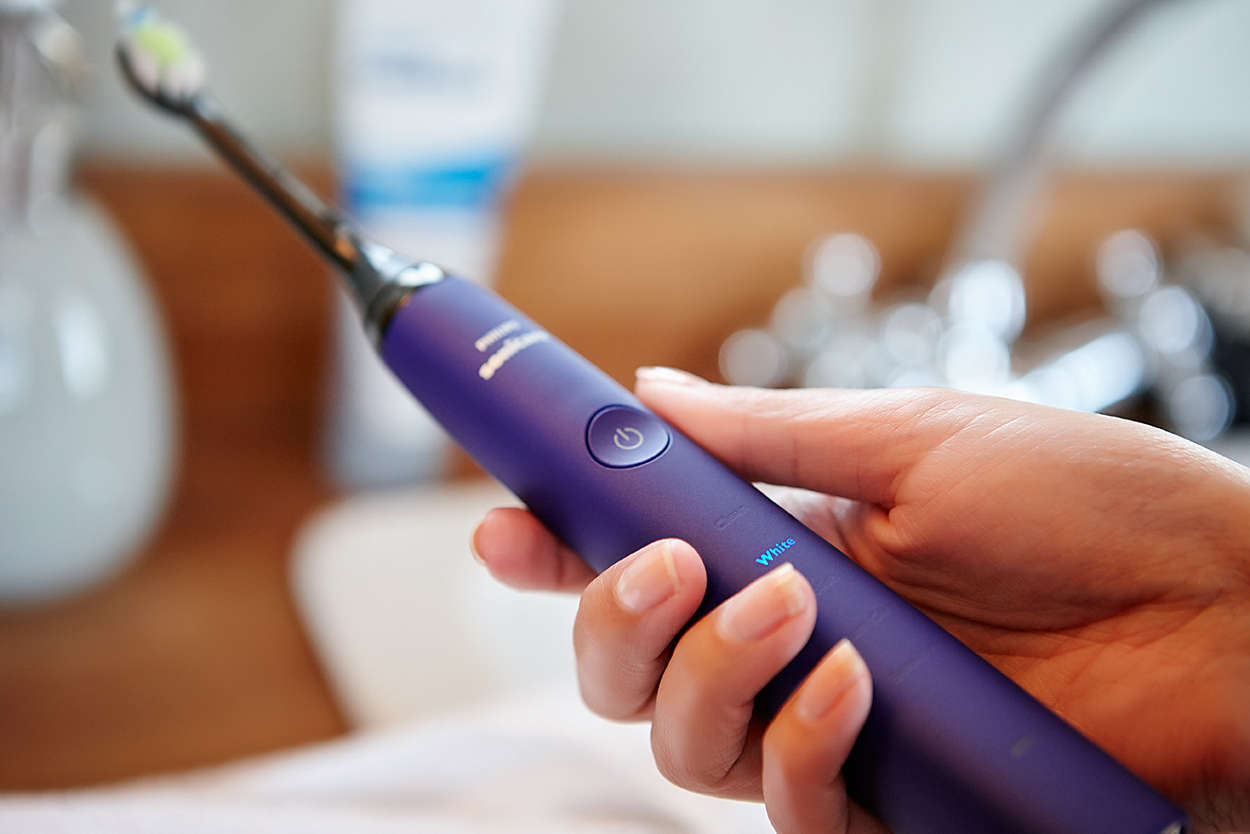 Compared to previous years, the pricing of electric toothbrushes did drop significantly. At the same time the quality and longevity of the Philips electric toothbrushes had improved making them a viable purchase for anyone looking for the very best in modern oral health.
Battery Life of the Philips Sonicare DiamondClean Sonic
Depending on the use battery life can vary somewhat. On average though if you brush your teeth twice a day you will get about a week of usage out of one full battery charge of Philips Sonicare. Compared to a closest electric toothbrush opponent Oral-B Pro 7000 series, DiamondClean Sonic has a little better battery life and will require less frequent charging.
The way Philips Sonicare is charged is by using glass tumbler which is situated on induction base. This is definitely something unique but can be a little difficult to store. The reason being it is made of glass and you will most likely want to place it on a cupboard which will give you that nagging feeling of worry it might somehow fall down and brake.
The full charging circle lasts about 24 hours. You can of course use it whenever you need to brush your teeth.
Design of the Sonicare DiamondClean Sonic
Design of the Sonicare DiamondClean Sonic is stylish and modern. Slim shape of this electric toothbrush is available in several colors: white, pink, black and amethyst.
The slight imperfection of the design could be considered it's glass charger. Other than that it is hard to find any significant remark to say against Philips Sonicare.
Final Thought About Philips Sonicare DiamondClean Sonic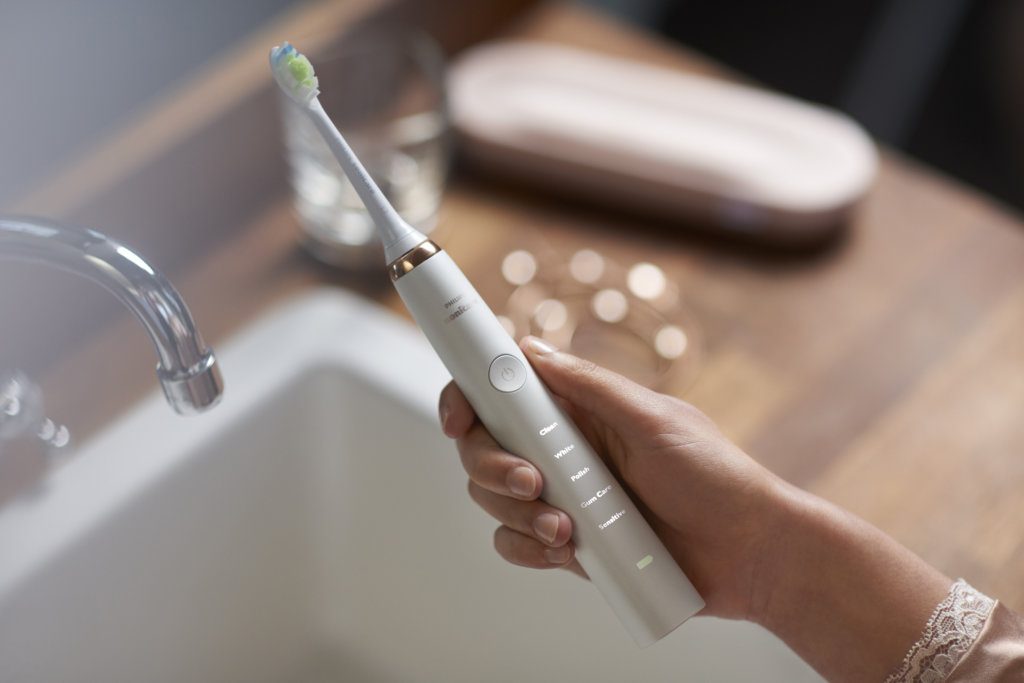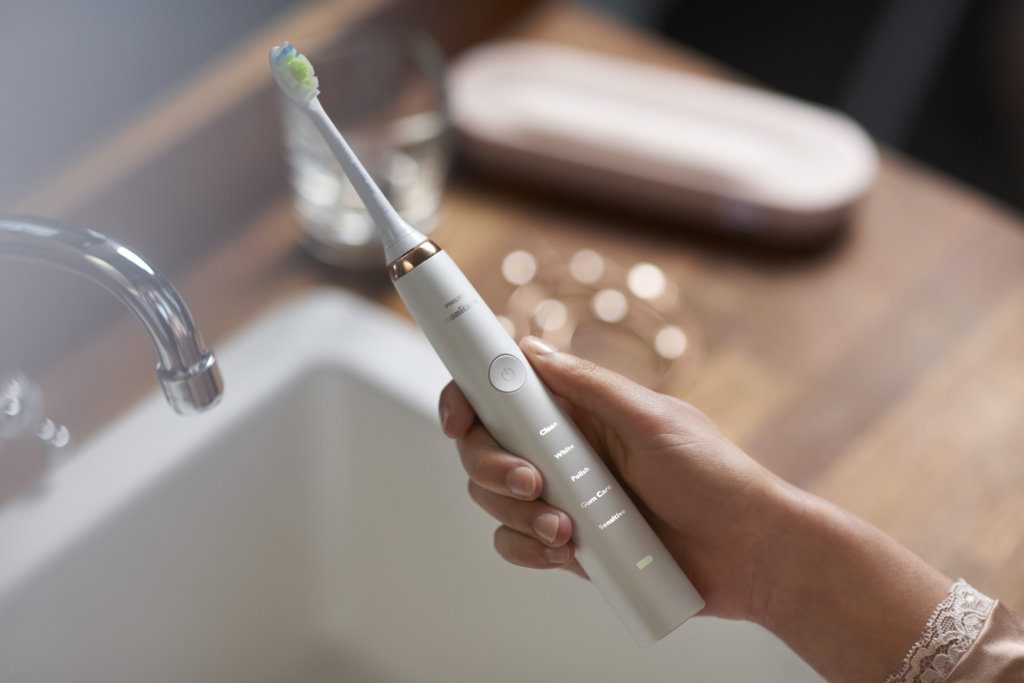 Although Philips Sonicare DiamondClean Sonic is one of the most expensive electric toothbrushes, but when you get to know its abilities, you don't wish to return to the manual toothbrush or even replace it with a cheaper power toothbrush model.
Philips Sonicare is one of those good things in life which are easy to get used to once you have them and leave a hole in your daily routine if somehow you are ever left without it. We doubt you will let that happen.
[divider style='centered']