Philips Sonicare HX6921/02 Flexcare Plus Rechargeable Electric Toothbrush Review
[thrive_drop_caps color='orange' style='2′]I[/thrive_drop_caps]f you are looking for a new
electric toothbrush
, some of the models made by Phillips are definitely an interesting choice. Here we will be focused on the SonicareHX6921/02, which comes with impressive features, high level of details and basically all you are going to need to keep your teeth and gums perfectly healthy. All of this means that there are a lot of facts you should know about this
toothbrush
.
First Impressions
At the first sight, the Philips SonicareHX6921/02 Flexcare is an advanced model made by the manufacturer in question. Most people believe that Phillips is the absolute leader when it comes to sonic technology and we actually agree. They make some of the most sophisticated electric toothbrushes you can purchase today.
The sophistication starts with small things. For example, in this case, scenario, we have a small holder which will keep the toothbrush in a vertical position at all times. Yes, it is a simple feature, but it looks great and it makes the entire product far more compact and more practical than ever before. Let's just add that your bathroom will look much better thanks to this toothbrush. Better said, it is going to be noticed.
The list of features is more than just long and it will be explained further below, but at the moment we should mention that it comes with 5 different modes for teeth brushing. These models are useful due to a simple reason. You can expect to visit a dentist less frequently and you will start saving money.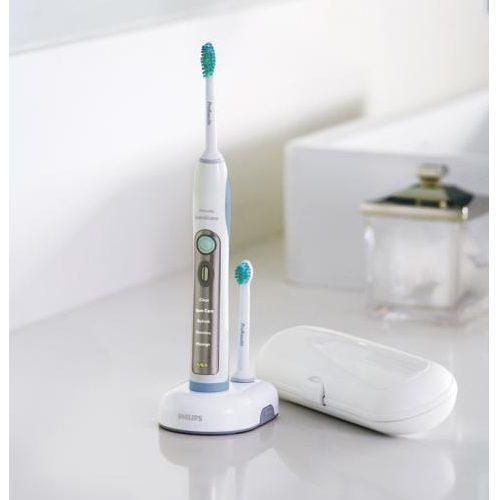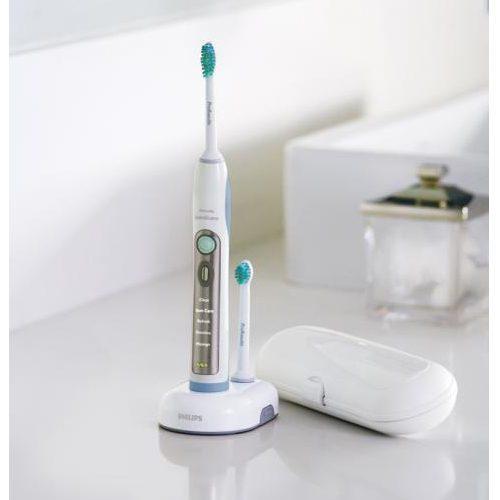 Main Features of the Philips Sonicare HX6921/02 Flexcare
As we have mentioned earlier, the model in question comes with plenty of features. We will now explain the main ones and their effect on your teeth and gums.
Mode of Gums
This mode is developed specifically in order to provide the best results to your gums. It has two-minute timer during which you will be able to access the hidden plaque in the gums and after that, you have another minute which will be useful to reach the problematic areas in your teeth, also affecting gums. As such, you can expect your gums to stop bleeding, if this is already an issue with you. On average, gingivitis, gum bleeding, and additional issues can be eliminated within 2 weeks, which is a great result. The time frame is actually confirmed by the dentists from the United States.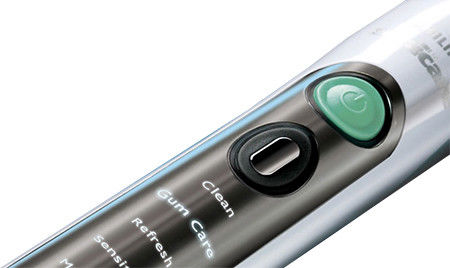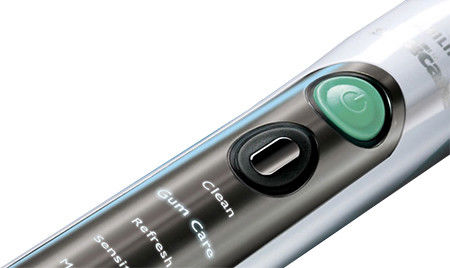 5 Different Settings
Yes, we have mentioned that there are 5 different settings the Philips SonicareHX6921/02 Flexcare offers. They are massage, clean, gum, sensitive and refresh. All you have to do is to press a button and the toothbrush will automatically choose the mode you prefer. After that, you are ready to start using it. Keep a special attention to the clean mode, due to the fact it is designed to maintain the health of your teeth perfectly at all times.
Proprietary Sonic Technology
Here we have a standard feature for almost all Phillips products. But, this one comes with a high-speed stroking technology, which will provide up to 31.000 strokes per a minute. In essence, this is sufficient to keep your teeth clean from plaque and also to remove plaque located between the teeth easily and within minutes.
ProResults Brush Head
This is an additional brush head which is essential for the toothbrush we have here. In general, it is designed to remove plaque alongside your gumline. According to our test and the manufacturer claim, it is 2 times more effective than the standard toothbrush. It is also more pleasant to use and requires less time than a standard toothbrush.
Dual Timer System
The toothbrush in question comes with two timers. The first one, called Smarttimer takes two minutes and it is reserved for notifying you when you have cleaned your teeth for two minutes. You should know that dentists actually recommend this time frame for brushing your teeth. The second timer is for 30 seconds and it should notify you when you have completed a quadrant. It simply means that the toothbrush will tell you when to continue and when to stop teeth brushing.
Protective Case
The Philips SonicareHX6921/02 Flexcare is a high-end model, so it comes with a carrying case. The case is well-made, compact and perfect when you have to carry your new toothbrush to some other location. It will protect it from accidental damages and it also makes it look better than ever. Of course, this is a small feature, but it is more than just essential for most users.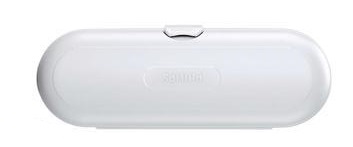 Long-lasting Battery
The battery implemented into the Philips SonicareHX6921/02 Flexcare is a masterpiece. It is based on the latest technology and it comes with dual chargers. One of them is designed to be used at home, while the second one is made for5 traveling, so it is smaller. The main point here is in the fact the battery will keep a full charge for a long period of time and it is more than just beneficial for those who don't like recharging it every single day.
[divider style='centered'] [one_half_first]
Pros:
Very easy to use thanks to the clever design
Sonic technology offers strong vibrations which clean teeth perfectly
Comes with a carrying case which is strong and looks great
Offers two types of chargers, for home use and for traveling (both included in the package)
Two timers are more than just great for those who want to maintain their teeth in perfect condition
Battery takes less time to charge and stays fully recharged for a long period of time
[/one_half_first][one_half_last]
Cons:
Additional brush head would be an even better choice
Mini-charger
[/one_half_last]

[divider style='centered']
Smart Design
Yes, this isn't actually a feature you are looking for, but once you use this toothbrush you are going to realize how design is special. At the first sight, it looks like not another model, which makes it more than just appealing. As a matter of fact, it looks futuristic. All of this is nice, but we are more interested in practicality.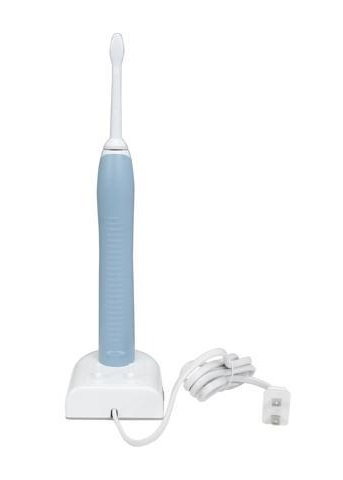 The toothbrush comes with a battery indicator, two massive buttons at the front end and indicators for 5 modes offered. Once selected, the desired mode will be illuminated. The same goes for the battery indicator. It tells you when to recharge the battery. Perhaps this isn't the latest technology, but it makes the toothbrush more convenient and easier to use. Just imagine it without these clever features? You would have to check for the battery every single time when you want to use it and you will never know which mode has been chosen.
The smart design doesn't end here. The Philips SonicareHX6921/02 Flexcare also has a small brush head, which allows for it to reach all parts of the mouth. At the moment, it is one of the most sophisticated head brushed we have encountered and chances are high that it is going to stay like that in the near future. Furthermore, the brush head is optimized for maximum cleaning efficiency of all teeth and gums.
Recommended by the Dentists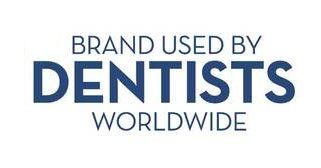 One of many reasons why you should consider this model is the fact it has been recommended by the dentists in the United States. As a matter of fact, this model is the most commonly recommended of them all. The reasons are simple. The Philips SonicareHX6921/02 Flexcare comes with great features and plenty of additional settings which will keep your teeth healthier than ever before. It is also well-made, so you are not going to need a new electric toothbrush for a longer period of time.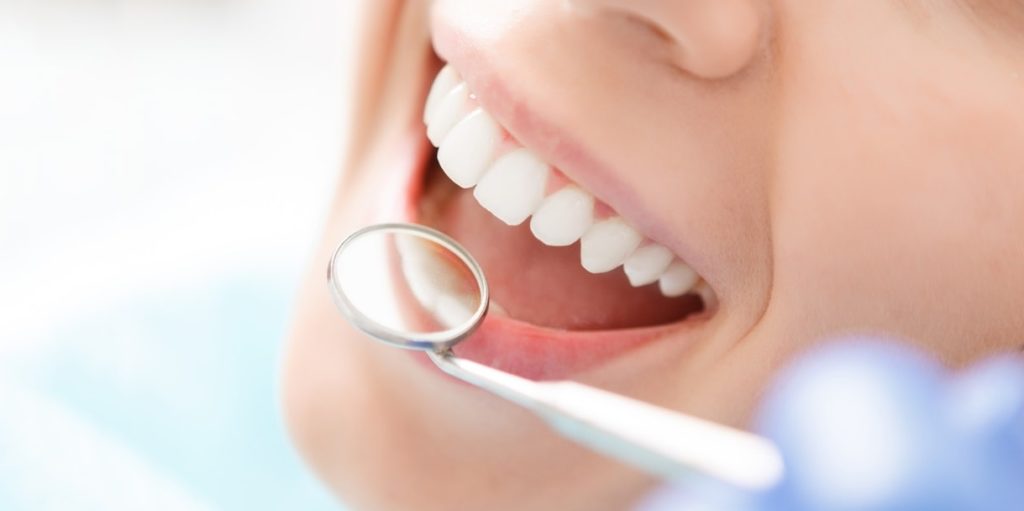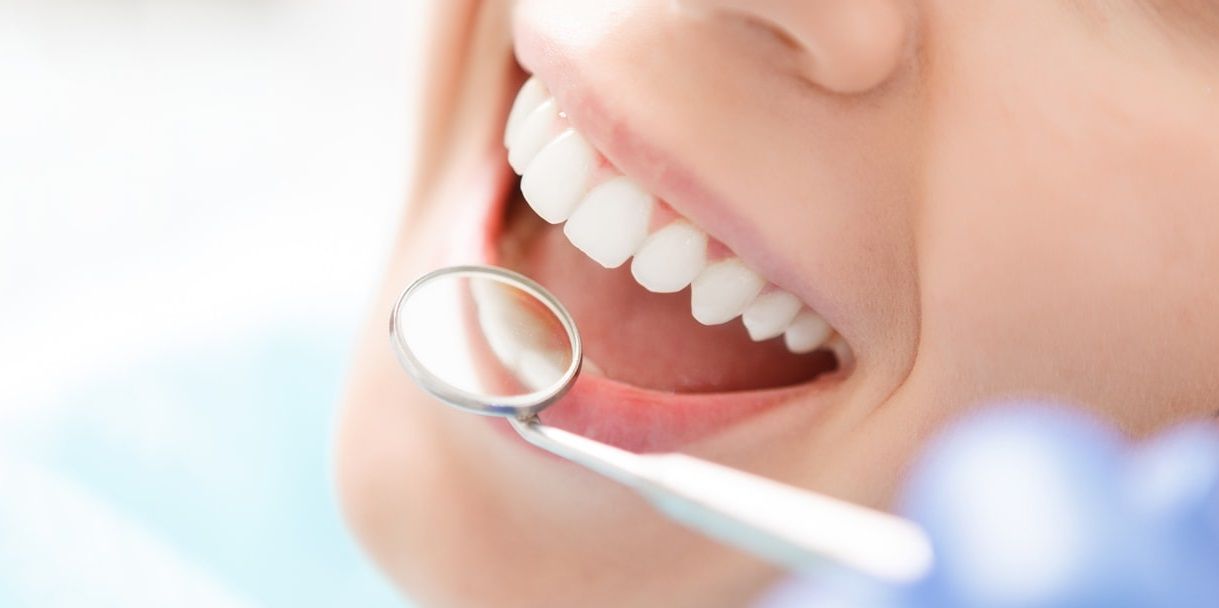 Let's just say that this small toothbrush has it all. As we have mentioned earlier, it will eliminate plaque, prevent gingivitis and perfume plenty of additional things in less than 2 weeks. Not a single another model can provide the same results.
Nevertheless, the Philips SonicareHX6921/02 Flexcare is easy to use, feels pleasant and it doesn't have any issues which may be too annoying or too complicated for you. All of this is possible due to a simple reason. The toothbrush in question has been developed in cooperation with actual dentists and it has been tested for several months before release.
Now you know why this model is special and why it offers the best results and the best performances overall, among all other electric toothbrushes which are available on the market at the moment.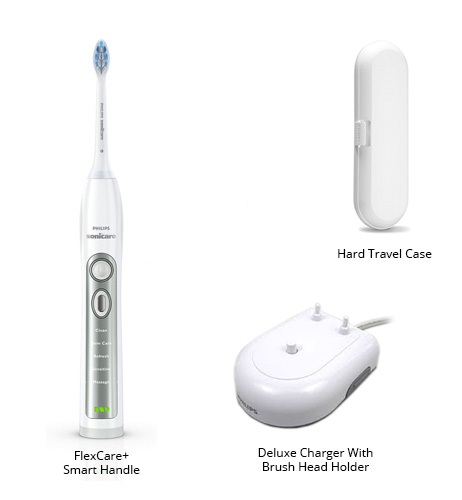 The Final Word
At the end, all we can say about the Philips SonicareHX6921/02 Flexcare is that this is an excellent electric toothbrush. It is based on the latest technology, it offers everything you are going to need and it something even more. The fact it has been recommended by the dentists in the United States tells you a lot. After all, this unit is well-made and comes with advanced features which are all implemented for one purpose only, to keep your teeth healthy and fully protected. Even better is the fact that all of this actually works, so you can expect much healthier teeth, gums and full protection of them both. In simple words, the Philips SonicareHX6921/02 Flexcare is a masterpiece which deserves all your attention.